Northern Ireland: Abortion is not a crime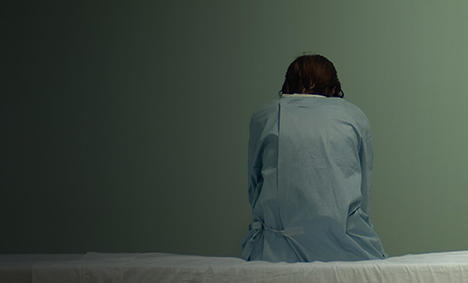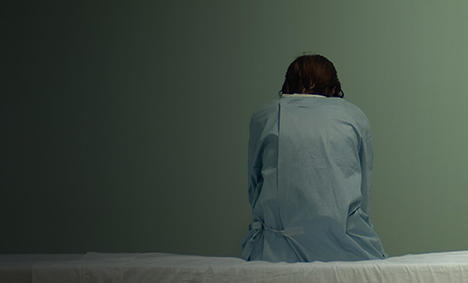 Women and girls are suffering due to the near-total ban on abortion in Northern Ireland. They can face up to life in prison for a service provided on the NHS everywhere else in the UK.
Tell the Secretary of State for Northern Ireland that abortion is a human rights issue for women and their doctors, not police and judges.
Northern Ireland: Abortion is not a crime
The situation
Time for change
Abortion reform in Northern Ireland has not been helped by political troubles. The UK Government claims that reform should be dealt with by the Northern Ireland Executive — but  this hasn't existed since January 2017.  
There has been some progress. In June 2017 the UK Government announced women from Northern Ireland will be given free abortions in England and Wales.
While this does make this option more available for some women, it is no substitute for women in Northern Ireland being able to access abortion healthcare at home, surrounded by friends and family, with the GPs, doctors and midwives they know and trust.
In short, this new policy does not remove the urgent need for reform of Northern Ireland's dangerous and degrading abortion law. The UK Government has the duty, the ability and the responsibility to bring an end to this cruel betrayal of women. It's time for them to step up.
We are also involved in an ongoing court case which will decide whether Northern Ireland's abortion ban violates women's human rights.
Crackdown on 'abortion pills'
Abortion pills which are internationally regarded as a safe and recommended option for terminating a pregnancy in the first trimester. But Police in Northern Ireland are cracking down on their use, further limiting women's options and forcing them into despair.
In early April 2016, a 21-year-old woman in Belfast was given a three-month suspended sentence after pleading guilty to two charges: procuring her own abortion by using a poison (abortion pills), and supplying a poison with intent to procure a miscarriage.
The 'poison' refers to medicated abortion pills which are regarded by the world health organisation as an essential medicine.
In Jan 2017 a mother who helped her 15-year-old daughter procure abortion pills online won the right to contest the decision to prosecute her. Amnesty International has joined this case to support the mother.
This year, on International Women's Day, premises were raided by police in search of abortion pills. Nothing was found but this added to a climate of fear in this already severely restrictive regime.
Fear and stigma
There continues to be a social stigma around abortion in Northern Ireland, which greatly damages women and girls. This often takes the form of public demonstrations and harassment outside reproductive health clinics.
'My guilt and shame was not about my decision to have an abortion; it was because society had made me feel like I was a fallen woman, dirty and criminal. That shame, that stigma was the most damaging part of my experience. Not being able to say a word in case I outed myself as some sort of perceived murderer. My silence was suffocating.'
Aoife, from County Down, who had an abortion in England when she was 17 years old
All of this makes the situation for women and girls seeking termination even more difficult.
What we're calling for
It's time for the UK government to step in and make a change where Northern Ireland politicians have failed.
Northern Ireland's abortion law breaches the rights of women and girls and treats them as criminals.
We're calling on the Secretary of State for Northern Ireland to:
Bring Northern Ireland abortion law in line with international human rights standards which must include the decriminalisation of abortion

Stop the criminalisation of women and girls who access abortion pills