New abortion pill measures a 'necessary step' - must extend to Northern Ireland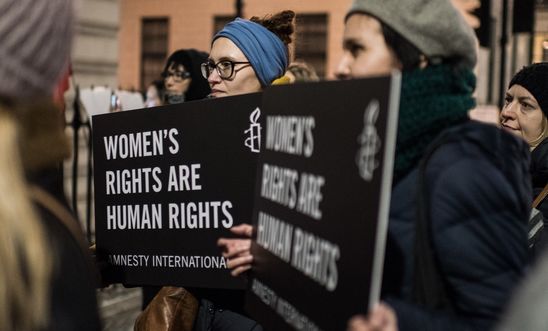 Health Secretary Matt Hancock has approved new measures allowing women to take both abortion pills at home as part of Covid-19 response
Amnesty International UK is calling for the measures to be extended to other parts of UK and made permanent 
In response to the Secretary of State for Health and Social Care's announcement that women in England will be able to take two abortion pills at home as a temporary measure to limit the transmission of coronavirus (Covid-19), Grainne Teggart, Amnesty International UK's Northern Ireland Campaign Manager, said:
"This is a welcome and necessary step to ensure people can self-manage abortions at home, particularly during the current global health pandemic.

"Allowing both pills to be taken at home gives women the dignity and space to safely end their pregnancy and must become a permanent healthcare option.

"We urge the same provisions to be extended to women in other parts of the UK. In Northern Ireland, the current situation with Covid-19 has created additional barriers and hardships that means travelling for this healthcare is no longer a safe or viable option.

"Regulations on abortion in Northern Ireland are imminent, and we'll continue to urge the Government to ensure anyone here facing a crisis pregnancy will have timely access to free, safe, legal and local services – including having the option to self-manage an abortion at home."
Amnesty International is urging the Northern Ireland Office ensures the forthcoming Northern Ireland abortion regulations deliver full, free, safe and legal abortion services that are human rights compliant.