Amnesty in jail: Tell the Turkish Embassy to free our staff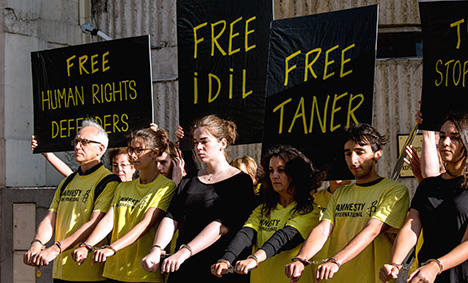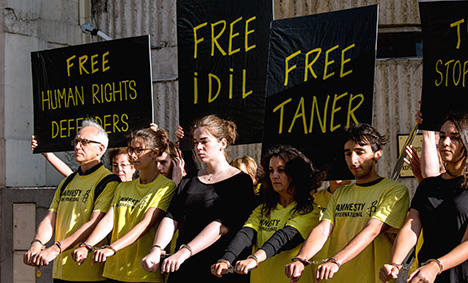 Amnesty staff could face up to 15 years in a Turkish prison. The Chair and Director of Amnesty Turkey have both been falsely accused of involvement with "terrorist organisations". Many other activists face the same fate as part of Turkey's appalling crackdown on human rights.
This cannot continue. Tell the Turkish Embassy in London that our staff must be freed, and that these shocking human rights abuses must end immediately.