Abortion ban in Northern Ireland found to breach human rights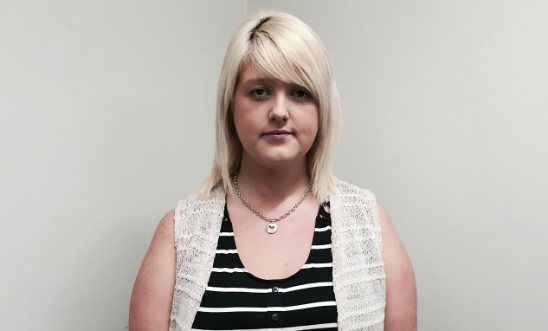 Sarah Ewart had to travel to England for an abortion after her first pregnancy was given a fatal foetal diagnosis © PA
Northern Ireland's abortion laws are denying women and girls their human rights.
The out-of-date laws mean that it's illegal to have an abortion in Northern Ireland even when a woman is pregnant as a result of rape or incest, or when the foetus has no chance of living. Any medical professionals carrying out abortions face a life sentence in prison.
Northern Ireland urgently needs to bring its laws in line with human rights, before more women and girls suffer.
Law violates human rights
Sarah Ewart's first pregnancy was given a fatal foetal diagnosis and she had to travel to England to terminate her pregnancy as it was illegal at home, turning her life into a living nightmare.
Together with Sarah and Northern Ireland Human Rights Commission we took her case to the Belfast High Court and today it ruled that laws governing abortion in Northern Ireland are in breach of Article 8 of the European Convention on Human Rights.
This is welcome news, but it's shameful that the Courts have had to step in because politicians have repeatedly failed Northern Ireland's women.
'I hope that today's ruling means that I, and other women like me, will no longer have to go through the pain I experienced, of having to travel to England, away from the care of the doctors and midwife who knew me, to access the healthcare I needed.

'I, and many women like me have been failed by our politicians. First, they left me with no option but to go to England for medical care. Then, by their refusal to change the law, they left me with no option but to go to the courts on my and other women's behalf.'
Sarah Ewart
This decision is a hugely significant step towards ensuring the right to access abortion for women and girls in Northern Ireland who have been raped, are victims of incest or whose pregnancies have been given a fatal foetal diagnosis.
Northern Ireland's laws on abortion date back to the nineteenth century and carry the harshest criminal penalties in Europe.
Judge Mr Justice Mark Horner told Belfast High Court that women's human rights were being breached by current laws.
'In the circumstances, given this issue is unlikely to be grasped by the legislature in the foreseeable future, and the entitlement of citizens of Northern Ireland to have their Convention rights protected by the courts, I conclude that the Article Eight rights of women in Northern Ireland who are pregnant with fatal foetal abnormalities or who are pregnant as a result of sexual crime are breached by the impugned provisions.'
Judge Mr Justice Mark Horner
Northern Ireland's abortion laws must be brought into the twenty-first century and into line with international law as a matter of urgency.