The Human Rights Action Centre is the base for our UK work, and it's a space for our activists and the wider human rights community to meet and work. Our building is an inspirational, practical and affordable space for people to come together to learn about, debate and campaign on human rights and social justice issues.
The Human Rights Action Centre is open to the public and we have a range of spaces available to hire. Our rooms can be used in conjunction with each other or booked separately – ideal for corporate events, meetings, training days, conferences, film screenings and receptions.
Enquire about hiring our spaces and facilities 
If you have any questions about what we can offer or how to book, contact our Events team:
hraceventsteam@amnesty.org.uk
020 7033 1666
Our Spaces
Auditorium
The Auditorium is our larger room. It is a flexible space which can be used at full capacity to seat 230 people, or partitioned in half for smaller events for 100 people.
Seating arrangements are flexible and can be discussed at the time of booking.
Options include theatre style (tiered or flat) seating, and cabaret seating around tables. The room can also be used empty if required.
Stage set up is also flexible with a range of options for panel discussions, lectures and readings.
The use of the IT/AV equipment (PC, HD Projector, PA system, Screen, 6 wired mics, 2 roving mics, 2 lapel mics, Lighting, WiFi) is included in the room hiring rate.
Action Room 2 and Garfield Weston Action Room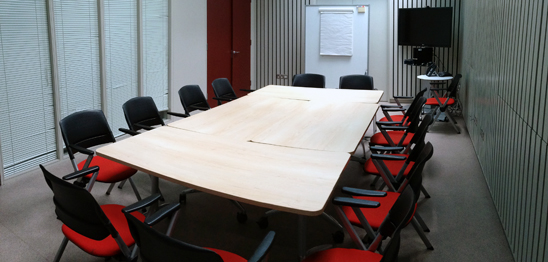 These meeting rooms can be used as breakout spaces for events taking place in the Auditorium.
Located on the ground floor, each meeting room can hold up to 14 people seated boardroom style, or 25 people seated theatre style. Whiteboards and flipcharts are available in these rooms, along with a PC and a 46' LCD Screen.
When booking the Auditorium, both Action Rooms are included in the hire cost.
Conference Room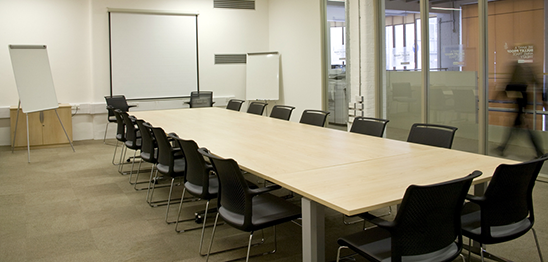 Located on the mezzanine floor, the Conference Room is a bright day-lit room seating up to 22 people boardroom-style, 45 in theatre-style, 30 in cabaret-style, 20 in a u-shape.
It's suitable for seminars, meetings and training days. The room is air-conditioned and access to the IT/AV equipment (PC, Projector, Screen, Speakers, Flipchart, WiFi) is included in the room hiring rate.
Annex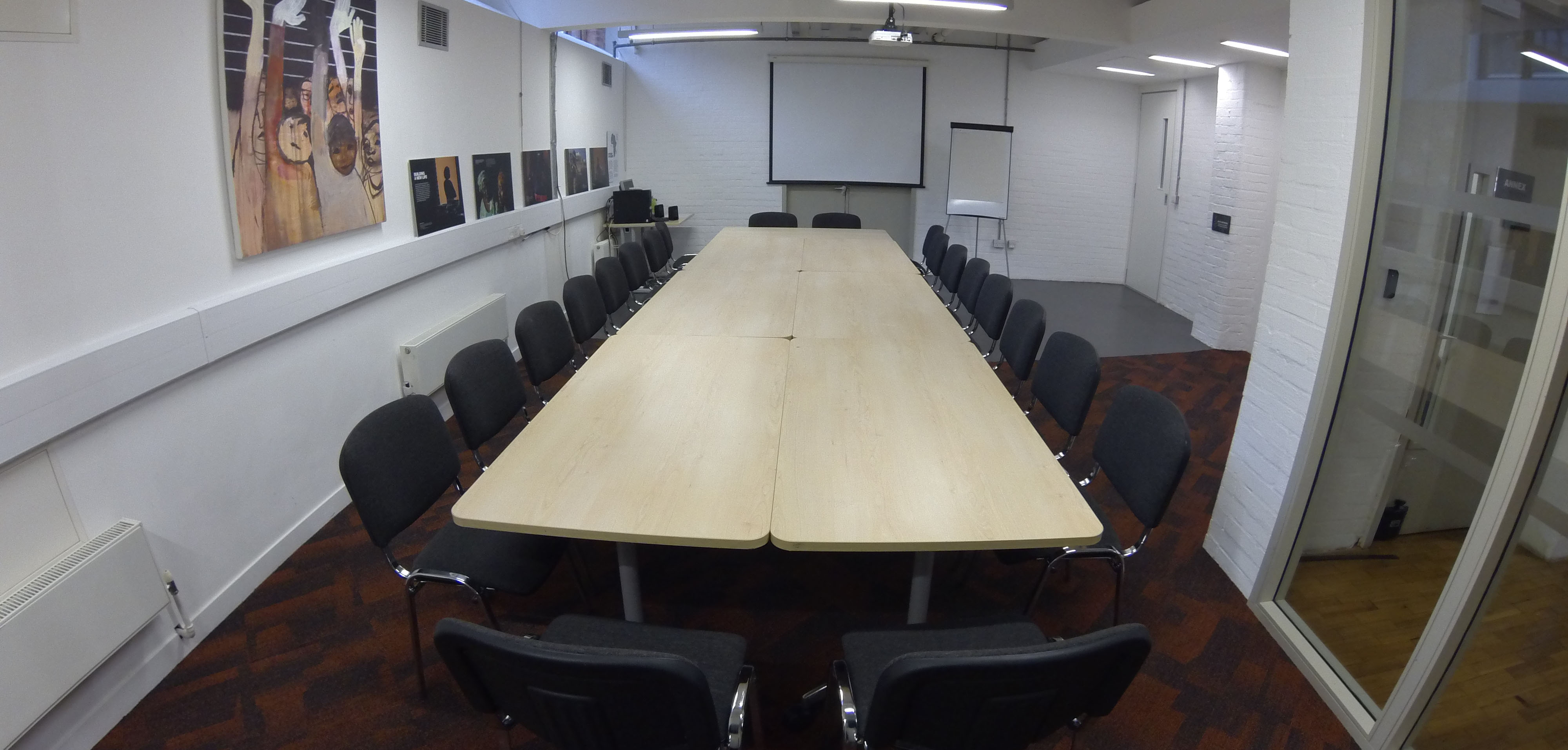 Located on the lower ground floor, the Annex is a medium sized room seating up to 20 people boardroom-style, 40 in theatre-style, 20 in cabaret-style, 18 in a u-shape.
It's suitable for seminars, meetings and training days. The room is air-conditioned and access to the IT/AV equipment (PC, Projector, Screen, Speakers, Flipchart, WiFi) is included in the room hiring rate.
Atrium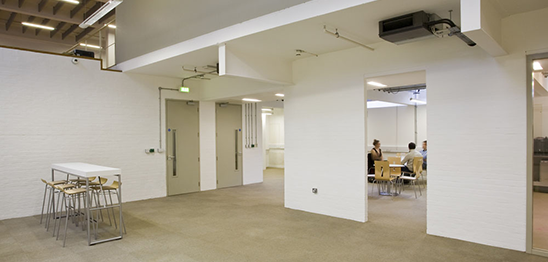 The Atrium is an airy space, ideal for lunches, drinks receptions, networking events, stalls and much more. The Atrium comes free with the Auditorium when it is being used exclusively as a catering space.
Technical and administrative support
The use of all the IT/AV equipment is included in the cost of hiring the rooms. This cost does not include technical support during your event. Our technical support team will discuss your requirements on receipt of your booking form. They will be happy to set up and test the equipment and show you how to use it prior to your event.
Presentations should be sent by email before the event, or brought on a a memory stick on the day of the event. If you wish to record or film your event, please check with the HRAC Events Team first. We need to have details of your technical requirements a minimum of two weeks prior to your event.
•    For meetings of 40 people or more, we ask you to register attendees and will provide a space for this purpose in our reception area
•    For meetings of less than 40 people, we'll ask you to provide a delegate list at least one day before your event
Catering 
We have a preferred caterer who is able to provide refreshments ranging from sandwich lunches to buffets. Full menus and catering costs are available on request.
Domestically prepared food is not allowed under any circumstances.
Room hiring rates 
Please refer to this PDF 
Find us
Situated within the Shoreditch Triangle, with easy access to both the City and Brick Lane Market, the Human Rights Action Centre has excellent public transport links and is minutes' walk from Old Street and Liverpool Street stations (Underground) and Shoreditch High Street station. (Overground).
It is easy to reach via many cycle routes and there is a Santander Cycle docking station just outside.