Abortion decriminalised in Northern Ireland
From October 2019 abortion has been decriminalised in Northern Ireland. Anyone who accesses an abortion service, including abortion pills, will not be prosecuted anymore.
No further police investigations or prosecutions may be carried out under the old law (for offences relating to Section 58 and 59 of the Offences Against the Person Act 1861). This also means that any current or pending prosecutions will be cancelled.
Section 25 (1) of the Criminal Justice Act (Northern Ireland) 1945 is for now still in effect. This means that abortions 'where the foetus is capable of being born alive' will still be unlawful.
The UK Government will now put in place a new framework for abortion in Northern Ireland for free, safe, legal and local abortion services, including where there is: 
a risk to the woman's health
serious or fatal foetal abnormalities
pregnancy resulting from sexual crime, such as rape and incest
Interim period: 22 October 2019 to 31 March 2020
The Northern Ireland Office has issued guidance for healthcare professionals to cover the interim period between 22 October 2019 and 31 March 2020. This states that there are no plans for additional NHS services to be routinely available in Northern Ireland before 31 March 2020.
In circumstances of fatal or serious foetal anomaly, however, healthcare professionals may choose to provide treatment. In addition, whilst there is no expectation that GPs will prescribe early medical abortion pills, they may do so in line with their professional competence and guidance from their professional body. 
Doctors remain under a duty to act where a woman's life or health is at risk.
If someone needs an abortion in any other circumstance, the procedure, travel and accommodation to England will be paid for by the Government via a central booking system available on 0333 2342184. Previously, travel and accommodation was means tested, but now Government will cover these expenses for everyone. 
This interim guidance replaces previous guidance issued by the Department of Health in March 2016.
Buying abortion pills online
Those using abortion pills purchased online will not be prosecuted. If you need medical assistance following their use, health professionals are no longer under a duty to report their patients' use of abortion pills.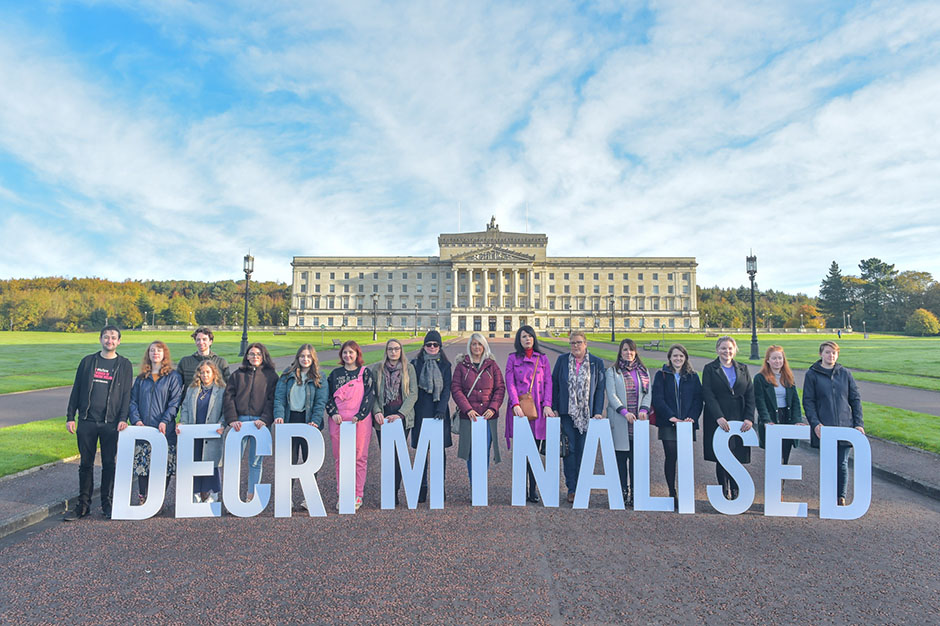 What's next?
The Northern Ireland Office launched a consultation on the framework for abortion services. This closed on 16 December 2019 and the feedback is currently being reviewed. The UK Government must, by law, make sure that the regulations are in place by 31 March 2020.
Amnesty International has developed its response to ensure that we get a model with rights and choice firmly at the centre. You can read our submission here.
The story so far
Explore the timeline below to learn more about the abortion regime in Northern Ireland and what we have done to help bring the law in line with international human rights standards, including the decriminalisation of abortion.