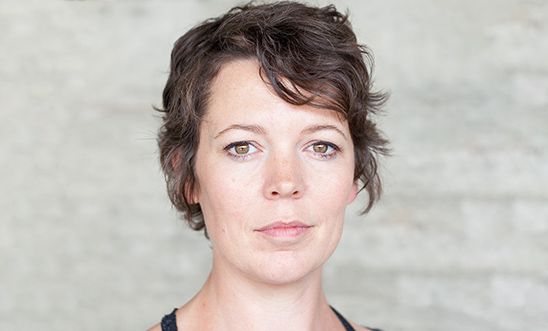 Olivia Colman is a multi-award winning actress. She will portray Queen Elizabeth II in the third and fourth seasons of the critically acclaimed original Netflix series The Crown. She will also star as Queen Anne in Yorgos Lanthimos' 'The Favourite' opposite Rachel Weszz and Emma Stone, due for release this fall.
Her film credits include the 2011 BAFTA- winning 'Tyrannosaur' directed by Paddy Consodine, for which she won a World Cinema Special Jury Prize for breakout performance at Sundance, and Best Actress awards at the British International Film Awards and Evening Standard British Film Awards. In 2015 she starred in Dystopian romantic comedy 'The Lobster', directed by Yorgos Lanthimos. The film was nominated for the Palme d'Or at Cannes and went on to win the Jury Prize. For her role, Colman won Best Supporting Actress at the 2015 British Independent Film Awards and was nominated in the Best Comedy Performance category at the Evening Standard British Film Awards the same year. Other film credits include 'Murder On The Orient Express' directed by Kenneth Branagh, 'The Iron Lady' playing Carol Thatcher opposite Meryl Streep, the verbatim musical film 'London Road', ' Hyde Park On Hudson' with Bill Murray ; 'Locke'; 'Cuban Fury'; and 'Hot Fuzz'.
In Television - Olivia won the Golden Globe for Best Supporting Actress in a mini-series in 2017 for her portrayal of Angela Burr in the BBC/AMC's 'The Night Manager', and won a Television BAFTA for Leading Actress in 2014 for her role as DS Ellie Miller in the hit ITV series 'Broadchurch' which ran for three series. In 2013, Colman was double award winner at the Television BAFTAs, winning Female Performance in a Comedy Programme for 'Twenty Twelve', as well as Supporting Actress for her role in 'Accused'. She was also nominated for Best Female Performance in a Comedy Drama at the 2015 BAFTAs for her role BBC Two's clerical comedy 'Rev'. Other television credits include: 'Flowers' (Channel 4); 'Fleabag' (BBC / Amazon); 'Accused' (BBC); 'The Thirteenth Tale' (BBC); 'Twenty Twelve' (BBC); 'Mr. Sloane' (Sky Atlantic); 'The Secrets' (BBC); 'The Suspicions of Mr. Whicher II' (ITV1); 'Peep Show' (Channel 4); 'Exile' (BBC); and 'Greenwing' (Channel 4).
On stage, Colman recently finished a run of Lucy Kirkwood's 'Mosquitoes' at the National Theatre, directed by Rufus Norris, for which she won Best Actress in the 2018 Whatsonstage Awards.