Michaela Coel, Gary Lineker, Olivia Colman, Kate Moss, Emma Thompson, Adrian Lester, Gwendoline Christie, Chiwetel Ejiofor and Helen Mirren amongst 70 stars to sign letter urging PM to reunite refugee families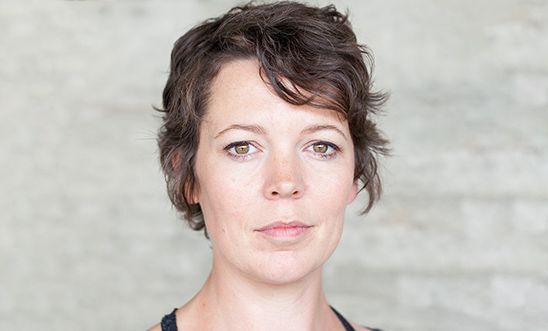 Amnesty Ambassador Olivia Colman
Celebrities call to make safe and legal routes available so that fewer people will feel compelled to make dangerous Channel crossings
Sir Patrick Stewart, Adwoa Aboah, Neil Gaiman, Richard Curtis and Joanna Lumley have also joined the call
'I found the experience of living without a family to be unbearable' - Merhawi Hagos, who came to the UK as a refugee from Eritrea when he was 14-years-old
70 high-profile celebrities, actors, singers, comedians, authors and artists have today written to the UK Prime Minister calling on him to reunite refugee families that are being kept apart by UK law.
The high-profile stars – including Anish Kapoor, Jessie Ware, Douglas Booth and Vanessa Redgrave – have signed an open letter in support of the Families Together coalition's campaign to change the UK's refugee family reunion rules currently keeping children in this country apart from their families. 
Current UK rules allow adult refugees to sponsor their immediate family members to join them. Child refugees, however, are deprived of this right.
Merhawi Hagos, 18-year-old refugee from Eritrea, said:
"I was separated from my mother when I was 14 years old. I had an extremely difficult asylum journey to come to the UK and thankfully I was granted refugee status two years ago.
"But I found the experience of living without a family to be unbearable and a situation I would not wish upon anyone. I struggle to lead a normal life: cannot plan, cannot focus on my studies or work. I feel lonely, and depressed and do not sleep well.
"My family are in a refugee camp in Ethiopia, the camp is not secure and safe. I'm imploring the UK Government to change the Family Reunion Rules so that young refugees like myself can be together with their families in the UK."     
Gary Lineker, said:
"There are children in the UK right now who have fled war and persecution and have no hope of seeing their parents or siblings again. We should be offering them support and compassion. A simple change to the rules could be transformational."
Laura Padoan, Co-Chair at the Families Together Coalition, said:
"Lockdown for many of us has meant separation from our loved ones. This is a heartbreak all too familiar for many refugee families who for too long have been kept apart due to overly restrictive UK rules. Today high-profile stars are sending a message loud in clear to the Prime Minister – families belong together."
The household names join the Families Together coalition, in calling for a change to these rules, to make safe and legal routes available so that fewer people will feel compelled to make dangerous Channel crossings.
The coalition has launched a petition calling on the Prime Minister to change the rules.
Letter to the Prime Minister: You have the power to change lives
Dear Prime Minister,
Coronavirus has made us all acutely aware of how painful it is to be separated from our loved ones. But we know this separation is temporary. Sadly, this is not the case for everybody.
For some children in the UK, being kept apart from the parents they so desperately need is an everyday reality – pandemic or not.
These children are vulnerable. They have been recognised as refugees by our Government, having fled war or persecution - dangers and horrors most of us will never be able to imagine.
But the UK's current refugee family reunion rules say that these vulnerable child refugees cannot be reunited with their family members.
After finally reaching safety, many must now grapple with a future of insecurity, knowing they might never see their family again. Tragically, at a time when children need their parents the most, our current rules mean that child refugees in this country will be left to live their lives alone.
Everyone should be given the chance to rebuild their lives so they can have a safe and happy future. That is why I am supporting the Families Together campaign in calling for a change to the UK's refugee family reunion rules.
You have the power to change lives. With just the stroke of a pen you could fix the rules and help bring families back together.
Sincerely,
Adrian Lester
Adwoa Aboah
Alan Cumming
Alex Lawther
Anish Kapoor
Anita Asante
Anita Rani
Anoushka Shankar
Asma Khan
Axel Scheffler
Catherine Johnson
Chiwetel Ejiofor
Chris Riddell
Chris Martin - Coldplay
Colin Firth
David Morrissey
Deborah Frances-White
Douglas Booth
Emma Freud
Emma Mackey
Emma Thompson
Gary Lineker
Gugu Mbatha Raw
Guy Berryman - Coldplay
Gwendoline Christie
Hassan Akkad
Helen Mirren
Jason Isaacs
Jaz O'Hara
Jessie Ware
JJ Bola
Joanna Lumley
Jonny Buckland - Coldplay
Jordan Stephens
Julia Donaldson
Juliet Stevenson
Kaiser Chiefs
Kate Moss
Kwame Kwei-Armah
Livia Firth
Lolita Chakrabarti
Maggie O'Farrell
Martin Bell
Maya Ghazal
Michaela Coel
Nazanin Boniadi
Neil Gaiman
Nish Kumar
Nitin Sawhney
Olivia Colman
Sir Patrick Stewart
Phil Harvey – Coldplay
Sir Philip Pullman
Ramla Ali
Rebecca Front
Richard Curtis
Riz Ahmed
Rufus Hound
Rufus Jones
Sita Brahmachari
Stephen Daldry
Stephen Fry
Susie Dent
Tanya Burr
Theo James
Tracey Seaward
Vanessa Redgrave
Vick Hope
Will Champion – Coldplay
William Sutcliffe
ENDS 
Families Together coalition
The Families Together coalition is made up of over 50 organisations including Amnesty International UK, British Red Cross, Oxfam GB, Refugee Council, Student Action for Refugees, UNHCR and Unicef UK.
The coalition is calling for:
Child refugees to be able to sponsor their parents and siblings under the age of 25;

Adult refugees to be able to sponsor their parents, their children under the age of 25, and their siblings under the age of 25;

The reintroduction of legal aid for refugee family reunion.