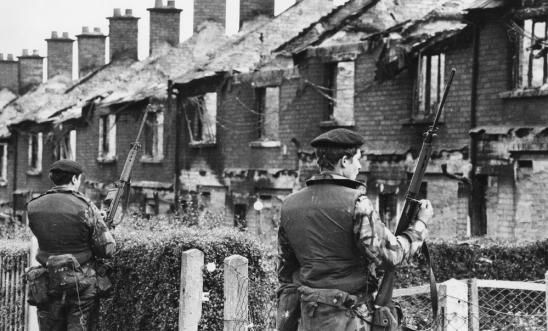 © Hulton Archive/Getty Images
The Northern Ireland conflict claimed the lives of more than 3,600 people and injured a further 40,000. In most cases, no one has ever been held responsible.
 
Over the last decade a patchwork of measures, including isolated investigations, have failed to establish the full truth about the violations and abuses of the past and left many victims waiting for justice.
 
The inherent limitations and failings of existing mechanisms for investigating the past have meant that they cannot, even collectively, provide the full truth about abuses committed by all sides during three decades of political violence.
 
We are campaigning for a new, comprehensive process to be set up to review the conflict as a whole, establish the truth about outstanding human rights violations and determine responsibility.
 
We believe that such a mechanism would be an important step towards ending impunity for human rights violations and abuses in Northern Ireland and could contribute towards establishing a shared understanding of the past as a firm foundation for building a more peaceful future.
Read the report - 'Northern Ireland: Time to Deal with the Past'
Campaign news
Downloads