The Hooded Men: torture, lies and a quest for justice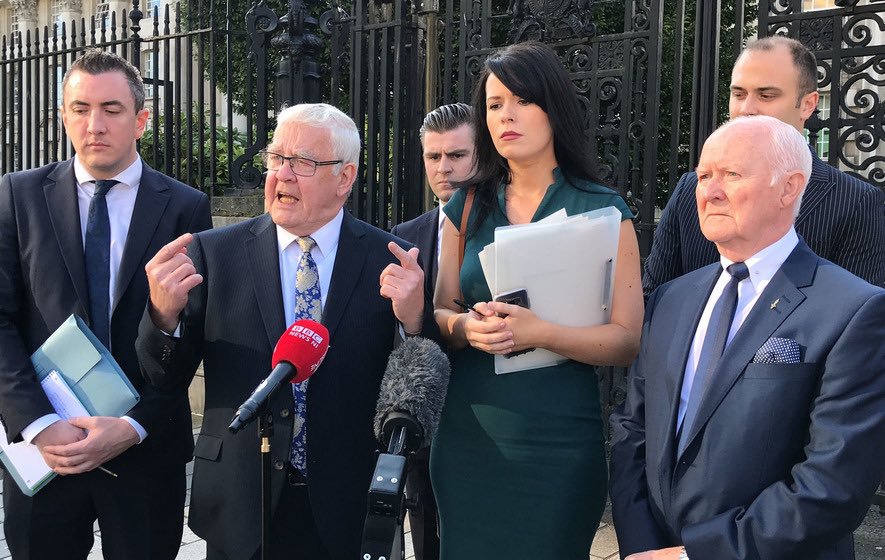 Who are the 'Hooded Men'?
During the Troubles in Northern Ireland, the UK government arrested hundreds of men as part of "Operation Demetrius" in the summer of 1971.
342 people were interned (imprisoned without trial) as part of the Operation.
14 men were chosen for 'special treatment' and were taken to a secret interrogation centre. The men were forced to wear hoods and thrown to the ground from low-flying helicopters while hooded. These 14 men became commonly known as the 'Hooded Men'.
On top of brutal beatings and death threats, the men were then subjected to what would become known as the five techniques, authorised at a high level:
Hooding
Stress positions
White noise
Sleep deprivation
Deprivation of food and water
None of the 14 men were ever convicted of any criminal offence.
Our investigation
When allegations of this abuse first arose, we sent a research mission to investigate – our first on UK soil.
What we discovered was shocking. The men were severely beaten, and when they collapsed, the beatings would start again. Some were still black and blue with bruises. Some felt they were on the brink of insanity – one alleged he tried to kill himself by banging his head against some metal piping in his cell.
Our findings were clear: this was a case of brutality and torture by the British state.
Our latest appeal
The Hooded Men have been denied justice for too long. In light of the failure to investigate the new claims, the men again took a Judicial Review in the High Court in Belfast on 18 April 2018.
In late 2017, the High Court ruled that the failure by the Police Service of Northern Ireland (PSNI) to investigate the allegations of torture was unlawful and should be quashed.
The PSNI sought to appeal this decision to the Court of Appeal, but in September 2019 the Court ruled that the decision should stand. An appeal by the PSNI to the UK Supreme Court was rejected in November 2019.
However, the PSNI will once again challenge this judgement and the case will be heard on Monday 14th June at the UK Supreme Court. Amnesty International are intervenors in the case and we'll be watching closely. 
Follow @AmnestyNI, @AmnestyUK, @GTeggart on Twitter for the latest updates on the case.