Our five heroes can't defeat the forces of evil alone.
There's only one way we can win – and that's together.
Join the Human Rights Defenders
and get your first mission!
Learn more
They are the Human Rights Defenders
Every day, ordinary people with extraordinary passion standing up for freedom and equality in their communities. They are the Human Rights Defenders – and they're in more danger now than ever before.

Evie spoke out about sexual harassment at work during a #MeToo rally. The speech was recorded by a news channel and went viral – now she's spreading her message far and wide on behalf of women everywhere. But with the press and social media flooding with abusive comments, will it all become too much to bear?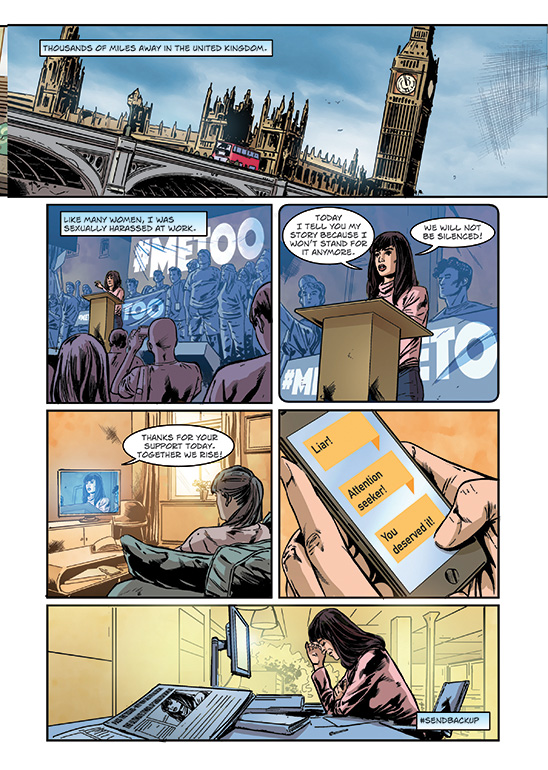 Felipe's partner Lucas was murdered in a drive-by shooting, just for loving another man. The police have done nothing to bring his killers to justice. Now Felipe is fighting for LGBTI rights in Brazil – but with a new far-right government in power, will love win over hate?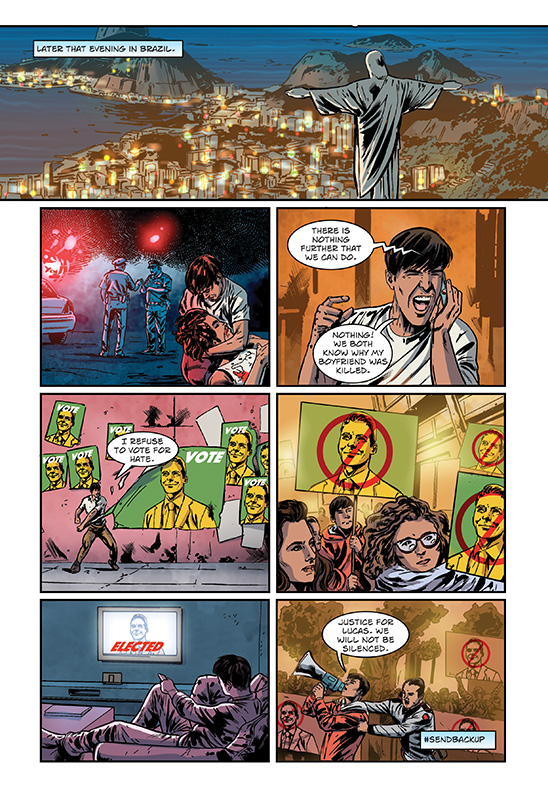 Laila became a feminist icon when she helped win Saudi Arabian women the right to drive. But the Saudi authorities didn't take too kindly to her new found fame – and now they want her kept quiet. Will this be the last we ever hear from her?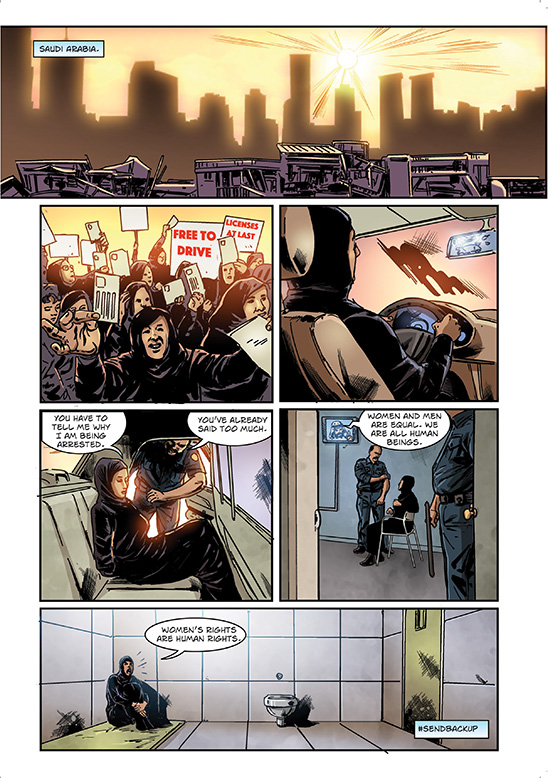 As a talented hacker and IT expert, Li Wei runs one of China's most subversive news sites, exposing the truth to millions. Now he's a wanted man – and in the world's most powerful surveillance state, where is there to hide?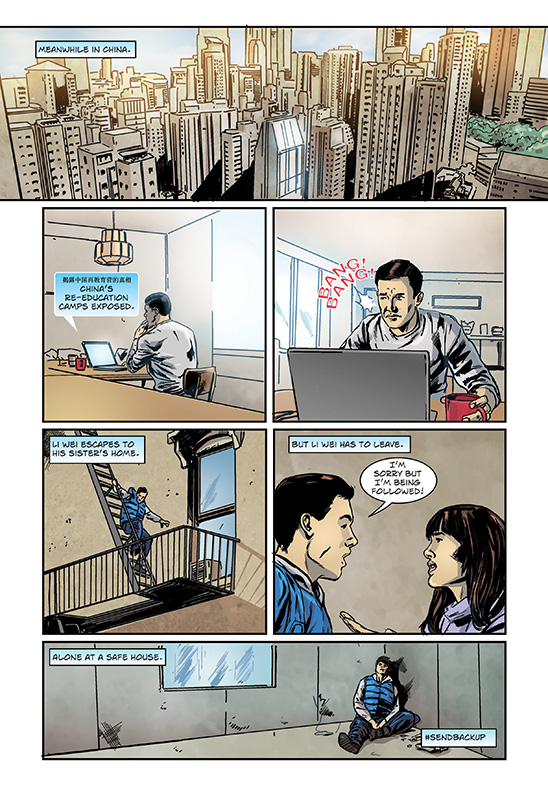 Ayah's homeland is devastated by drought, leaving thousands struggling to cope. Now she's protesting on the streets of Kenya with her schoolmates to stem the tide of climate change. She wants a brighter future for us all – but how can one girl take down the big oil companies?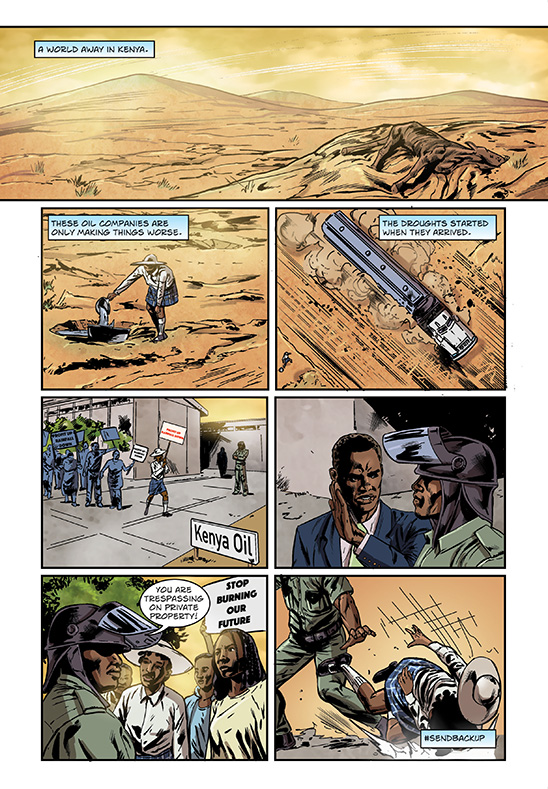 Join the fight
Our five heroes might be fictional – but there are thousands just like them across the world who urgently need our help.
Human rights defenders should be celebrated for their vital work. But instead they face arrests, harassment and even death at the hands of those who want to silence them.
Since 1998 at least 3,500 people have been killed for their human rights work. 2017 was the deadliest year yet with the death toll climbing to over 300.
We're going to make sure human rights defenders everywhere get the protection they deserve. We're getting their stories heard, and we're fighting to change laws in the UK and abroad. 
These everyday heroes urgently need our help. Join the fight today and we'll send you your first mission.

Supported by the players of: