5 Ways Humanity Won This Year (So Far)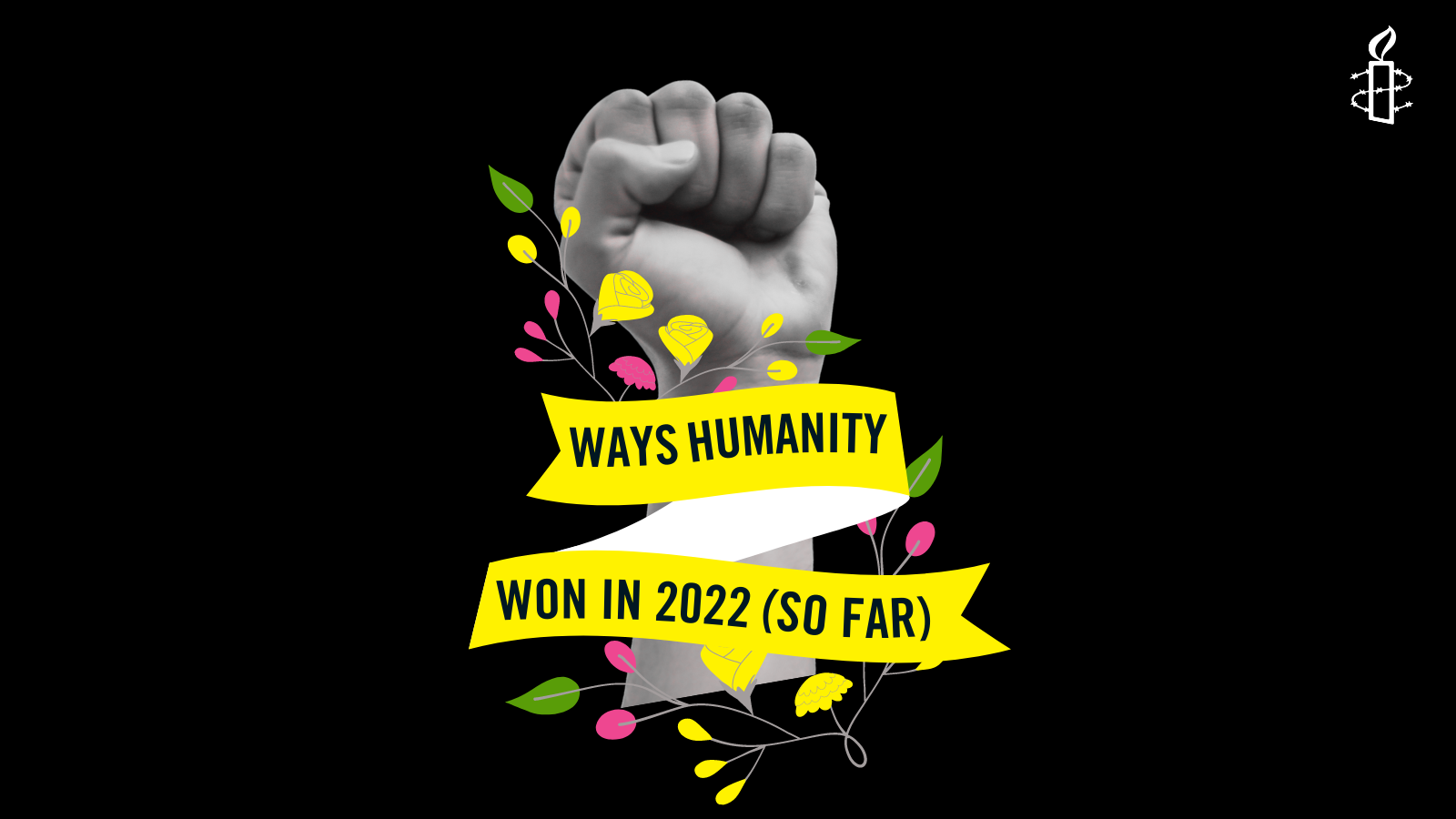 This month marks 61 years of Amnesty UK working to defend people wherever justice, freedom, truth, and dignity are denied.
This year, we've already seen a massive effort globally and in the UK against government crackdowns on our fundamental rights and freedoms. Despite all this, we still believe no situation is beyond hope.
If anything, our movement has shown we will not give up. Together, we continue to fight for our rights. Here are just some of the ways your activism has made change in 2022 - so far.
💛 Nazanin Zaghari-Ratcliffe and Anoosheh Ashoori reunited with their families
The families and thousands of people like you relentlessly campaigned for the release of British nationals Anoosheh Ashoori and Nazanin Zaghari-Ratcliffe, urging the government to bring them home. Both were unjustly detained in Iran for over ten years combined.
In March, Nazanin and Anoosheh were released and reunited with their families, showing when we act together, humanity wins.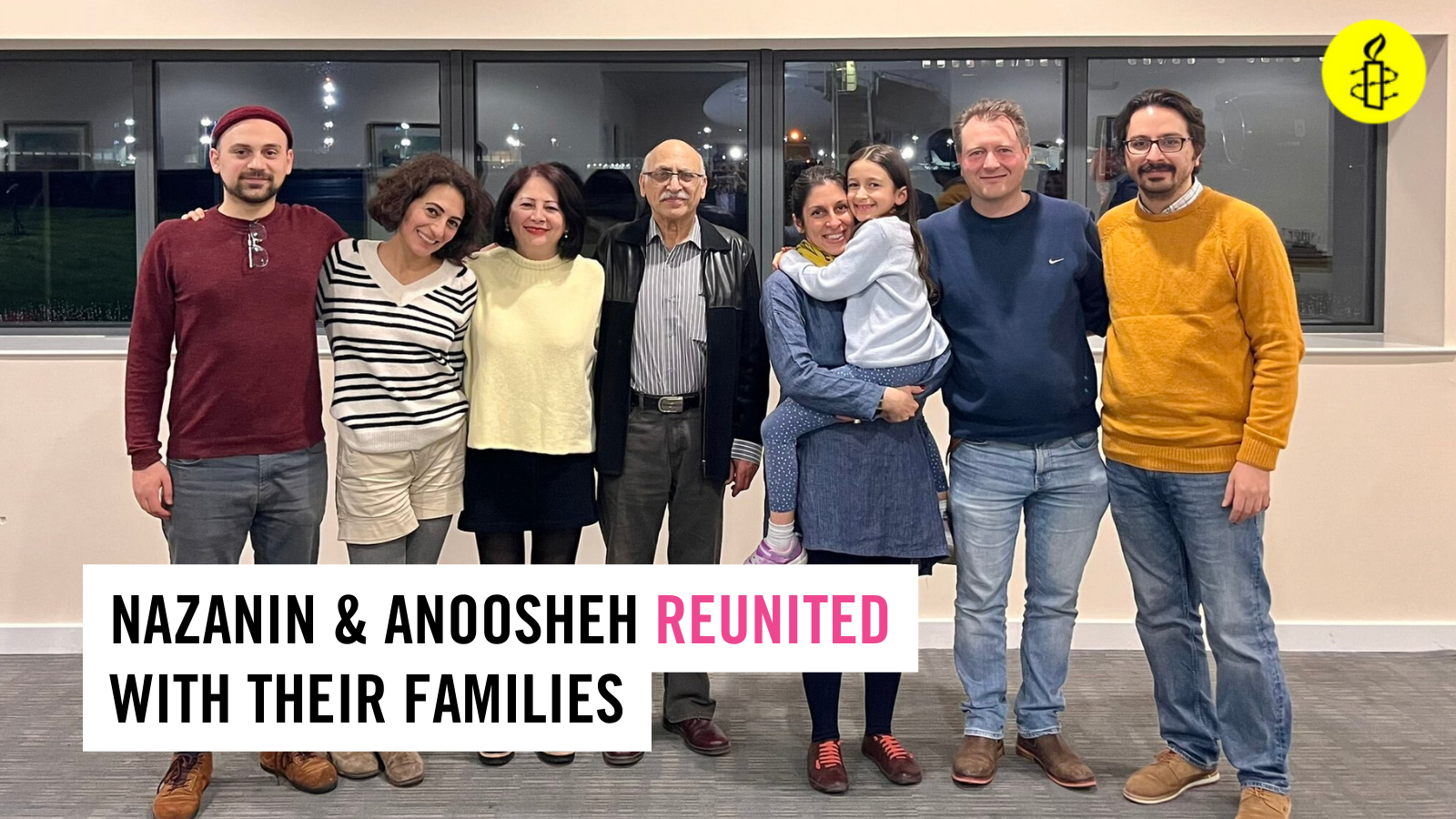 ⚖️ Justice comes as former Syrian regime official found guilty of crimes against humanity
A landmark victory at the Koblenz trial, as a guilty verdict was delivered for crimes against humanity by a former Syrian regime official.
"The importance of this trial is that for the first time, we'll have a reliable legal framework for high-ranking generals," said Hussein Ghrer, co-plaintiff.
Syrian torture survivors, activists, victims of enforced disappearance, and human rights organisations have relentlessly fought for truth and justice. Their determination paid off.
© Getty images
🌎 Bernado Caal Xol Released
Bernardo Caal Xol was wrongly imprisoned for four years. Why? He spoke out against the destruction of the river Cahabón in north-central Guatemala and defended the rights of the Maya Q'eqchi' Indigenous community. Thousands of you participated in our Write for Rights campaign, and helped demand his immediate release. Bernado was finally reunited with his loved ones in March.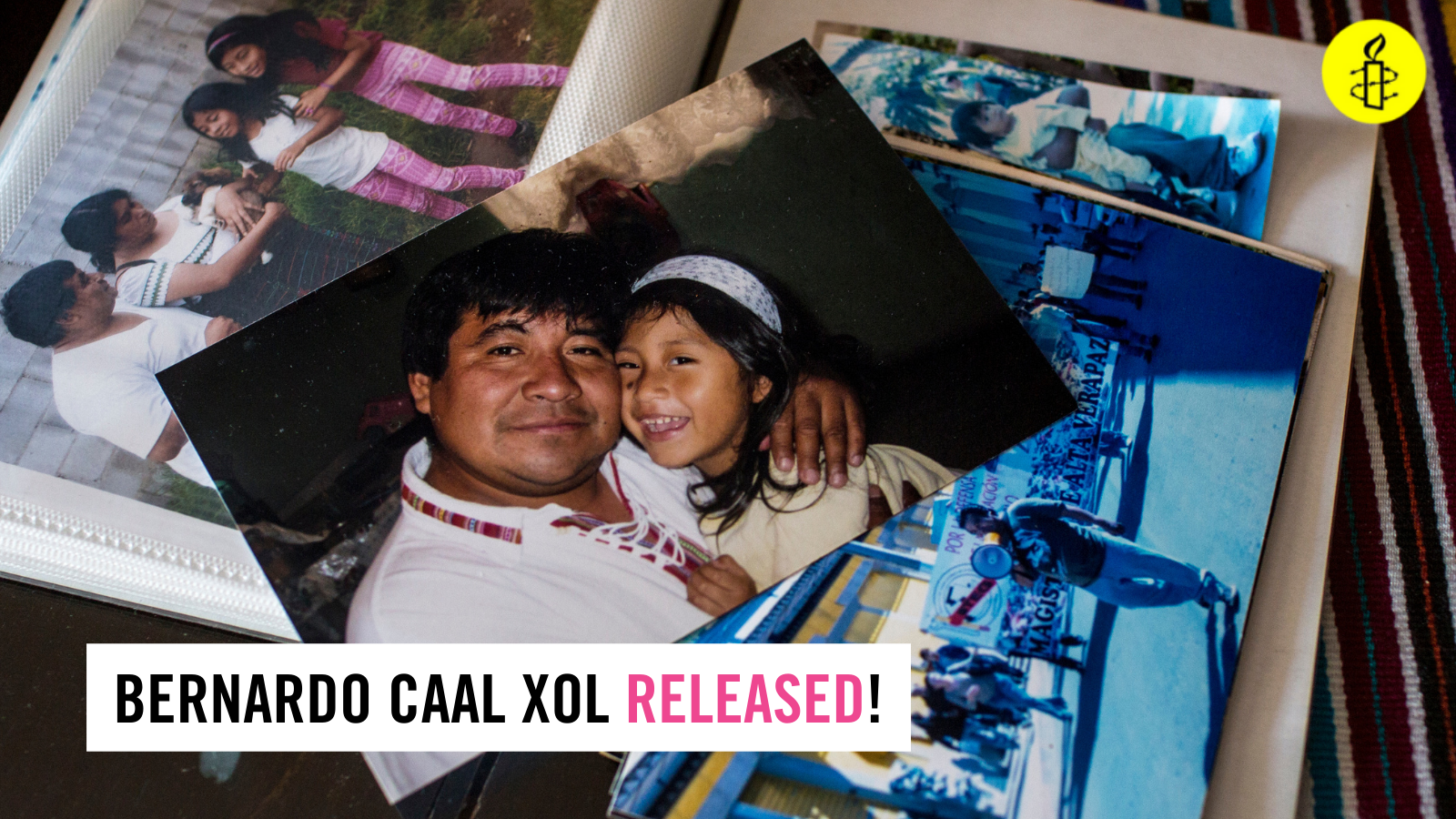 ✍🏽 Celebrating brave journalism
Press freedom is a crucial part of any rights-respecting society. Yet, in many countries, journalists face repression and attacks.
This year, we celebrated brave journalists and editors at our 2022 Media Awards. We celebrated the courage and determination of journalists who often risk their lives to tell vital human rights stories.
© Emily Mudie
⚽ Celebrating the contribution of refugees with Football Welcomes
Football Welcomes celebrates the contribution of players with a refugee background and the positive role football can play by bringing people together and creating more welcoming communities. 
In April, we kicked off Football Welcomes month with a match between Afghanistan National Team Development Squad and the UK Women's Parliamentary team. 
The Afghanistan Development Football Squad, who played to victory, fled the Taliban last year, where they faced the threat of persecution and death for playing football as women.
© Richard Burton/Amnesty International
About Amnesty UK Blogs
Our blogs are written by Amnesty International staff, volunteers and other interested individuals, to encourage debate around human rights issues. They do not necessarily represent the views of Amnesty International.
View latest posts