Greece: Acquittal of police officers in LGBTI activist killing 'beggars belief'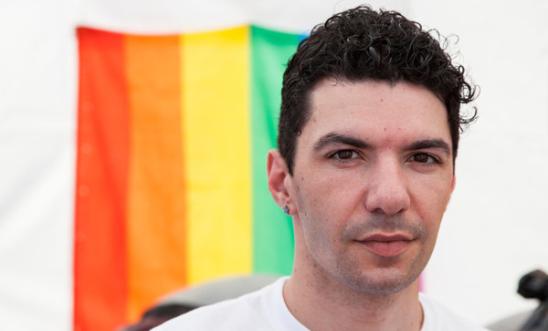 Zak Kostopoulos © Morikis Grigoris
Zak Kostopoulos, queer activist and drag artist, was brutally beaten by two men after entering a jewellery shop in central Athens
Footage showed police using unnecessary force to arrest the activist as he lay dying
'We take the ruthlessness of his senseless death and the injustice of today's decision personally' - Glykeria Arapi
Reacting to a decision by a Greek court earlier today to acquit four police officers of involvement in the 2018 death of LGBTI activist Zak Kostopoulos, Amnesty International's Greece Director, Glykeria Arapi, said:
"Today's decision is yet another example in Greece where victims of unnecessary use of force and their families are left without justice.

"It beggars belief that despite footage showing police using unnecessary force to arrest Zak while he lay dying on the ground, no officer has yet to be held to account.

"Zak Kostopoulos will not be forgotten. He has become a symbol of the fight for a society of freedom and equality. We take the ruthlessness of his senseless death and the injustice of today's decision personally.

"We will redouble our efforts to make Zak's vision - a world free from prejudice, stigma and racism - a reality."
Multiple injuries
In its ruling today, the Mixed Jury Court in Athens found two men guilty of the offence of lethal bodily harm and sentenced them to ten years in jail. The court acquitted the four police officers, despite three of the jurors asking for them to be convicted for the offence of dangerous bodily harm.
Following the attack in a jewellery shop in central Athens in 2018, footage showed police using unnecessary force to arrest Zak Kostopoulos while he lay dying on the ground. According to the forensic report, Kostopoulos died from the multiple injuries he sustained in the attack. There have been reports of serious flaws in the investigation of the case.