Pages related to work with the Amnesty Ambassadors.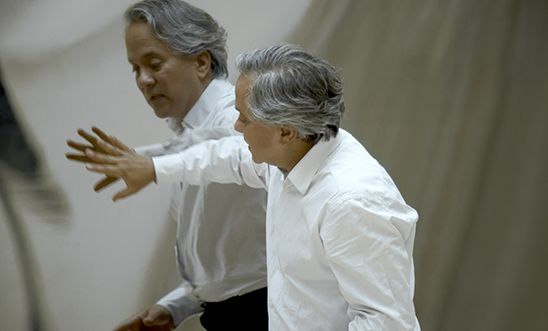 © Phillipe Chancel
Anish Kapoor is one of today's most influential contemporary artists.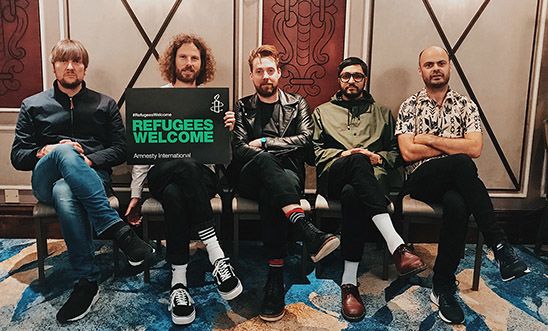 "We need to stand up for people under threat whoever and wherever they are."
— Kaiser Chiefs
Formed in Leeds in 2000, Kaiser Chiefs are one of the leading bands of their generation. The band have had a string of anthemic hits such as 'Coming Home, 'Oh My God', 'I Predict A Riot', 'Everyday I Love You Less And Less', 'Ruby', 'Never Miss A Beat' and their latest single 'Hole In My Soul'. Their reputation of being Britain's best live band has led to many headline festival slots and sell-out tours.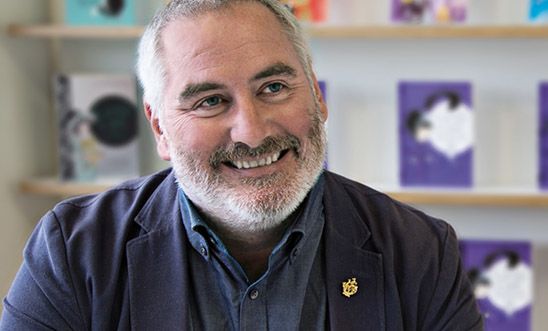 © Macmillan Children's Book
Chris Riddell, the 2015-2017 UK Waterstone's Children's Laureate, is an award-winning children's illustrator and author as well as long-term political cartoonist for the Observer.
His children's books have won many major prizes, including three CILIP Kate Greenaway Medals and the Costa Children's Book Award.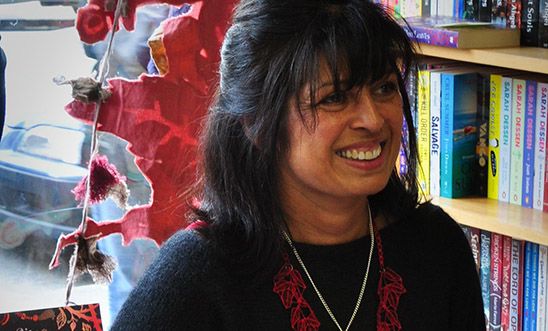 Sita Brahmachari is an author and playwright who has also worked in theatre, education and communities, including The Royal Court Theatre, Tamasha Theatre Company and The Royal Shakespeare Company.
We are a global movement of over seven million people who take injustice personally.
We work to protect women, men and children wherever justice, freedom, truth and dignity are denied.
A literary evening at Devizes Books on 25 April 14 at 7.30 pm
We had a fantastic week for the group this week, with two extremely successful events - our annual comedy night fundraiser on Wednesday, and our giant book sale in the city centre on Saturday!
Our biggest fundraiser of the year returns. Hosted by the excellent Billy Kirkwood and featuring acts Elaine Malcolmson, Martin Bearne and more to be announced.
Glasgow University's Secret Policeman's Ball 2013 was a tremendous success, raising a record £2248.85 for Amnesty International. In this guest blog post, Glasgow University Amnesty group member and SPB organiser Sophie Kortenbruck...
Subscribe to Ambassadors