The Secret Policeman's Ball, Glasgow Uni Feb 9th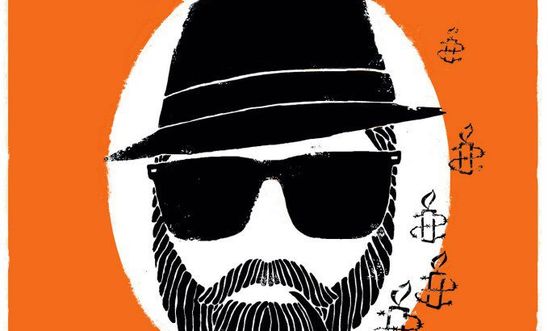 The Secret Policeman's Ball is back!
Glasgow Uni Queen Margaret Union, 7.30pm
An award-winning night of the best comedy Scotland has to offer. We're delighted to announce that double Bafta Award winning comedian BILLY KIRKWOOD is back to compere for the fifth year running...
and featuring:
SUSIE McCABE
DOG SHIT JOHNSON
STEFFEN PEDDIE
SCOTT GIBSON
THE WEE MAN
GARY LITTLE
with surprise guests!
AFTER-PARTY hosted by GU Philanthrobeats at "Make Do"(Chambre 69's new home)
All proceeds go to Amnesty International.
Tickets: £5 or £7 including after-party entry
with drinks at student prices!
Tickets available SOON! 
**********
The bonafide 'Comedy-fizz bomb' Ayrshire born comic BILLY KIRKWOOD burst into stand up in 2005. Quickly establishing himself as one of the United Kingdom's comedy's most watchable acts, he is widely regarded as a "must see" with an ever expanding, cult following, thanks to his unique, yet slightly surreal style of storytelling, near non existent attention span, likeable on-stage presence and inventive energetic performances. 
**********
SUSIE McCABE: "Glasgow's Freshest Female Comedian"
https://www.facebook.com/pages/Susie-McCabe/222202451130852
DOGSHIT JOHNSON: "There's definite promise here...a welcome addition to the characters on the Scottish comedy circuit." (The Skinny) 
https://www.facebook.com/pages/Dogshit-Johnson/203120656430942
STEFFEN PEDDIE: "Returning to Stand Up Comedy after an 8 year break as a Pro Wrestler, life has found Steffen Peddie a little older, wiser and bigger than before, but still ready to find the lighter side of any subject (or audience member, for that matter!) that is thrown at him." (http://www.bigowlcomedy.com/)
SCOTT GIBSON: "What sets Scott apart from other similar comedians is his heightened self-awareness and ear for subtle word choice. Where audience interaction is concerned Gibson is flawless." (www.aroomwithacomedian.com)
THE WEE MAN: "this one is actually very funny indeed...his greatest success was nabbing a place in the final of the Scottish Comedian of the Year Awards in 2006 and 2007." (http://www.list.co.uk/article/5740-profile-the-wee-man/)
GARY LITTLE: "...Gary headlines regularly at The Stand and clubs throughout the Uk...Gary's humour is honest, refreshing and in-yer-face with a wealth of material derived from a life lived to the full." (http://www.standoutcomedy.com/comedians/garylittle.aspx)
View latest posts