5 ways to make a difference right now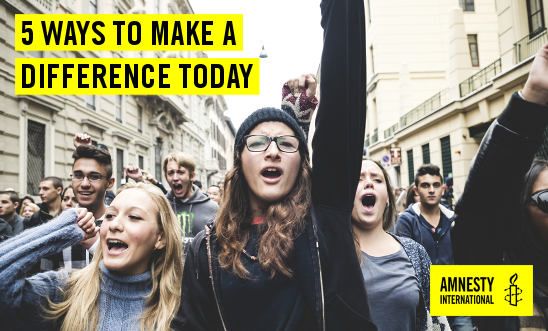 Feel powerless after GE 2017? You're not.
With a new government it's more important than ever that we press them to protect human rights here and abroad.
They're going to hear us from their first day until their last. Because we know that when thousands of us make noise, we can make real change.
So here are five things you can do right now, some which only take 30 seconds, to get involved and start making a difference.

Follow us on social media
Click the buttons below, or screenshot the Snapcode, to follow our social accounts.
We're very active on all four platforms where we post the latest human rights news, as well as updates from our London HQ and progress reports on all our campaigns.

Watch and share our Not Powerless video
We've created this short video, voiced by Eddie Izzard, to inspire young people to take action.
Help spread the word by sharing it on your social channels. Use this link and make sure to add #NotPowerless and to mention Amnesty UK.

Tell Russia to stop killing gay men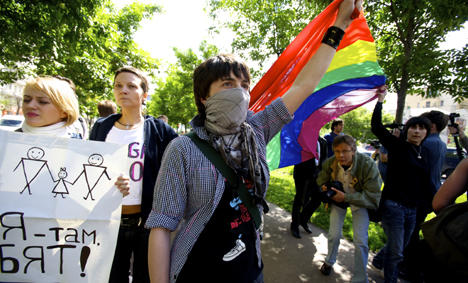 Over a hundred men suspected of being gay have been abducted, tortured and some even killed in the southern Russian republic of Chechnya.
Click here to read up on the situation and to sign our petition telling the Chechen government to stop the persecution of people of 'non-traditional orientation', and urge immediate action to ensure their safety.

Hear how we helped free Chelsea Manning
Chelsea Manning – truly one of the greatest human rights heroines of our age – changed the face of whistleblowing forever when in 2009 she conducted the biggest military leak in history. There would be no Snowden revelations without her — no knowledge of the shocking mass surveillance by governments around the world.
On 17 May 2017 Chelsea was released from prison – her 35 year sentence reduced to just seven, in part due to the pressure that over a million Amnesty supporters put on the United States government.
Hear Chelsea's story in her own words.
Please like and share so we can show the world just how powerful we can be together.

Discover Amnesty and join the movement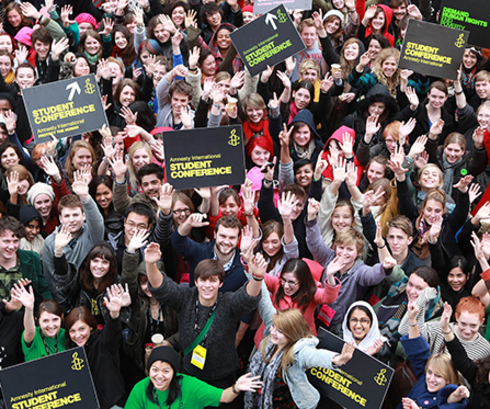 Click here to learn more about Amnesty International — read how we've been making waves for over 50 years, discover more about human rights, and find out how Amnesty works as an organisation.
Sound good? Then head over to our membership page and join us today!
About Amnesty UK Blogs
Our blogs are written by Amnesty International staff, volunteers and other interested individuals, to encourage debate around human rights issues. They do not necessarily represent the views of Amnesty International.
View latest posts