Thank you for taking action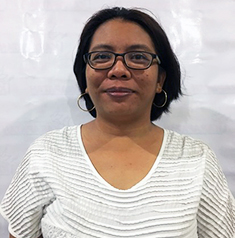 After human rights defender Cristina Palabay found herself on a government hit list for her human rights work, we asked for your help in calling for her protection.
Almost 10,000 of you called on police officials in Phillippines to protect the human rights defender and campaigner, and your voices will have been heard. Thank you for rallying behind Cristina. We will keep you updated on any developments in her case.
What happened?
According to Cristina's human rights organisation Karapatan, at least 50 farm workers and human rights advocates – in the Negros region alone – have been killed since President Rodrigo Duterte took office in July 2016. 
This number includes Bernardino Patigas. He was gunned down on 22 April 2019, as he left an event in Escalante City where he was seeking re-election as member of the city council. Patigas was the founder and secretary-general of North Negros Alliance for Human Rights Advocates, a member-organisation of the human rights alliance Karapatan.
The hit list
48 human rights defenders belonging to the group have been killed since 2016. 
Patigas is the second human rights defender killed who was on a supposed 'hit list'. The first was human rights lawyer Benjamin Ramos, who was killed in November 2018. The Philippine National Police has ordered an investigation into the killing of Ramos but has yet to release its findings.
Coordinated smear campaigns
Human rights organisations in the Philippines, including Karapatan, have faced smear campaigns and have been tagged by the government as fronts of the Communist Party of the Philippines. 
This characterisation and the increased threats against them from the government has subjected them to harassment, attacks and murder.
President Duterte's so-called 'war on drugs'
Many of the organisations linked by the government to communist groups have criticised the Duterte administration's so-called 'war on drugs', which has resulted in the extrajudicial execution of thousands of people suspected of using or selling drugs, mostly from poor communities.
These blatant attempts to discredit and vilify groups and individuals trying to hold those in power to account is a growing trend we're seeing across the world.