LGBTI Rights Activity Pack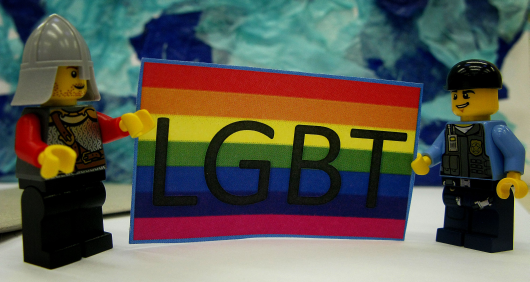 Photograph taken by Rachel Murdoch, Princes Risborough Secondary School, 2014 Youth Awards runner-up.
This resource enables teachers to explore the human rights of sexual and gender minority groups with children and young people.
The pack consists of: 6 activities, a list of useful organisations, a summary of the Universal Declaration of Human Rights, an information sheet on sexual orientation and gender identity and a list of curriculum links.
The activities within this resource are designed to enable young people to use language positively, to celebrate diversity. Teachers of primary, secondary and FE students can look at the suggested age-range of each activity and select appropriately for their students.
This activity pack can be used with the following resources:
LGBTI Q&A
A Q&A developed by our LGBTI network explaining LGBTI human rights issues and the work we are doing in this area.
'Two weeks with the Queen' by Morris Gleitzman - Teaching Notes
Fiction has real power to further human rights education. Explore the values at the heart of LGBTI rights with your class through our teacher notes aimed at upper primary and lower secondary students for the book 'Two Weeks with the Queen'.
Downloads