Podcast: Albert Woodfox on surviving 44 years in solitary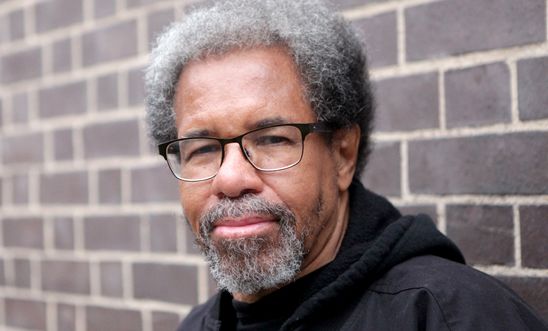 Albert Woodfox, 2016 © Marie-Anne Ventoura
Albert Woodfox has endured more years in solitary confinement than anyone else in the US.
Albert was first imprisoned in Louisiana in the 1970s. Racism was rife. Albert decided to take a stand – and it cost him.
Albert's story is one of surviving when the odds are stacked against you, of fighting for rights in the most desperate of situations, and of friendship, comradery and solidarity when subjected to unthinkable injustice and cruelty.
Listen to Albert's story, in his own words
Punished for being a Panther
Growing up in New Orleans, Albert became involved in petty crime. He was convicted of an armed robbery charge in 1971. But that is not what he endured decades in solitary for.
In 1972, Albert and another inmate at Angola penitentiary in Louisiana, Herman Wallace, were convicted of the murder of prison guard Brent Miller. Both men maintained their innocence of the crime (and evidence supports this); they say they were punished for being active members of the Black Panther Party.
In 2008, a prison warden at Angola explicitly stated that he was keeping Albert in solitary because of his activism with the Black Panther Party.
'I know that he is still trying to practice Black Pantherism, and I still would not want him walking around my prison because he would organise the young new inmates.
I would have me all kinds of problems...and I would have the blacks chasing after them. He has to stay in a cell while he's at Angola.'
Burl Cain, Angola Prison Warden, 2008
The Angola 3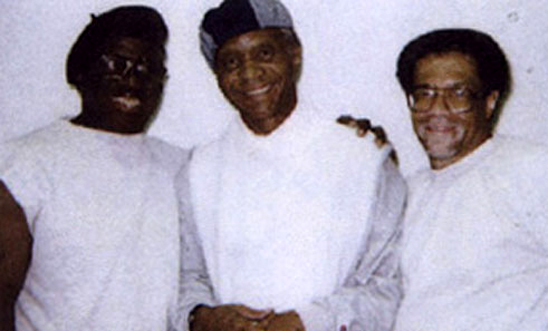 The Angola 3 (L-R): Herman Wallace, Robert King, Albert Woodfox
In the early 1970s, three men – including Albert – were imprisoned in solitary confinement in Angola penitentiary in Louisiana, all of them members of the Black Panther Party. Albert Woodfox, Herman Wallace, and Robert King called themselves the Angola 3.
Albert and Herman were placed in solitary after being convicted of murdering prison guard Brent Miller in 1972; Robert was separately convicted of the murder of another Angola prisoner the following year.
All three men always maintained their innocence of these crimes. All evidence appears to corroborate their claims, and suggest that the Louisiana authorities served the sentences and condemned the men to decades of solitary under racially and politically motivated circumstances.
Albert and Herman were convicted by an all-white jury. The state's evidence consisted only of the testimonies of three inmate witnesses, all of whom received favourable treatment in return for their statements, and whose trial testimonies were different from statements given just after the murder. There was no physical evidence linking the men to the murder; in fact, the only physical evidence presented at the trial – a crime scene fingerprint – exculpated Albert and Herman.
Albert Woodfox was freed in 2016 after a long campaign for his release – by the Angola 3 campaign, Amnesty and many other rights groups. His conviction had already been overturned three times, though he had been kept in Angola through the tenacity of state officials determined to keep him in solitary. After 44 years in isolation, Albert is the longest-serving solitary prisoner in the US, and one of the longest in the world.
Robert King walked out of Angola a free man in 2001 after his conviction was overturned. He'd spent 29 years unjustly in solitary confinement.
Herman Wallace was freed in October 2013 when his conviction was overturned, four decades after he was sent to solitary confinement. Herman was terminally ill, and died just two days later.
Longest-serving solitary prisoner in the US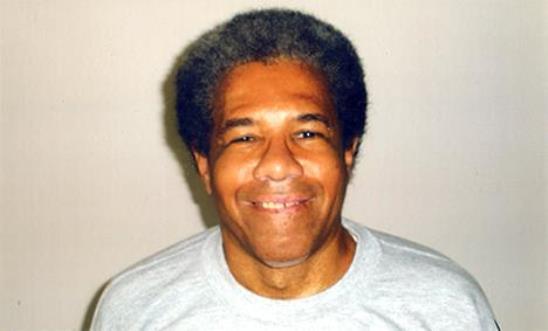 Louisiana authorities had no legitimate reason to keep Albert in solitary as long as they did: his prison records were exemplary throughout and clearly stated that he didn't pose a threat to himself or others.
Yet, for over four decades, state authorities kept Albert in a cell measuring 6x9 feet, or 2x3 metres, for 23 hours a day. He was allowed one hour of exercise a day in a yard – but this was on his own, and he remained shackled and inside a cage.
The UN Special Rapporteur on torture called on US authorities to release Albert from solitary confinement. For the 44 years that he was in solitary, Albert was denied any opportunity to take part in rehabilitation programmes or meaningful social contact by prison authorities.  
Albert's long campaign for justice
Albert's conviction for the murder of Brent Miller was overturned three times during his time in solitary - most recently, in 2013. Each time his case had been overturned, Louisiana officials had appealed the ruling, and then retried Albert for the murder.
Albert had been facing the prospect of a fourth trial (and was kept in solitary in the meantime) right up until his release in February 2016.