Albert Woodfox freed after 43 years in solitary confinement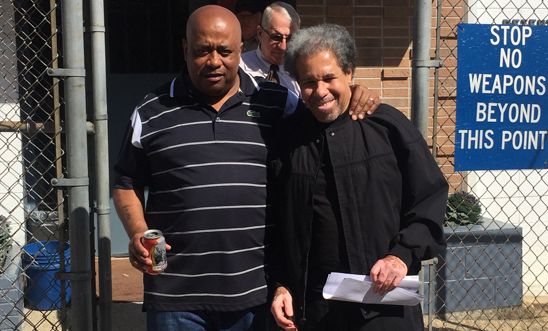 Albert Woodfox leaves the West Feliciana Detention Centre with his brother, Michael Mable (left), on 19 February 2016 © Billy Southern (Attorney for Albert Woodfox)
He had been the longest-serving isolated prisoner in the US, kept almost continuously in a tiny cell for an astonishing 43 years by authorities in the state of Louisiana. On Friday 19 February, Albert Woodfox was suddenly released.
Albert had entered solitary confinement aged just 26 and now, as a 69-year-old man, he was allowed to leave isolation and prison altogether. Justice is long overdue but it has finally been served.
'Although I was looking forward to proving my innocence at a new trial, concerns about my health and my age have caused me to resolve this case now and obtain my release with this no-contest plea to lesser charges. I hope the events of today will bring closure to many.'
Albert Woodfox, on his release on 19 February 2016
Longest-serving solitary prisoner in the US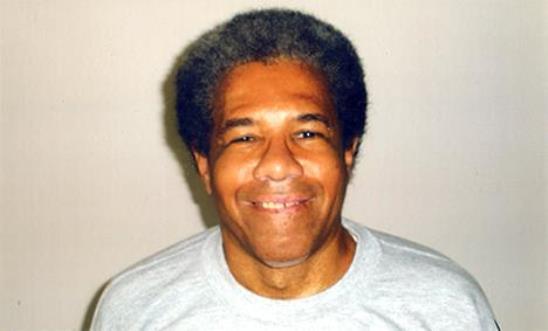 'Solitary confinement is the most torturous experience a human being can be put through in prison. It's punishment without ending.'
Albert's first interview as a free man, with The Guardian's Ed Pilkington
Albert was first put in solitary confinement back in 1974 for the murder of prison guard Brent Miller at the notorious Louisiana State Penitentiary – known as 'Angola', for the slave plantation that used to exist on the same grounds.
Louisiana authorities had no legitimate reason to keep Albert in solitary as long as they did: his prison records were exemplary throughout and clearly stated that he didn't pose a threat to himself or others.
Yet, for over four decades, state authorities kept Albert in a cell measuring 6x9 feet, or 2x3 metres, for 23 hours a day. He was allowed one hour of exercise a day in a yard – but this was on his own, and he remained shackled. Last year, his exercise time – the only time outside of that cell – was reduced to just three hours a week.
'I do not have the words to convey the years of mental, emotional and physical torture I have endured.
I am not sure what damage has been done to me, but I do know that the feeling of pain allows me to know that I am alive. If I dwelled on the pain I have endured and stopped to think about how 40 years locked in a cage 23 hours a day has affected me, it would give insanity the victory it has sought for 40 years.'
Albert Woodfox, 2012
Albert is mentally and physically frail from being kept in conditions described as torture by the UN Special Rapporteur on torture, who called on US authorities to release Albert from solitary confinement.
'This is a sad case… Keeping Albert Woodfox in solitary confinement for more than four decades clearly amounts to torture and it should be lifted immediately. I am deeply concerned about his physical and mental condition.'
Juan Méndez, United Nations Special Rapporteur on torture
For the 43 years that he was in solitary confinement, Albert was denied any opportunity to take part in rehabilitation programmes or meaningful social contact by prison authorities.
Conviction overturned three times
Albert's conviction for the murder of prison guard Brent Miller was overturned for a third time in 2013.
In 1972, Albert and another inmate of Louisiana State Penitentiary, Herman Wallace, were accused of murdering prison guard Brent Wallace. The following year Albert and Herman, both African American men, were found guilty by an all-white jury, in a trial that had numerous flaws.
The state's evidence consisted only of the testimonies of three inmate witnesses, all of whom received favourable treatment in return for their statements, and whose trial testimonies were different from statements given just after the murder. There was no physical evidence linking the men to the murder; in fact, the only physical evidence presented at the trial – a crime scene fingerprint – exculpated Albert and Herman.
Each time his case had been overturned, Louisiana officials had appealed it, and then retried him.
In June 2015 the Fifth Circuit court concluded that Albert should be released immediately and unconditionally, with Louisiana state authorities barred from retrying him. An incredible moment for Albert, and for those who have tirelessly campaigned for his release. His impending freedom was widely reported. Yet Louisiana state officials once again appealed the decision and Albert was kept in solitary.
He had been facing the prospect of a fourth trial (and was kept in solitary in the meantime) right up until his release.
The Angola 3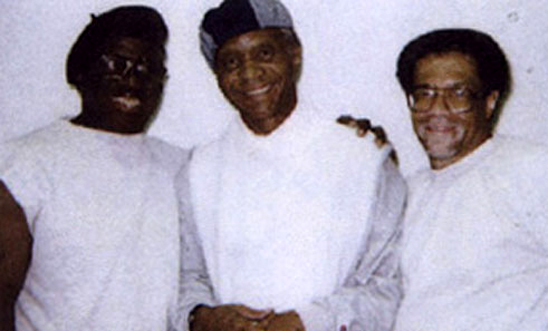 The Angola 3: L-R Herman Wallace, Robert King and Albert Woodfox
Albert Woodfox is the last of the Angola 3 to be released. The group comprised three men placed in isolation in Angola prison in the early 1970s: Albert, Herman Wallace, and Robert King. Albert and Herman were convicted of murdering a prison guard in 1972; Robert, was separately convicted of the murder of another Angola prisoner the following year.
All three men always maintained their innocence of these crimes. Evidence appears to corroborate their claims, and suggest that the Louisiana authorities served the sentences and condemned the men to decades of solitary under racially and politically motivated circumstances.
Robert King walked out of Angola a free man in 2001 after successfully challenging his conviction. He'd spent 29 years unjustly in solitary confinement.
Herman Wallace was freed in October 2013 after his 1974 conviction for the murder of prison officer Brent Miller. He died just two days later.