USA: ruling for 'Angola 3' prisoner Albert Woodfox's release strongly welcomed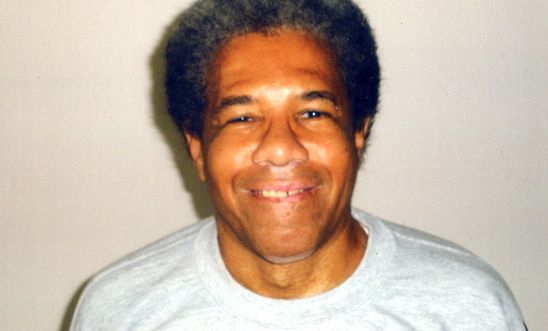 68-year-old Albert Woodfox has spent more than half his life in solitary confinement © www.Angola3.org
'Woodfox has spent 43 years trapped in a legal process riddled with flaws' - Jasmine Heiss
Amnesty International has strongly welcomed a court ruling that a US prisoner held for 43 years - most of it in solitary confinement - should be unconditionally released and that he should not be put on trial for a third time.
Albert Woodfox, 68, has been in jail since 1972, originally for armed robbery and subsequently for the alleged murder of a guard - Brent Miller - at the maximum security Louisiana State Penitentiary also known as "Angola". Along with another Angola prisoner - Robert Herman Wallace - Woodfox was sentenced to life for the guard's murder, though along with Wallace always protested his innocence in respect of Miller's killing. During a long campaign on the men's behalf, the two men - along with a fellow prisoner Robert King - become known as the "Angola 3".
Yesterday a US District Judge, James Brady, called for Woodfox's unconditional release, though Louisiana's attorney general's office has said that prosecutors intend to appeal against the court's ruling. The prospect of a re-trial was rejected by the judge yesterday who noted a number of conditions including "the court's lack of confidence in the State to provide a fair third trial" and "the prejudice done to Woodfox by spending over forty-years in solitary confinement".
The conviction against Woodfox had been overturned three times, the latest in 2013, but he remained in prison after the state of Louisiana appealed the ruling. The judges ruled that he did not receive a fair trial in 1998 because of discrimination in the selection of the grand jury foreperson. Woodfox's co-defendant, Herman Wallace, was released from prison in October 2013 just days before he died of liver cancer. A federal judge overturned his conviction on the basis of the systematic exclusion of women from the grand jury during his 1974 trial. 
Amnesty International USA senior campaigner Jasmine Heiss said:
 

"After four decades in solitary confinement, Judge Brady's decision to grant Albert Woodfox's unconditional release marks a momentous step toward justice. 

 

"The only humane action that the Louisiana authorities can take now is to ensure his immediate release."
Forty years in solitary confinement after flawed trial
Albert Woodfox was convicted, together with Herman Wallace, for the murder of a prison guard in the Louisiana State Penitentiary in 1972. Both men always denied any involvement in the crime and said they were falsely implicated in the murder because of their political activism in prison as members of the Black Panther Party. 
There was no physical evidence linking them to the crime and their convictions relied primarily on the dubious testimony of another prisoner, who received favourable treatment in return for his testimony. The case against them was based on flawed evidence and riddled with procedural errors that have been extensively documented over the years.
Woodfox has spent most of his 43 years in prison confined in a small cell for 23 hours a day, denied access to meaningful social interaction and rehabilitation programmes. The same was true for his co-defendant Herman Wallace