The other side of the barbed wire - five days in Israel and Palestine - Part 2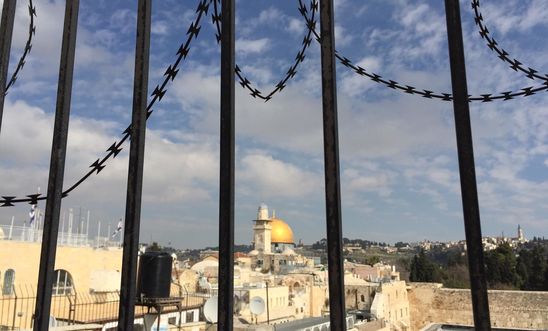 East Jerusalem © Amnesty UK
Day 4 - Tel Aviv (Jaffa)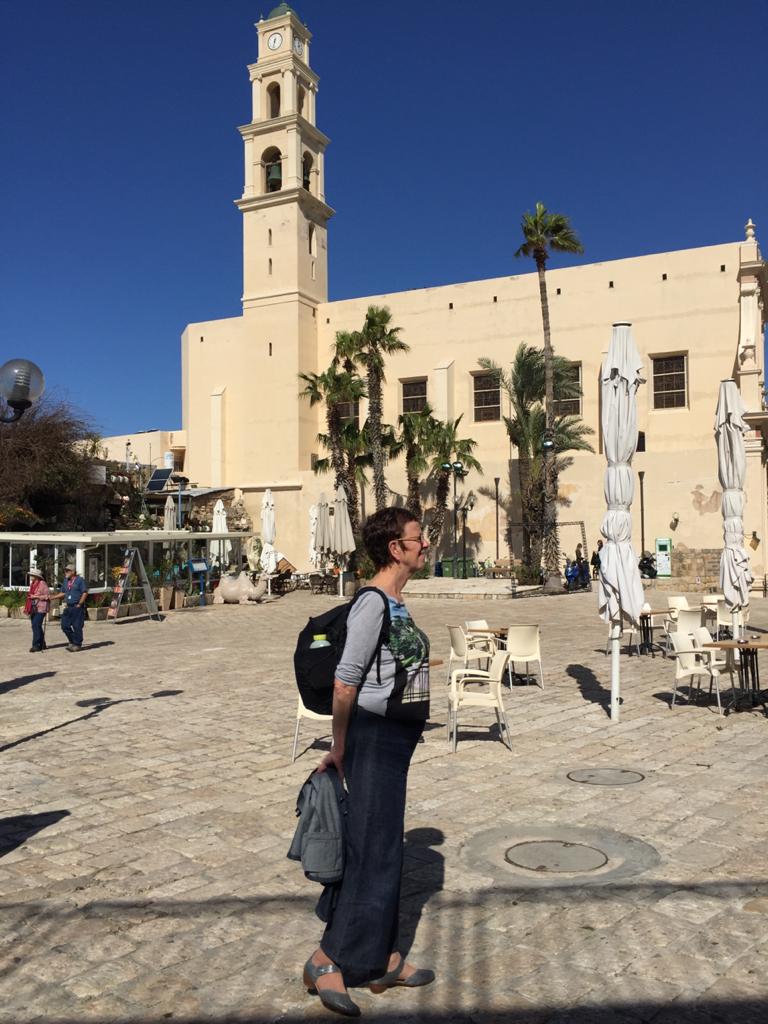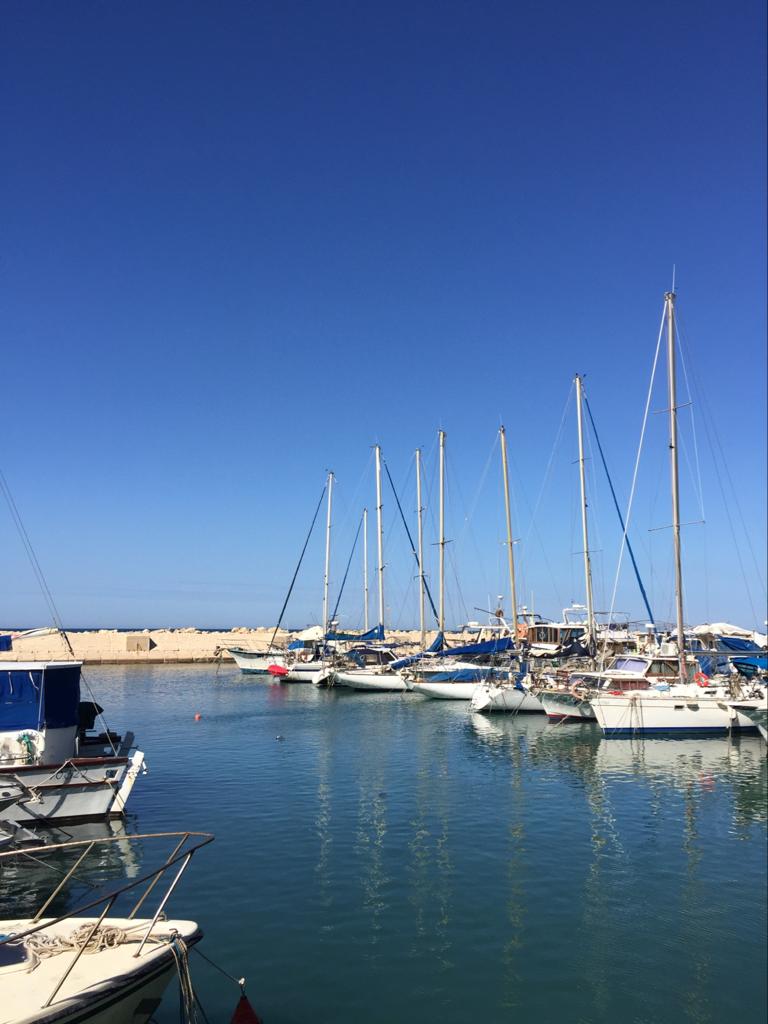 Today we are in Jaffa. It's a beautiful port city with great cafes and restaurants, cool shops and art galleries. But behind this great tourist and hipster spot is a dark past - the erasure of Palestinian history.
It used to be home to an extremely large population of Palestinians but after the Nakba (catastrophe) in 1948, they were expelled. They are now refugees in the occupied Palestinian territories, Egypt, Jordan, Lebanon and are denied their right of return.
There is very little evidence of this dark side to this hip location because every effort has been made to eliminate it. There is pretty much no mention of Palestinian history to be found anywhere.
The very small number of Palestinians that did remain in Jaffa face housing restrictions, threats of eviction and intense discrimination. Palestinians aren't able to buy new property in Jaffa as purchases are approved by a committee which is 50% managed by the Israeli government.
Day 5 - al-'Araqib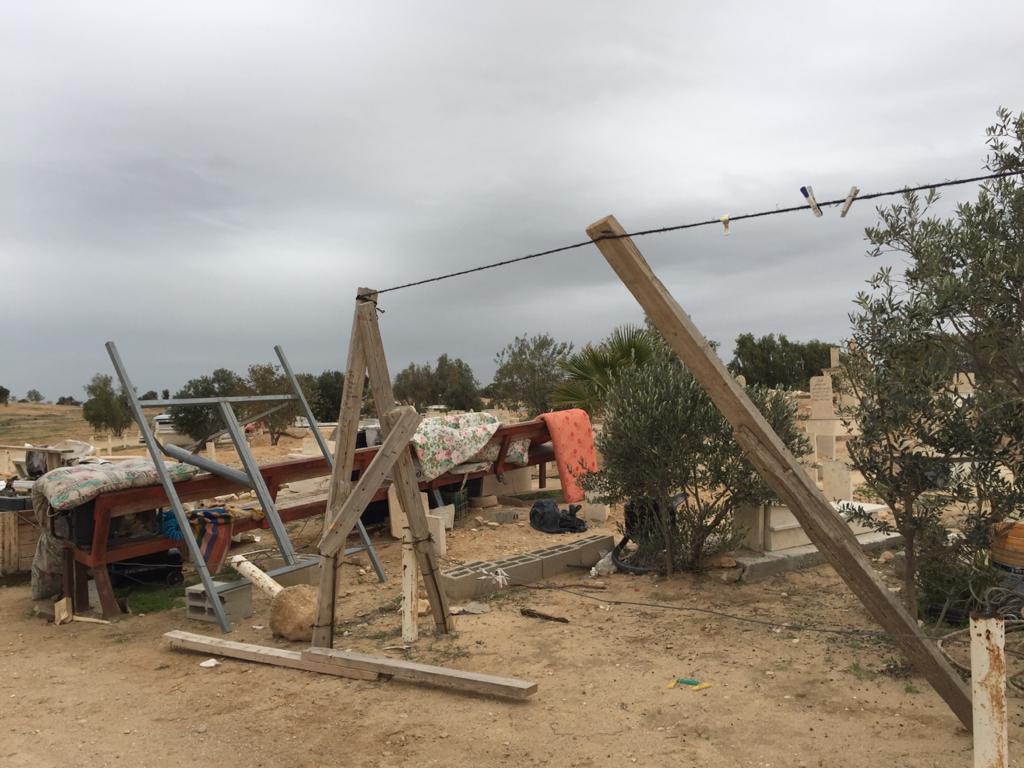 Today we visited al-'Araqib, a Bedouin village in the Naqab/Negev, in southern Israel. Just two days ago it was partially demolished for the 174th time since 2010. About 400 people lived there before then, but today only a few families remain. Despite being citizens of Israel they live in extreme poverty.
The village has no water, no electricity and no school. The community is using solar panels and an old cistern which fills up during the winter but that's not enough. There are no properly functioning toilets and no lights at night.
When the Israeli authorities come to destroy their tents and tin shacks, they also destroy all their belongings inside. Sometimes the residents end up carrying out the demolition themselves, to save the little they have left, which is often just a few mattresses and chairs.
Even their water tanks have been taken away to prevent them from saving up rain water. The community is harassed by the police, discriminated against by the state and its residents are frequently arrested.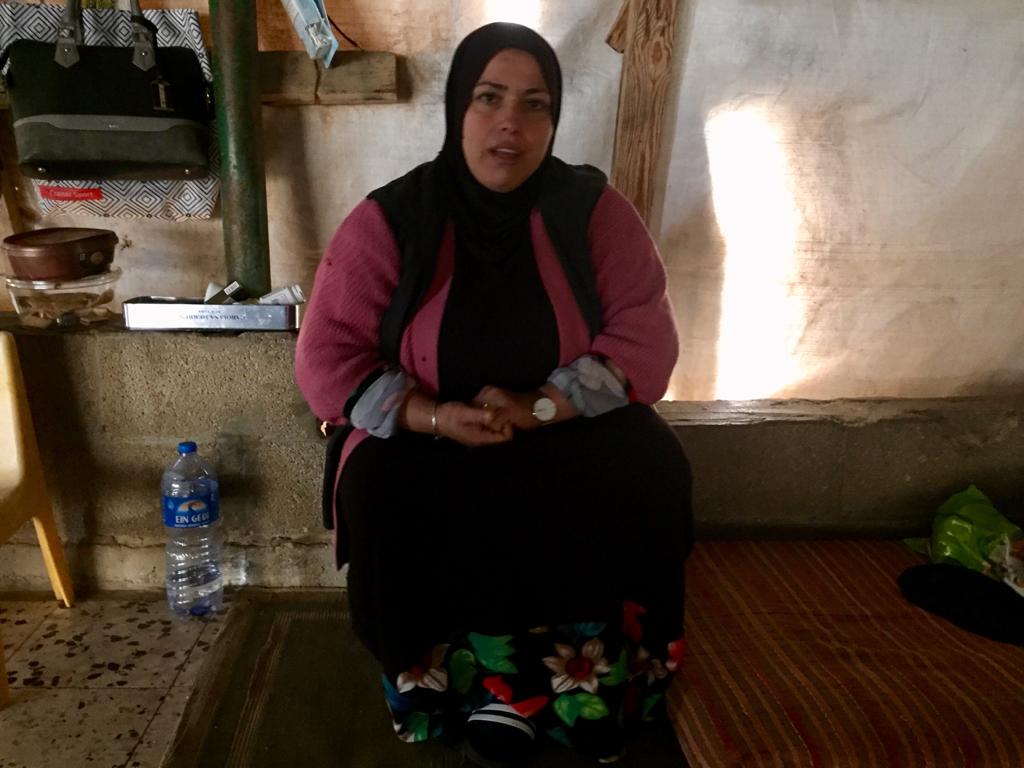 This is Saba. She makes short films about life in al-'Araqib and the frequent house demolitions. Her family is one of the few determined to stay on their land which Israel has declared as belonging to the state even though they have a property deed.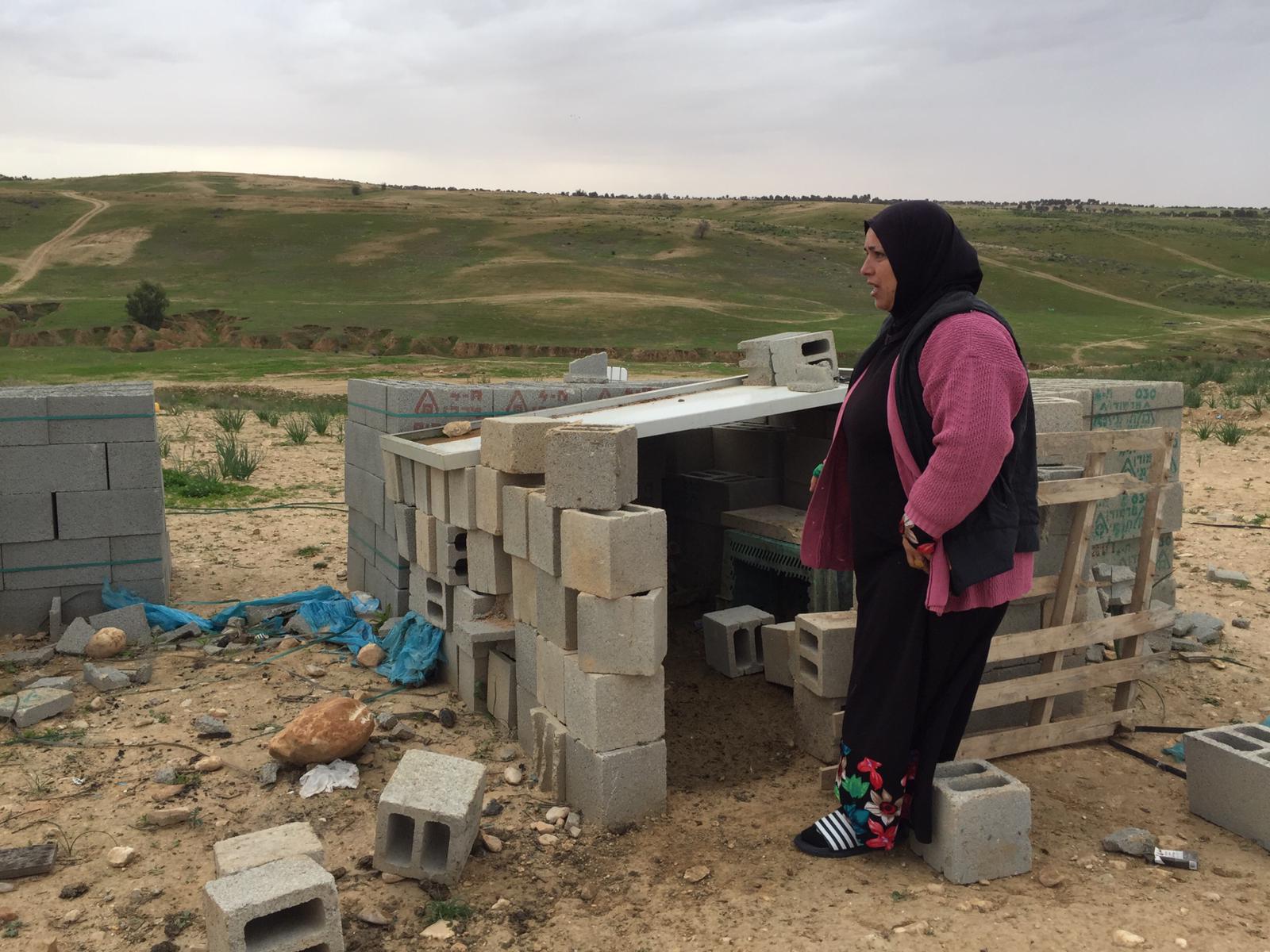 Here Saba was showing us where she kept ducks. Now destroyed by Israeli authorities.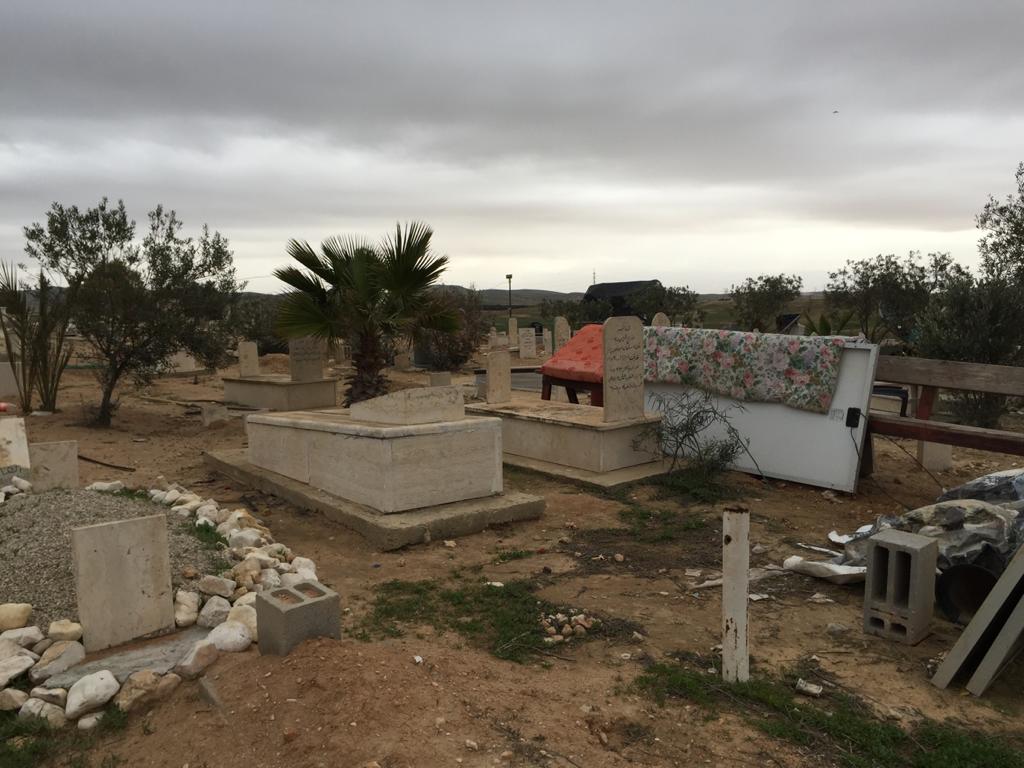 This is al-'Araqib cemetery, built in 1914. During demolitions some Palestinian families leave their belongings there to prevent them being taken during the frequent demolitions carried out by Israeli authorities.
Some final thoughts
Thank you for following our journey through Israel and occupied Palestinian territories. We hope it helps you to understand the plight of the Palestinian people. It isn't just violence and intimidation they face. A complex system of discriminatory laws, unfair permit systems, housing laws and control of movement means Palestinians are being squeezed out of their homes, business, land and even denied basic amenities with impunity to make way for Israel's illegal settlements As the grip tightens, a heavy military presence and surveillance system keeps a watchful eye for any signs of dissent - and the consequences are dire.
Profiting from human suffering
Digital tourism companies like TripAdvisor and Airbnb are making a profit from the suffering of Palestinians by advertising Israeli settlements as holiday destinations. Amongst the activities listed are learning to shoot like a soldier, ride a camel or take a tour of historic sites – all on stolen land!
They are not the only one profiting from human rights. In early Feb 2020, the UN released a database of over a hundred companies with links to Israeli settlements.
Under the UN Guiding Principles on Business and Human Rights, companies are required to "avoid causing or contributing to adverse human rights impacts through their own activities and address such impacts when they occur".
What can you do to help?
Tell TripAdvisor: human rights abuses are not a tourist attraction and to immediately stop listing holiday destinations in Israeli settlements