The other side of the barbed wire - five days in Israel and Palestine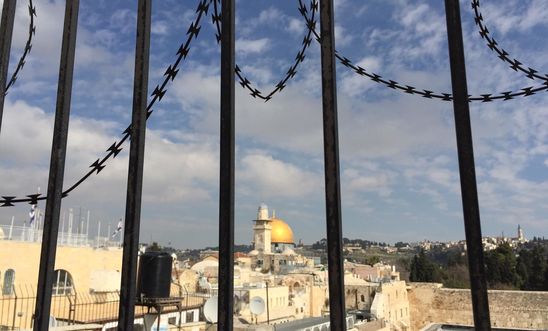 East Jerusalem © Amnesty UK
Our Director and crisis campaigner were in Israel and the occupied Palestinian territory earlier this month. Below are excerpts from their travel diary.
Day 1: East Jerusalem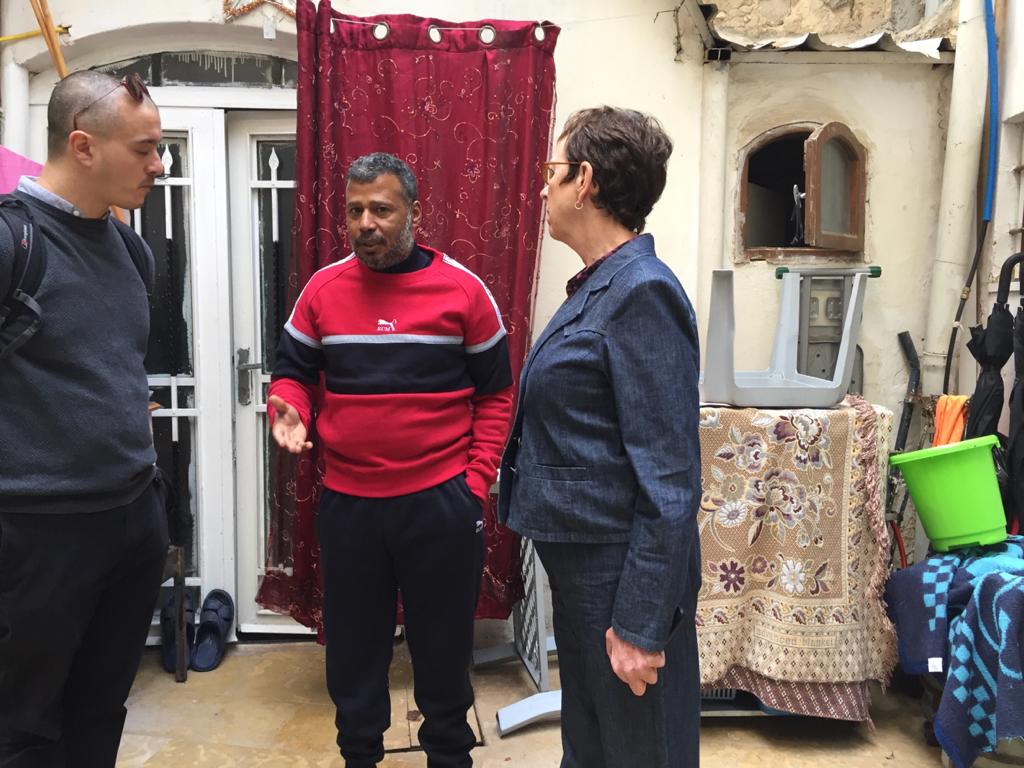 This is Mazen. He lives in East Jerusalem where Palestinians face institutional discrimination and are being systematically squeezed out of their homes and businesses. He told us his teenage daughters are constantly being targeted by settlers while the Israeli police turn a blind eye, even though Mazen can identify the perpetrators.
He never leaves his house uninhabited for fear that settlers invade and move in. He says it's happened to manyof his Palestinian neighbours. They had their property taken away while they were away.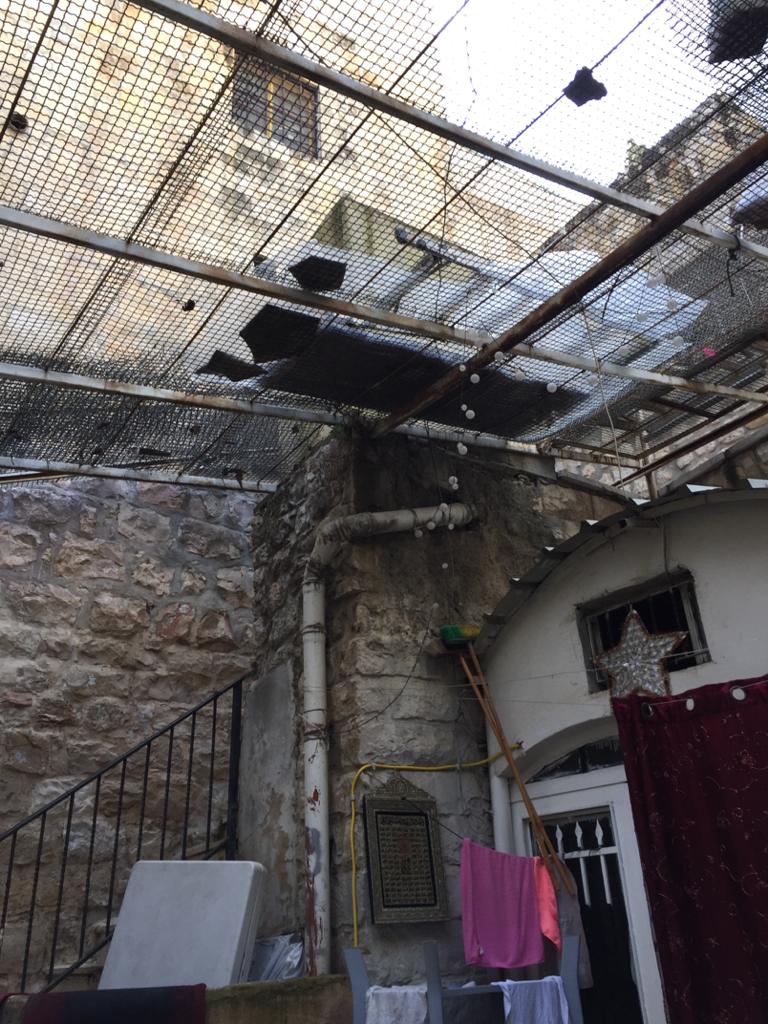 The steel mesh in the photograph was installed to protect them from things being thrown into their home by Israeli settlers.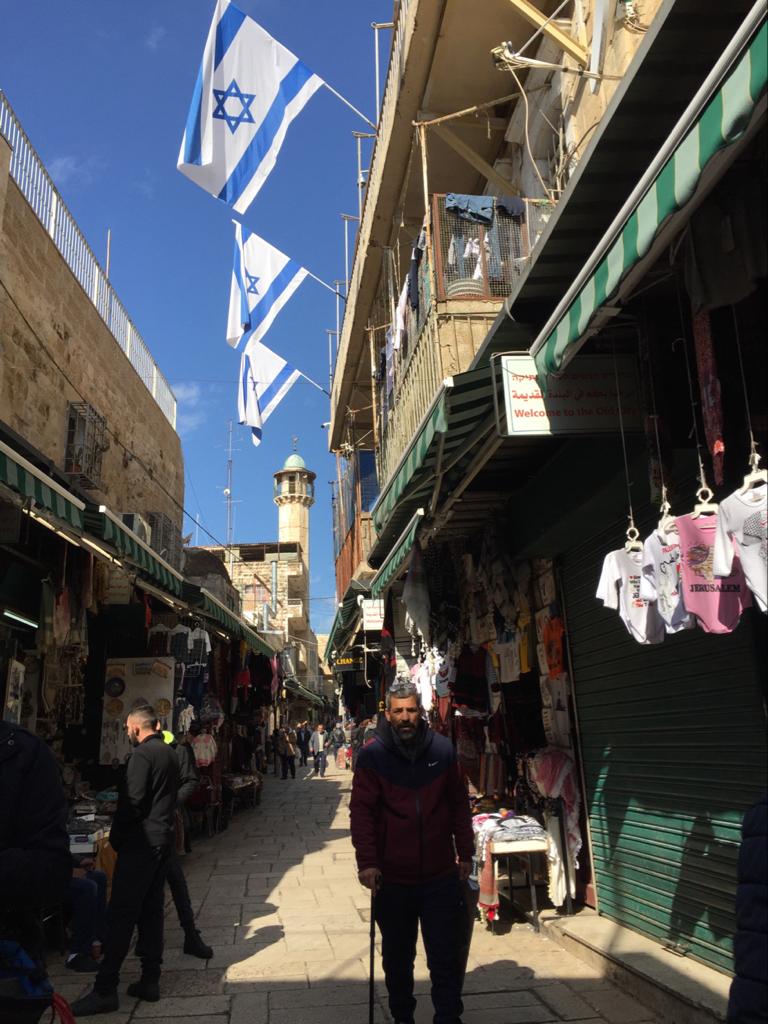 Israeli flags hang above Palestinian shops in occupied East Jerusalem. Shopkeepers are targeted and harassed - their businesses closed down for no good reason.
Complex and discriminatory regulations have been put in place to drive the locals out. It's a more subtle way that Palestinians are being evicted from their land.
Day 2: Hebron
Today we are in Israeli occupied Hebron. This is Shuhada street which was once a busy commercial centre - always lively with shops and cafes belonging to Palestinians. Where once they lived and thrived, now Palestinians aren't even allowed to walk.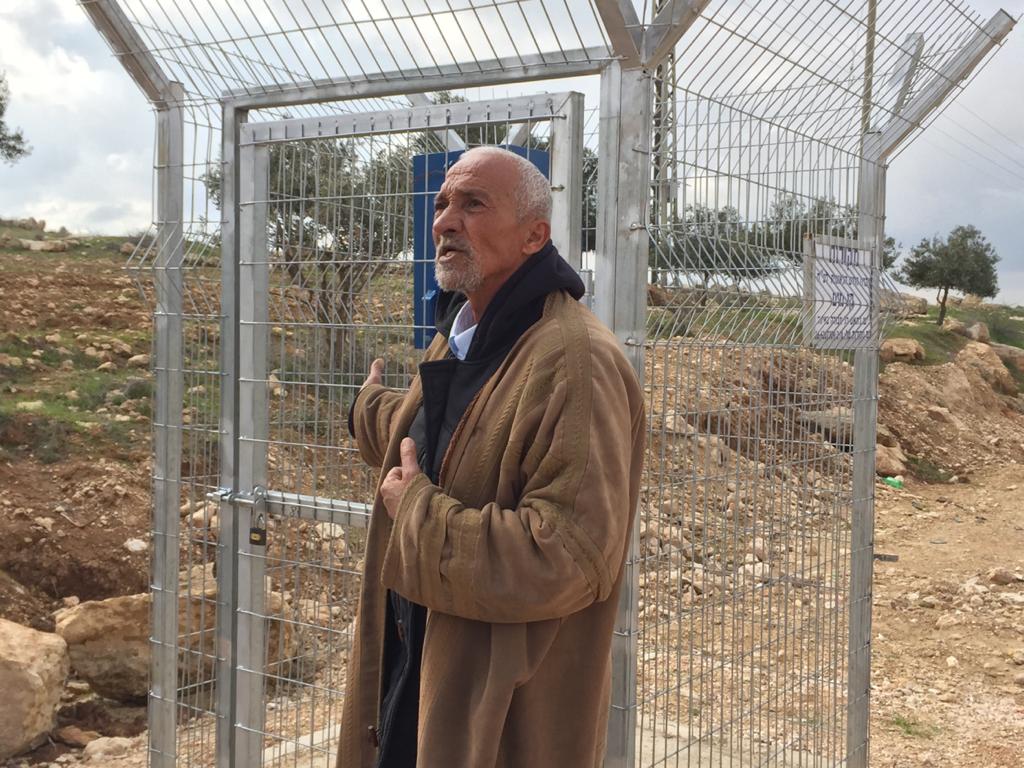 Next we went to Susiya where Palestinians are faced with house demolitions and harassment. This man showed us the water system built on his land that only supplies water to the nearby Israeli settlements.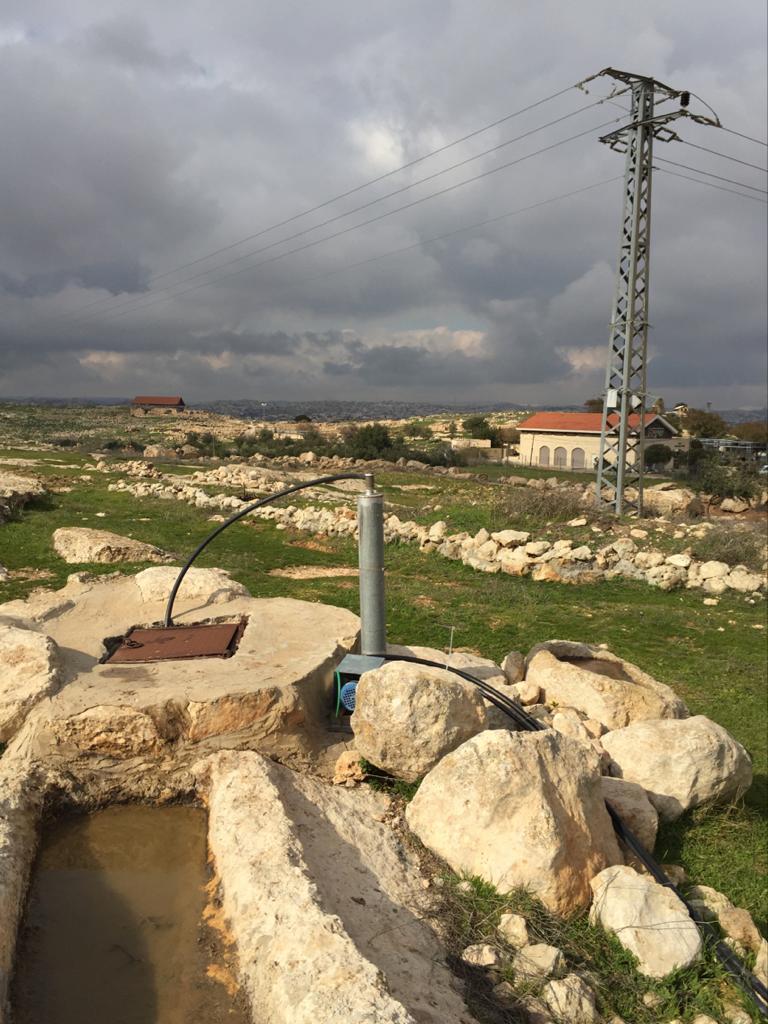 And this is the well that he and Palestinians on the other side of the barbed wire have to make do with for water.

This is Avner, the Executive Director of Breaking the Silence, that campaigns against the Israeli occupation of Palestinian land.
He is a former Israeli soldier.
'I joined Breaking The Silence after serving for 3 years as a paratrooper in the special ops unit. And to be fully honest, the same motivation that I had to join Breaking the Silence, was and is the same motivation that I had for joining the [Israeli] army in the first place. That was to protect my family, my country and the people living in this area.
I think what I understood throughout my service was that a lot of my actions were actually doing the opposite. And not leaving behind me security and protection, but actually leaving behind hatred and fear.
I joined Breaking the Silence first and foremost to take responsibility for the things that I did and to really make sure there won't be another generation of Israelis that go out in the night and barge in to Palestinian homes, wake people up and "make our presence felt" which was basically one of the missions we were ordered to carry out.'
Day 3: Ramallah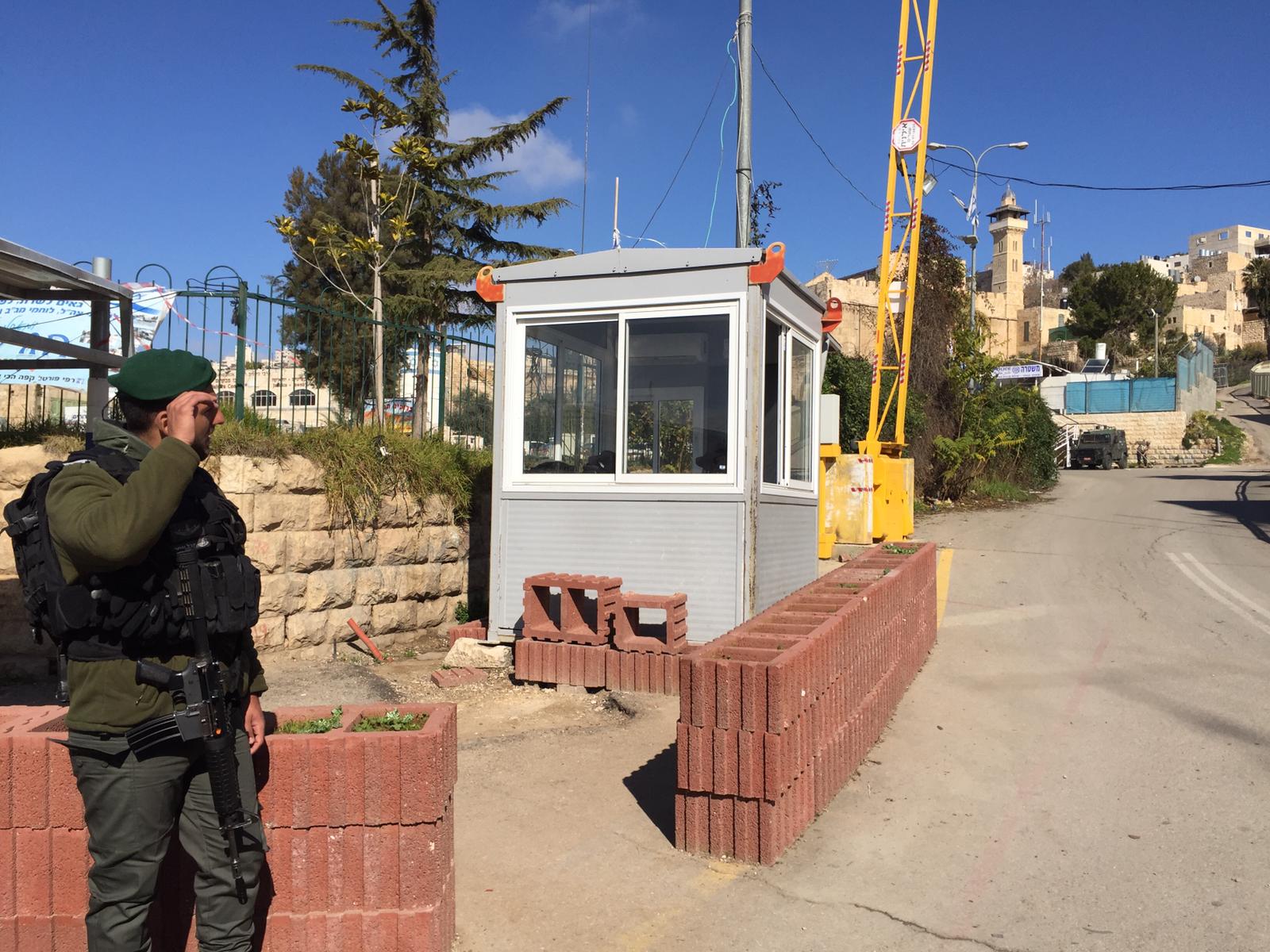 Today we want to talk about control. The control that is wielded over Palestinians by policing their movement. While travelling through Ramallah in the occupied West Bank our passports were checked multiple times at multiple checkpoints. Checkpoints are often understood to be a form of border control, but it must be understood that these checkpoints exist within Palestinian territory to control movement of Palestinians from one point to another.
These checkpoints get extremely crowded with people simply trying to get from home to work - and sometimes, with a grim irony, as cheap labour for Israel's illegal settlements.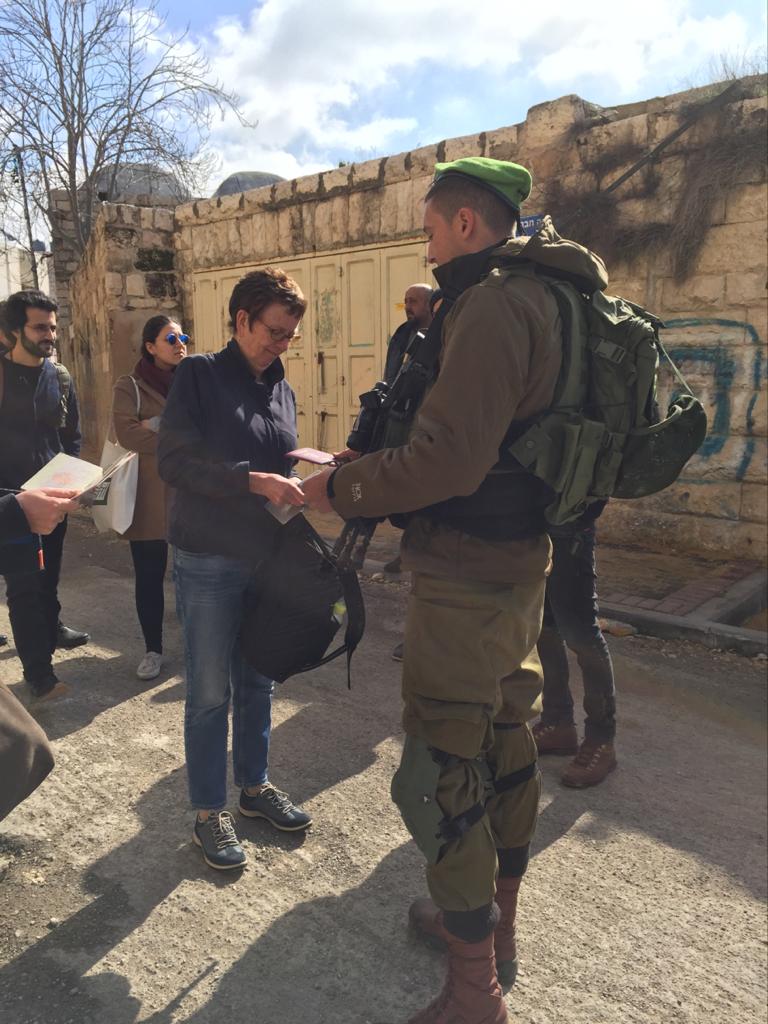 Not only are the checkpoints about movement control but also an intimidation tactic. Our passports were scanned twice for explosives. And this is nothing compared to the extreme & oppressive scrutiny Palestinians go through every day.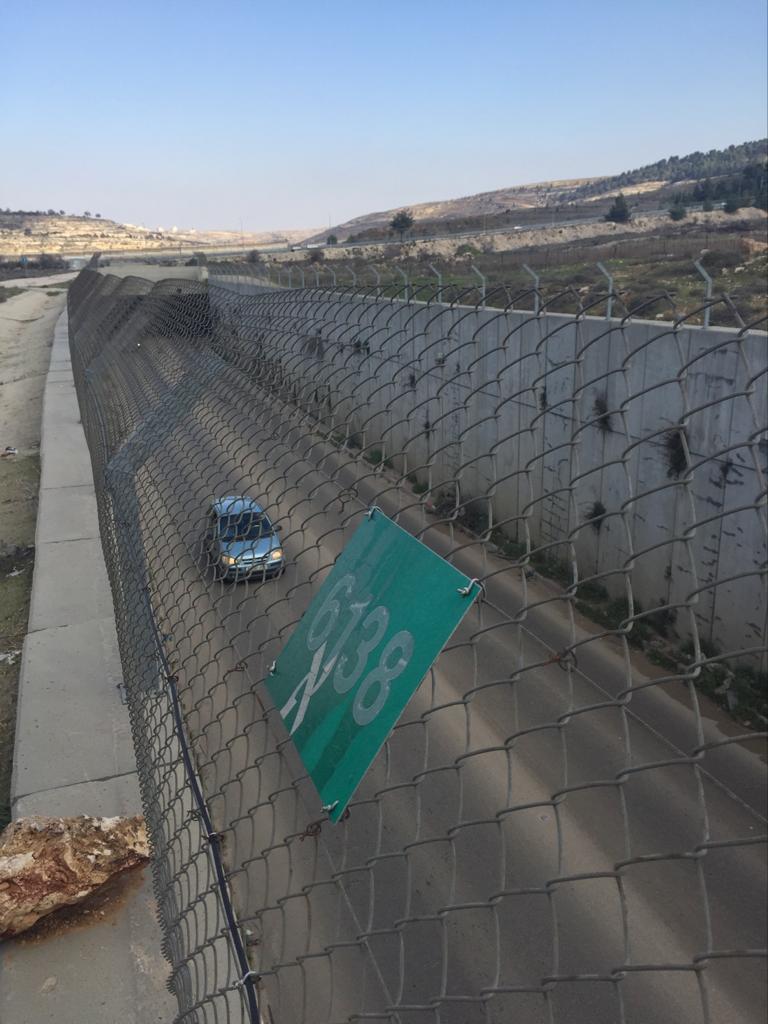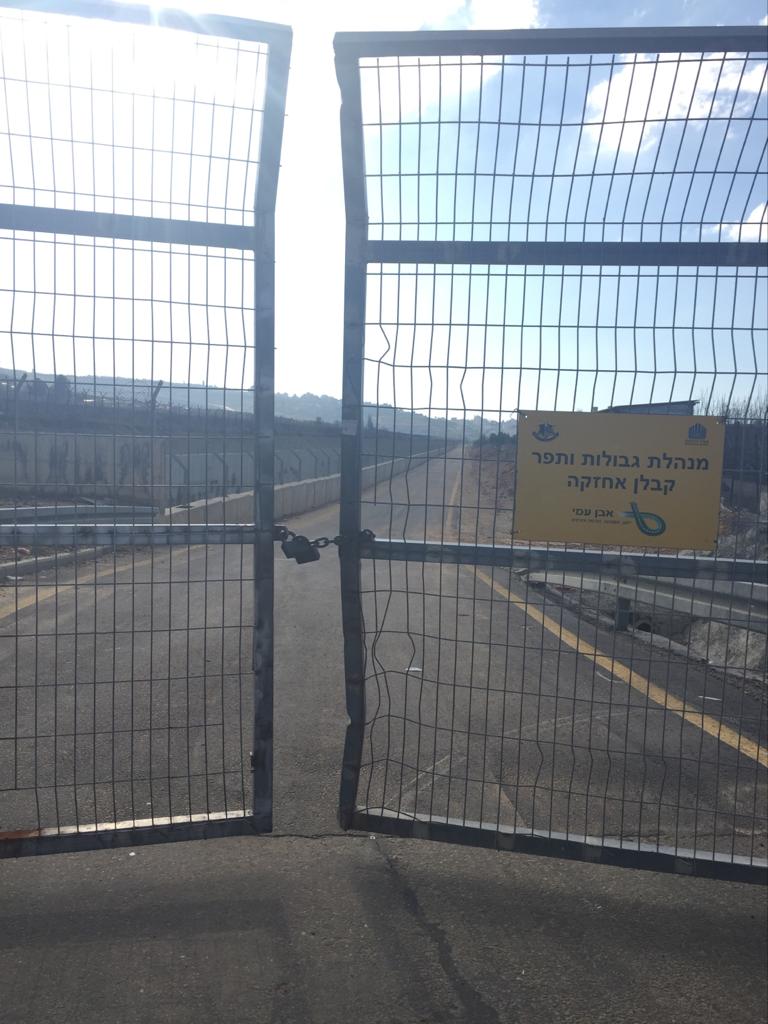 Palestinians are made to use a different road to Israelis. Which can be closed at any time by the Israeli authorities. Within a couple of hours Israel can completely shut down the whole of the occupied West Bank and completely immobilise Palestinians from going to work, going to school or any form of living a normal life.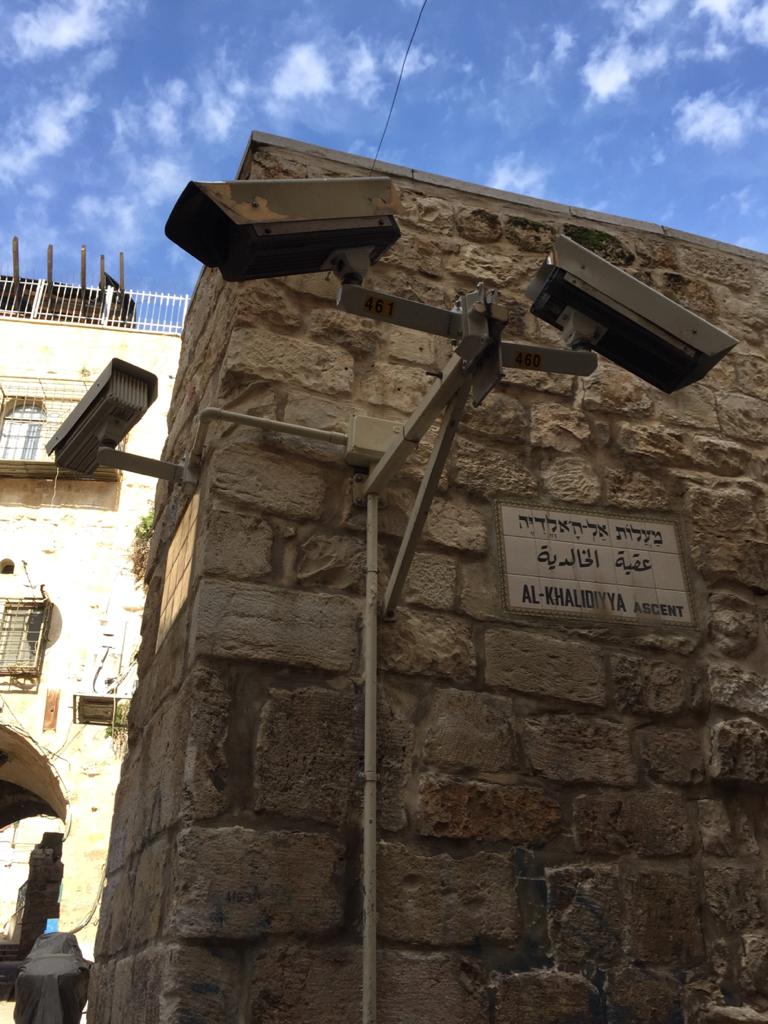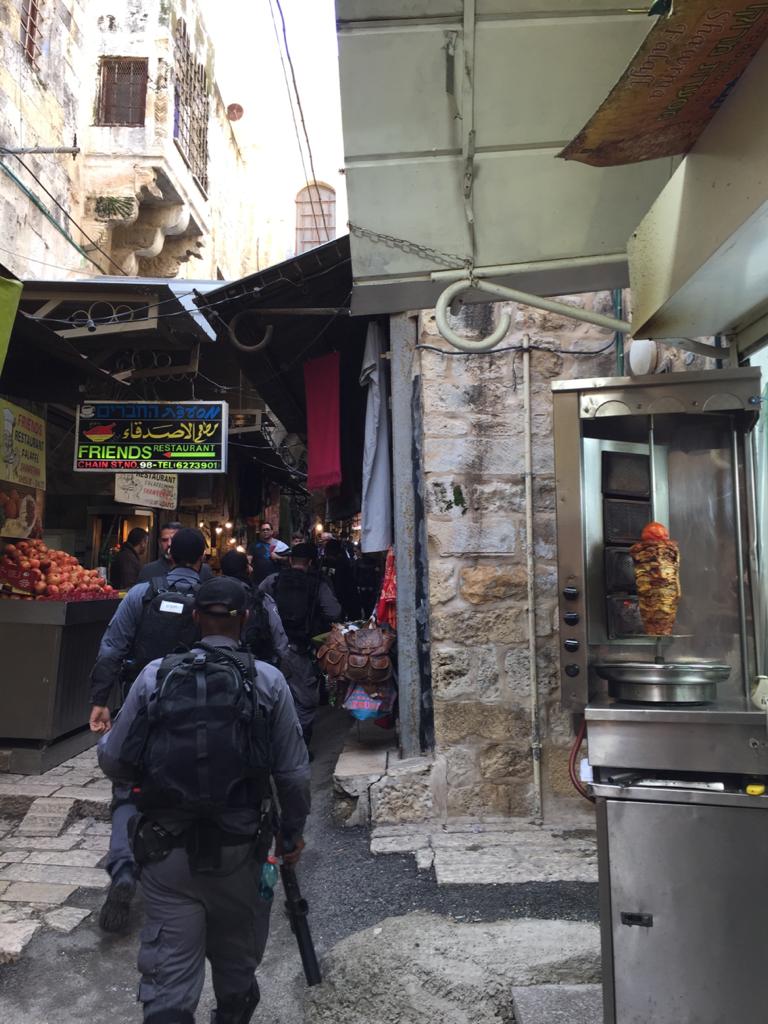 Alongside checkpoints, control is exercised through an extensive and oppressive surveillance system. Thinking back to day 1 in Jerusalem, while wandering amongst the market stalls not only was there a heavy military presence you just had to look up to realise we were being watched via a network of cameras. Our guide called Jerusalem a good practical example of Orwell's 1984.
To be continued...