A few busy months and a film night - join us!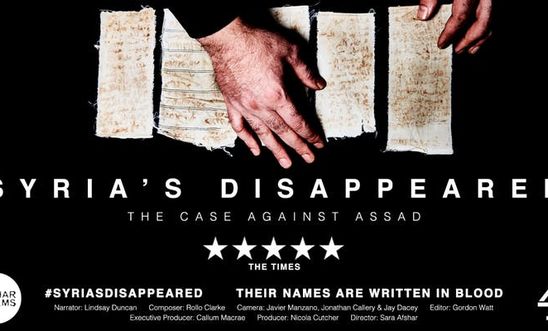 It's been a busy few months here in Croydon! Here's all the latest news and updates!
April:
We held another stall in the central library on 27th April, with cards for two very important cases in Egypt - prisoner of conscience Aser Mohamed and women's rights lawyer Azza Soliman.
Following the AGM in Nottingham, our monthly meeting focused on feeding-back from the weekend. We're now looking forward to the next AGM in June - watch this space! 
May:
We were honoured to welcome Julian and Ann Marcus to host the film "In the Name of Your Daughter" which tells the incredible story of fighting FGM in Tanzania. Finding out more about their work on the ground supporting a shelter for girls affected by/at risk of FGM, we could see it's critical work. Do watch the film and help raise awareness of FGM - a gross violation the rights and women and girls across the globe. 
June:
To mark Refugee Week, we held a stall and used a dinghy in Croydon town centre to replicate the journey of refugees and raise awareness of their struggles. We asked the public to write welcome messages for refugees in the UK and will be presenting these to a local NGO shortly. Overall, it was an insightful and fun day! If you'd like to support refugee rights, you can take action here! 
Keeping busy, for our monthly meeting, we also welcomed Hugh Sandeman from AIUK to talk about his role on the Board, AIUK governance and human rights in Egypt. 
July:
Pride in Croydon! Yes, with July marking Pride month, we once again hit Croydon centre! As well as  spreading Amnesty's message and giving out lots of stickers, balloons and information, 93 cards were signed for the murdered Brazilian activist Mariella Franco, a further 22 cards were signed for Aser Mohamed, 18 letters sent to the Turkish authorities regarding the banning of Pride in various cities and eight letters were signed on two Indian actions. Lots of other actions were taken away and we raised £47.60 in donations!
At the fantastic Croydon Mela on Sunday, we also raised crucial awareness of two Indian cases. Eight cards were signed and many more were taken away!
For our monthly meeting, the theme was poetry and human rights. We welcomed froup member Elizabeth Arif-Fear who read from her anthology "What If It Were You?" and also enjoyed poet Shabibi Shah's reading of her work, reflecting on life in Afghanistan.  
August:
With summer in full swing, we had our annual summer meal - which was a lovely night all round! 
We were also delighted to attend group member Ann Marcus' annual Amnestea. With the pouring rain, guests enjoyed the cheerful cosiness indoors while the hardy few sat outside in the gazebo. We're delighted to announce that a total of £344.00 was raised with £148.00 from the tea and the Bring and Buy bringing in nearly £200! So despite the weather, it was a worthwhile event. It can be done - even if the sun doesn't shine! 
September:
Back in the swing of things as we welcomed in autumn, we held another stall at Heathfield environmental fair. A total of 21 cards were signed for Mariella Franco, alongside 20 cards asking for the abolition of the death penalty in Egypt. An additional 27 letters were also written to the Indian Ambassador for Salima Memcha and others, and we collected £73.09. A great day all round!
October:
JOIN US FOR A FILM NIGHT ON SYRIA! 
For our next meeting on Monday 21st October (2019), we'll be screening the must-see documentary on Syria: Syria's Disappeared: The Case against Assad.
This award-winning documentary by Afshar Films tells the hidden story of tens of thousands of men, women and children disappeared by the regime of President Bashar al Assad into a network of clandestine detention centres.
The film weaves together the powerful personal stories of three Syrians with evidence gathered from regime documentation smuggled out of Syria.
With unprecedented access, the film follows survivors of detention, families of detainees, regime defectors and international war crimes investigators as they fight to bring the perpetrators to justice and desperately campaign for the release of the disappeared.
We'll also be joined by Amnesty UK Country Coordinator for Syria: Richard Kotter, for Q+A session following the film. So, do join us! For more information on how to book, click here. 
If you're interested in getting involved with Amnesty in Croydon, please email Beverley at beverley.foulkes-jones@amnesty.org.uk.
View latest posts