Freedom of Expression Award 2018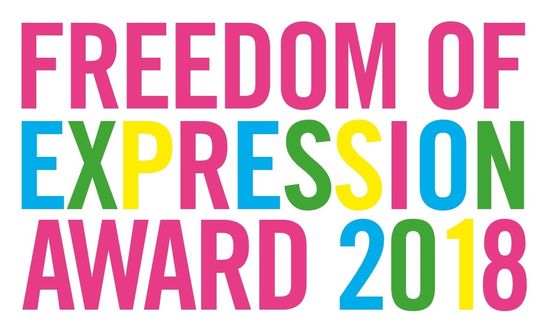 The Freedom of Expression Award honours an Edinburgh Festival Fringe theatre production of excellent artistic merit that builds understanding and raises awareness about human rights in an inspirational way.
This year 40 longlisted productions will be seen by a team of volunteer reviewers and a panel of professional theatre critics.
Our judging panel will then make the final decision as to which shows will be shortlisted.
The 2018 judging panel is made up of: 
Freedom of Expression Award Criteria
To be eligible for consideration for the Amnesty International Freedom of Expression Award, the show must:
Demonstrate that human rights is central to the production

Be listed in the theatre, dance or children's shows section of the 2018 Fringe programme

Have a run of at least 5 days on dates which allow the production to be reviewed before 19 August

Not have been longlisted for the award in previous years

Provide complimentary review tickets for Amnesty International volunteer reviewers and judges
You can download the longlist below. 
For media enquiries, please contact Pauline Kelly pauline.kelly@amnesty.org.uk or 07818 453070
About Amnesty UK Blogs
Our blogs are written by Amnesty International staff, volunteers and other interested individuals, to encourage debate around human rights issues. They do not necessarily represent the views of Amnesty International.
View latest posts