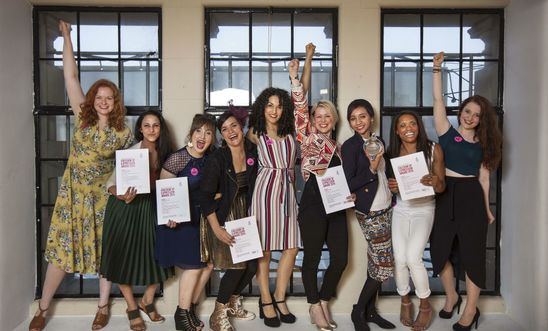 For more than 15 years, our Freedom of Expression Award has honoured an Edinburgh Festival Fringe theatre production of excellent artistic merit that builds understanding and raises awareness about human rights in an inspirational way.
All entries are reviewed by a team of volunteer reviewers and a panel of professional theatre critics.
The 2016 award went to Glasgow Girls (Cora Bisset and David Greig) – an inspiring true story of schoolgirls who launched a campaign to save their friend from deportation. The production went on to tour the UK and visited schools across Scotland. 
Other notable winners include:
2015 – A Girl is a Half Formed Thing: A fearless story of one girl's upbringing in Ireland which explored child abuse and rape. 
2014 – Cockooed. Mark Thomas's show considered tinely issues including the erosion of our right to privacy. 
2013 – Nirbhaya. A searing work based on the horrific gang rape in Delhin in 2012 and testimonies of women shattered by gender based violence.