Six must-reads on human rights in the wake of President Trump
There's no shortage of reading material out there for anyone with an interest in how the 45th President of the United States is faring in his new role.
In just a couple of months, he's pushed through a series of repressive executive orders at breakneck speed - many of which threaten the human rights of millions at home and abroad. Couple that with his dismissal of anything that he doesn't agree with as 'fake news', President Trump's first months on the job have been a whirlwind of controversy and confusion.
Let us guide you through the chaos with some essential reading to stay informed and inspired to fight for human rights in the face of hateful and divisive politics.
Courts across the US ruled against it. Thousands of people around the world took to the streets to protest it. But it seems President Trump still can't admit that his executive order banning people from seven (and then six) Muslim-majority countries and halting the refugee programme is fundamentally discriminatory and immoral. Whilst the courts have managed to keep the order at bay for now, it is vital that we push Congress to stop it for good.
Naureen Shah, our director of National Security and Human rights, explains why this battle isn't over yet.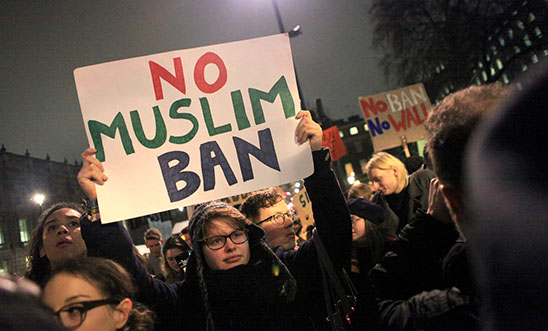 'I sometimes wonder when I'm at a mass march like the Women's March a month ago whether the reason it matters is because some unknown young person is going to find her purpose in life that will only be evident to the rest of us when she changes the world in 20 years, when she becomes a great liberator.'
Dive into Rebecca Solnit's thoughts on how the impact of activism can skip a generation and why it's worth playing the long game, even when you don't see immediate results.
Your social media feed may be filled with outrage and concern, but who's doing the real leg-work and regularly lobbying their representatives about the dangerous policies flowing from the Trump administration? This is a short but fascinating analysis of the gender and age breakdown of who is actually picking up the phone and protesting to those in power.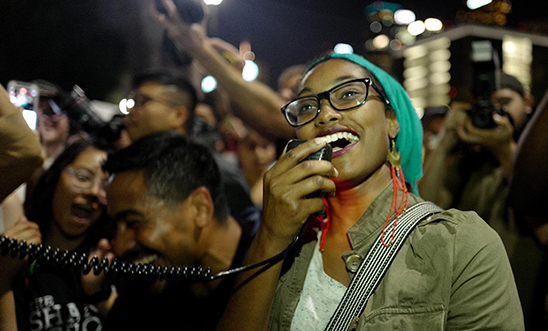 Our Mexico researcher lays bare how the Trump administration is systematically creating the perfect storm for a refugee crisis in Central America. The potential impact is frightening - the immigration measures being introduced now could have truly dire consequences later down the line for thousands of people trying to escape terror and violence.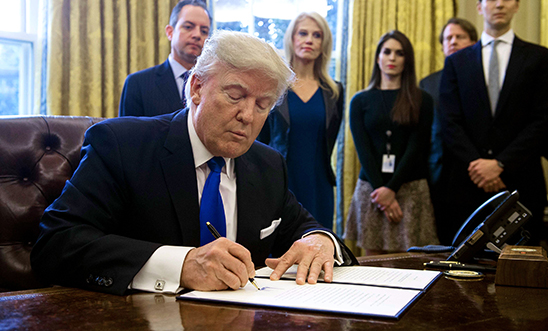 There's no question that we are living in a time of increasing religious intolerance around the world. Salil Shetty, our Secretary-General, takes a global view and explores how an alternative is possible when people aren't afraid to stand against hate.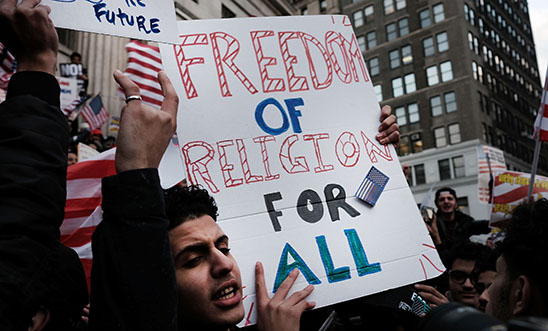 Statistics and facts - elitist, undemocratic and oblivious to human emotion? Or valid, unbiased and holistic? The belief in statistics to accurately represent the world is declining. Shortly before the US presidential election, a study discovered that 68% of Trump supporters distrusted the economic data published by the federal government.
William Davies argues that, in its wake, a new age of big data controlled by private companies is taking over and putting democracy in peril.
About Amnesty UK Blogs
Our blogs are written by Amnesty International staff, volunteers and other interested individuals, to encourage debate around human rights issues. They do not necessarily represent the views of Amnesty International.
View latest posts