Must-watch documentaries for the long weekend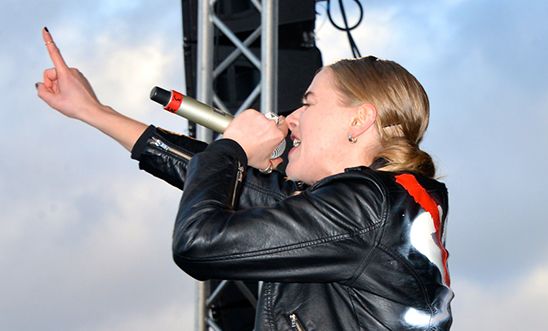 © Frankie Fouganthin
Oscar season is well and truly over. But with the long Easter weekend upon us, here are some films for you to seek out that'll keep you entertained and informed, while making you think about the world we live in.  
Human Flow
'Being a refugee...is the most pervasive kind of cruelty that can be exercised against a human being.' The opening remark of the trailer for Ai Weiwei's new documentary about migrants seeking safety is a poignant reminder of the fact that right now, tens of millions of men, women and children have been displaced from their homes – and that we must do more to help them. Watch the trailer below.
Silvana
Swedish rapper Silvana Imam is the star of this this refreshing documentary that follows the unique artist over three years. The film begins during Sweden's 2014 election in which a nationalist group becomes the country's third biggest party. Against this context, Silvana's mixed Lithuanian and Syrian heritage provides an interesting commentary on Sweden's relationship with race.
At the same time, her budding romance with fellow pop star Beatrice Eli also propels her to icon status within her country's LGBTQ community, creating a compelling insight into the life of one person standing up for the minority communities she counts herself a part of. Check out the trailer now.
Muhi Generally Temporary
This haunting documentary is about a spirited Palestinian boy called Muhi, who has spent eight years of his young life trapped in an Israeli hospital. He crossed from Gaza to Israel with only his doting grandfather to seek medical treatment for a life-threatening immune disorder.
The film presents the Israeli-Palestinian conflict in heartbreakingly human terms as Muhi gets stuck in immigration limbo, and is unable to leave the hospital walls. This beautiful film is not one to be missed, see the trailer below.
Whose Streets?
Whose Streets? takes a look at the uprising that followed the killing of Michael Brown, an unarmed black teenager who was shot dead by police in Ferguson, Missouri in 2014. A community-driven movement developed in the aftermath of Brown's death, and this documentary focuses on seven of its key figures. The film serves as a chilling reminder that for some people in the United States, the battle for the right to life lives on strong.
And while these may not be available right now, here are a few flicks to get excited about later in 2018...
Fahrenheit 11/9
Oscar-winning filmmaker Michael Moore returns with an explosive new documentary about Donald Trump. While the title is reminiscent of Moore's critically-acclaimed Fahrenheit 9/11 from over a decade ago, it is actually a reference to 9 November 2016, the date Trump was declared president of the United States. The film has been shrouded in secrecy with a release date yet to be announced.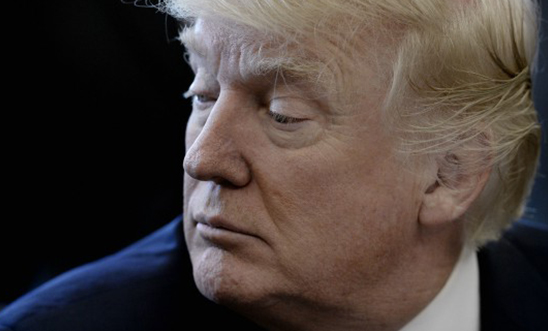 XY Chelsea
We were thrilled when prominent American whistleblower Chelsea Manning walked free from Fort Leavenworth's detention centre last year, so we're keen to see what XY Chelsea has to show about her life and career. The documentary follows the fight to get her out of prison, and her experience as a trans woman, both in and out of jail. Granted unique access to Chelsea herself, filmmaker Tim Travers Hawkins said: 'With Chelsea emerging from confinement, the journey of this film has reached its most historic and exciting moment.'
Chelsea Manning Documentary XY CHELSEA Set for Release in Late 2018 https://t.co/eRQJlqpGOw pic.twitter.com/KTJkHrqVjE

— VIMOOZ (@VIMOOZ) January 7, 2018
Weinstein
Last month, the BBC announced that it had commissioned a 90-minute film about the disgraced producer Harvey Weinstein, and Hollywood's problem with deep-rooted sexism. Led by award-winning director Ursula Macfarlane – whose work includes Charlie Hebdo: Three Days That Shook Paris – the documentary will air on BBC Two later this year and promises to be the 'the definitive documentary on the shocking scandal that launched the #MeToo movement last October.
BBC Orders 'Definitive' Documentary on Harvey Weinstein From Oscar-Winning Producer https://t.co/9QJ2t8SWHg via @variety

— Ursula Macfarlane (@UrsulaFilm) December 19, 2017
About Amnesty UK Blogs
Our blogs are written by Amnesty International staff, volunteers and other interested individuals, to encourage debate around human rights issues. They do not necessarily represent the views of Amnesty International.
View latest posts