Good news! The latest on how you are making a difference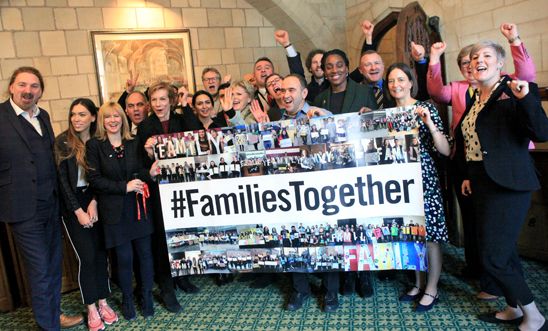 © Marie-Anne Ventoura / Amnesty International UK
By Kate Allen, Director of Amnesty International UK.
In 2018, you are already making a difference. Thank you.
We started the year knowing we face huge challenges and threats to our fundamental human rights. But, there is another side to the story: more than ever, people like you are coming together to protest, to rise up and challenge those in power.
You are showing that together, we can have a real impact. Last weekend, we rallied in solidarity with March for Our Lives to demand common sense gun control in the USA. Earlier this month, you stood up for refugee families and demanded our politicians do the same – and they listened! None of this could have happen without you. 
There is no denying there is still a lot to be done, but I hope you will take a moment to celebrate some of the amazing news we have had over the last few months!
Bringing #FamiliesTogether
People power works! Because of thousands like you, we're closer to bringing more refugee families together. Thanks to months of phone calls, letters, emails, events and MP visits up and down the UK, you made sure over 100 MPs voted for of the Refugee Family Reunion Bill.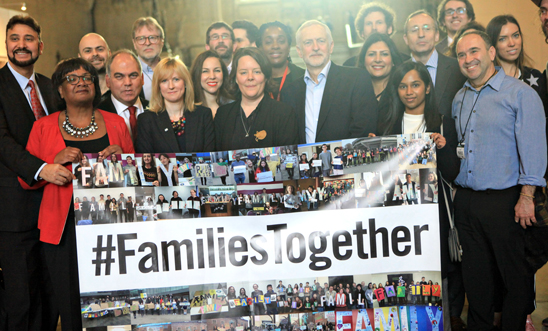 © Marie-Anne Ventoura / Amnesty International UK
Teodora is freed!
After a decade behind bars under El Salvador's total ban on abortion, following a stillbirth, Teodora del Carmen Vásquez has been freed. Thank you to the thousands who spoke out for her – we'll keep fighting for change and the women still jailed under El Salvador's cruel laws.
See how you can take action for more people across the world now.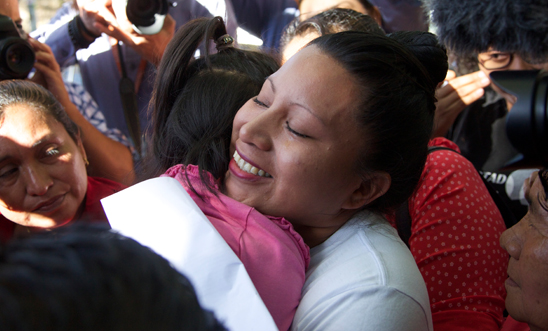 Mother and child in North Korea safe!
Koo Jeong-hwa and her four-year-old son both faced a life term in a prison camp. Thousands of people took action to demand their freedom as part of our Urgent Action and Pocket Protest networks. We recently found out from her husband that both are no longer at risk.
Join our Urgent Action network
Join our Pocket Protest network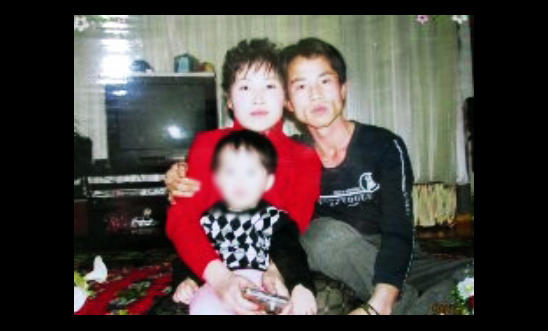 © Private
Celebrating Suffragette Spirit
You helped us put hundreds of inspiring women across the country on the map (literally!) who are doing incredible human rights work. 100 years on from when the right to vote in the UK was given to some women, you proved the Suffragette Spirit is still alive and well.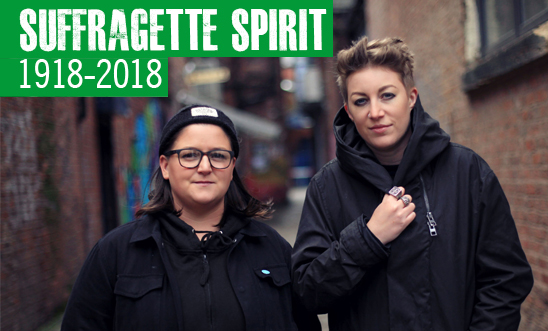 © Nomad Clan
About Amnesty UK Blogs
Our blogs are written by Amnesty International staff, volunteers and other interested individuals, to encourage debate around human rights issues. They do not necessarily represent the views of Amnesty International.
View latest posts