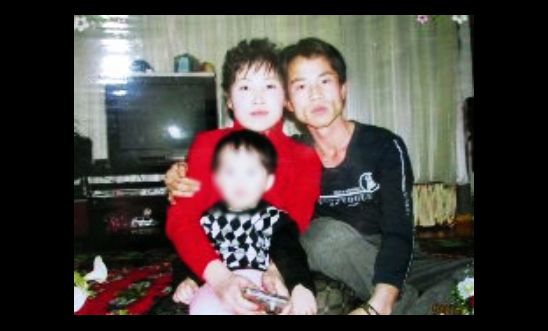 © Private
Koo Jeong-hwa was detained on 3 December 2017 in Hoeryeong, North Korea for leaving the country without legal permits – a crime against the state in North Korea. 
We feared that she would be convicted without a fair trial and given a life sentence at a political prison camp, where she would have been at risk of being subjected to forced labour, torture, and other ill-treatment. Horrifically, her 4-year-old son was also at risk of being sent to the prison camp with her, due to "guilt-by-association".
The Ministry of State Security was expected to make a decision on her sentence in March 2018. We sent out a call to our Urgent Action network and our Pocket Protest SMS network, asking thousands of people to demand freedom of Koo Jeong-hwa and her son.
We've now received great news that she is no longer at risk of being sent to a prison camp, and that their son is free and staying with his grandmother. Her husband, who lives in South Korea, thanked Amnesty International supporters for taking acting action on his family's behalf, and believed that it was helpful.
Want to join the Urgent Action network? Click here to sign up.
Not part of Pocket Protest? Click here to find out how you can join.