Recognition of racism in the UK is growing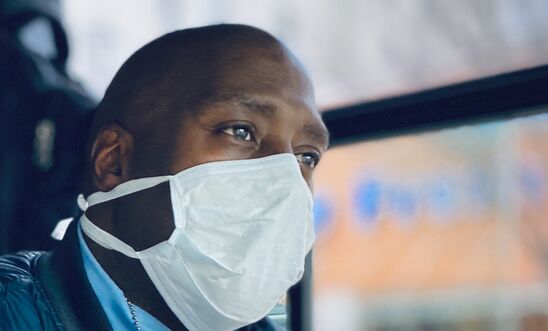 By Steve Valdez-Symonds
Recognition of racism in the UK appears to be growing. Whether that will continue and produce significant change is a critical and as yet unanswerable question.
What is certain is that real and lasting change will depend on how far the reach and impact of racism is recognised throughout society and its various institutions, laws and practices. One consistently overlooked or misunderstood aspect of this directly concerns British nationality law.
Consider the circumstances of Darrell and Darren Roberts, born in the UK and lived here all their lives currently facing the prospect of being expelled from their home country.
Birth in the UK does not in itself mean someone is recognised as a British citizen. On 1 January 1983, through the British Nationality Act 1981, Parliament removed the automatic acquisition of citizenship by being born here. The intention was explained as to ensure that children – born to parents who were visitors – did not acquire the country's citizenship if only living here for a few weeks or months. From that date only people born in the UK to parents who are British citizens or settled are themselves citizens at birth.
However, the intention was equally clear that all people born and raised in this country should be recognised as its citizens. Parliament emphasised that all children growing up in the UK should share in as strong a sense of security as possible and expressly recognised that failing to achieve this would harm both individual children and race relations.
So how is it – decades later – that young black British men like Darrell and Darren can face exile by the Home Office to places they've never been?
Even though automatic acquisition of citizenship merely by birth in the UK ended in 1983, registration as a British citizen remains the right of anyone born in this country and who lives here for their first ten years.
But the Government in 2006 introduced a new law that anyone aged 10 or older should be of good character to register as a citizen. Ministers said this was about people coming to the UK. When this law was passed, the rights of British children – born and raised here – were simply ignored or overlooked.
Changes like this – made in recent years with no or little understanding of citizenship rights and the children affected – are effectively depriving British people of citizenship. This is just what happened decades ago to thousands of black and Asian British people and which led directly to what people today know of as the Windrush scandal.
Yet Ministers and Parliament in 1981 did recognise that injustice and inequality would result from failing to secure rights to British citizenship of Darrell, Darren and thousands of other black British people. It speaks volumes that decades later this is so readily overlooked or dismissed by so many.
As their story highlights, these rights are even missed or misunderstood by the state when it has formally taken responsibility for a child. While it is widely recognised that children in care suffer several disadvantages, for all too many of these children those disadvantages are seriously exacerbated by failures to register their citizenship.
Given citizenship rights of people who have been born here and lived all their lives here are often given so little respect or recognition, it is perhaps unsurprising that so many children brought to this country at a young age have their citizenship rights overlooked too.
Osime Brown is another young black British man facing exile from the UK to a place he doesn't know. Tragically, Osime –brought to the UK when only four – lost his right to register because it was not exercised before he turned 18.
There is much that is wrong with the UK's deportation and wider immigration system. But there is nothing that so unambiguously exposes the injustice and racism within it as the various ways by which rights to British citizenship have been undermined and impeded in order to unleash its powers of detention and exile against British people – including by introducing a good character requirement to register those rights.
However, unless all British people are willing – and presumably they are not – to be treated as migrants in their home country and at risk of exile following any criminal sentence, it is manifestly indefensible that some British people should be. And it is self-evidently racist that among those British people who are so treated are a disproportionately large number of black British people.
About Amnesty UK Blogs
Our blogs are written by Amnesty International staff, volunteers and other interested individuals, to encourage debate around human rights issues. They do not necessarily represent the views of Amnesty International.
View latest posts