Home Office: Stop blocking children's rights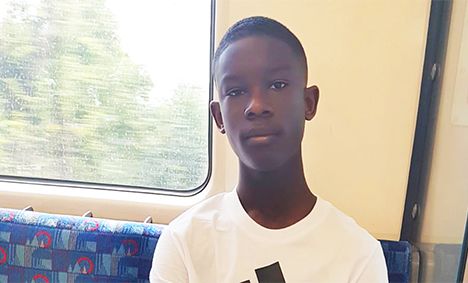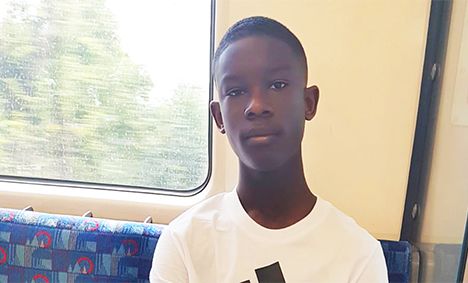 Daniel has a right to apply for citizenship - but only if he pays the Home Office £1,012.
If he can't, he may not be able to work, study or even get hospital treatment.
There are thousands like Daniel being priced out of their rights. But now, two young people are fighting back - in court.
Stand with them - tell the Home Office: children's rights are not for sale.
Home Office: Stop blocking children's rights
Rights for sale
Right to register
The British Nationality Act 1981 ensures that those children that grow up here (either UK-born or not) have rights to register as British citizens. The Home Office fee is currently hindering these rights.
In 2007, the Home Office began charging more than the administrative cost for registration. Only £372 of the current fee represents the administrative cost. The remaining £640 is profit over and above that cost.
Legal challenge
Even after a review earlier this year, the Home Office chose to maintain the fee for British citizenship at £1,012. So now, on 26-28 November 2019, two children supported by the Project for the Registration of Children as British Citizens (PRCBC), will challenge the Home Office in the High Court
Both were born in the UK and have lived here all their lives here. As with thousands like them, their right to register as British was granted by Parliament, and was never intended to be blocked or exploited by a Home Office fee.
**UPDATE**
On 19 Dec 2019, London's High Court ruled that the £1,012 fee is unlawful and required the Home Office to reconsider the fee and ensure that children's best interests are taken fully into account in doing so. Now they must ensure they comply by meeting our demands below.
Just as British as you
Daniel is one such person. He came to this country with his mother when he was three years old. The UK is the only place he has ever known, and he feels no less British than any of his other friends. But, like thousands of other children in the UK, he is being priced out of his rights by the Home Office.
'I didn't even know I wasn't British until my mother had to explain to me why I couldn't go on the same school trips as my classmates. I didn't understand at first and I didn't think it was fair that I was left out. When my mother told me I wasn't British, I felt sad.' Daniel
Daniel wants to go to Wellbeck [College] so he can join the army, but unless he can register his citizenship his dream will never become reality - all because he can't afford to pay the registration fee.
'My mother saved what she could but sometimes she didn't eat properly so she could do this. At the time we had some support from the council but my mother was not then permitted to work except unpaid as a volunteer with a charity. It has been really difficult for my mother.'
Daniel
The previous Home Secretary, Sajid Javid himself has admitted this is a "huge amount of money". It excludes many children from British citizenship.
Another Windrush generation
This sort of exclusionary policy jeopardizes a child's start in life and also undermines their future - their children won't be recognised as British either. These children don't know they're not British, and are in danger of facing the same injustices and marginalisation as those who came to be known as the Windrush generation.
They too face being refused access to healthcare, employment, education, social assistance and housing. Worse still, they face being detained, removed from or even excluded from the country altogether. The psychological implications of suddenly having to question your identity because you no longer feel accepted in the country you consider home, are huge.
What we're calling for
Children's rights are not for the Home Office to block because of money. We need your help to tell them: no child should be prevented from securing their British citizenship. They must immediately act on the following:
Remove any element of the registration fee over and above the actual cost of administration
Exempt the entire fee in the case of children in local authority care
Introduce a waiver of the fee in the case of any child who is unable to afford the administrative cost of registration
This campaign is being led by the Amnesty UK Children's Human Rights Network