Azerbaijan: Freedom for those targeted in LGBTI crackdown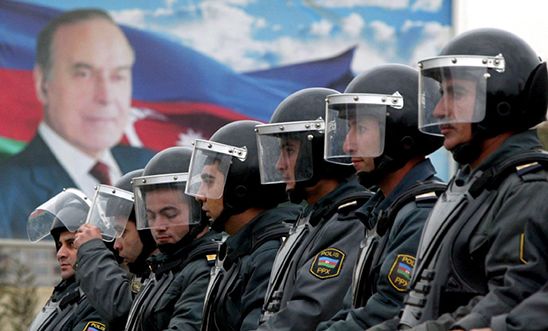 On 22 September 2017, more than 100 people suspected of being gay, lesbian, bisexual or trans were rounded up by Azerbaijani police in Baku in a deliberate attempt to intimidate.
Many reported being beaten, verbally abused and subjected to forced medical examinations while in custody. Trans women were forced to have their heads shaved. All were denied access to a lawyer of their own choosing.
A representative of the Azerbaijani Ministry of Internal Affairs claimed the police approached only LGBTI people who made no attempt to conceal their sexual orientation or gender identity in public, adding that many of those detained tested positive for HIV and other sexually transmitted diseases, making them dangerous for the health of the people around them.
It's clear these raids are a deliberate attempt by the authorities to intimidate LGBTI people in Azerbaijan.
Support for LGBTI rights in Azerbaijan
After much international condemnation, all those detained were released on 2 October.
Thank you to everyone who took action and raised awareness of the situation. We'll continue monitor it closely and urge the authorities to thoroughly investigate the raids and all allegations of torture of people while in custody.
LGBTI persecution in Azerbaijan
Consensual sex between adult men was decriminalised in Azerbaijan in 2000. However strong negative attitudes towards LGBTI people are still common.
As a result of the general crackdown on civil society and societal homophobia and transphobia, Azerbaijan lacks a visible LGBTI movement.
In recent years, we've documented an increase in cases of harassment and intimidation of prominent human rights activists by the Azerbaijani authorities. Many have been arrested just for doing their jobs, leaving very little room to breathe for civil society in Azerbaijan.
Join the LGBTI network
We all have the right to be treated as equals, regardless of our gender identity or sexuality. Want to help make this a reality?
Sign up to the LGBTI network and follow us on Twitter to find out when there's an LGBTI case that needs your help.