Join the Amnesty UK Rainbow Network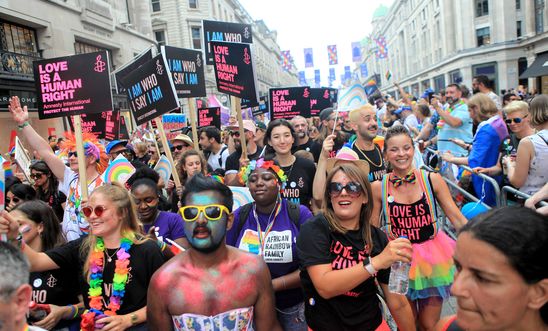 From the UK to Uganda, we're taking action to challenge discrimination targeted at people for their sexual orientation or gender identity. If you want to step up and speak out against the hate, our Rainbow network is the place for you.
We're a group of activists based all over the UK who organise and attend events like Pride, talks and film screenings, and campaign for equal access to all human rights for people of any sexuality or gender identity.
Join our network and we'll keep you in the loop about campaigns and events.
Form above not displaying? Try this alternative link