Help Protect the Protest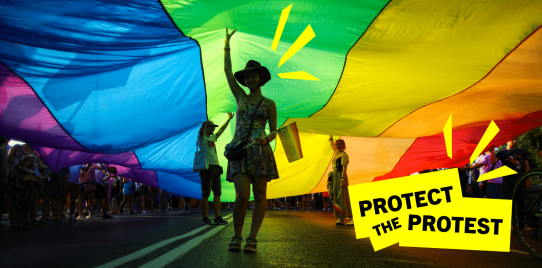 Right now, our right to protest is under attack in the UK and around the world.
Read more
Protest is a human right because it allows people to stand up for what they believe in. Throughout history, protest has been a powerful way to achieve change.
This precious right is under attack and deserves to be protected from people in power who fear change and don't want to be held to account.
Together, we can keep this fundamental freedom safe. Sign up to be the first to hear all about our new campaign, Protect the Protest, and ways you can get involved - including a free online course.