UK: Dark day for civil liberties as 'deeply-authoritarian' Policing Bill passed by Lords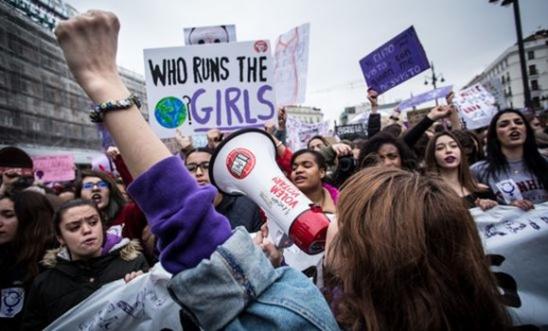 Responding to the passing of the Police, Crime, Sentencing and Courts Bill, Sacha Deshmukh, Amnesty International UK's CEO, said:
"This is dark day for civil liberties in the UK. This deeply-authoritarian Bill places profound and significant restrictions on the basic right to peacefully protest and will have a severely detrimental impact on the ability of ordinary people to make their concerns heard.

"Protest is a cherished part of British history - from the anti-slavery movement, to the suffragettes and recent anti-war marches and the Policing Bill is in direct conflict with the values of freedom and liberty that this government claims to uphold.

"This Bill also persecutes traveller communities and will further entrench racism and discrimination in British policing through its huge expansion of stop-and-search powers.

"The Policing Bill is part of a hugely worrying and widespread attack on human rights from across Government which will not only see basic rights reduced across the board, but will also strip people of the means to challenge or contest their treatment."
Controversial Bill passes after protracted 'ping-pong' tussle
The controversial Police, Crime, Sentencing and Courts Bill was finally passed last night (26 April) by the House of Lords after a series of votes won by the government.
It marks the end of a tussle, known as parliamentary ping-pong, between the Houses of Commons and Lords over the Bill.
The Bill significantly widens the range of situations in which police officers can place conditions on protests including being able to ban 'noisy protests' one of the many controversial elements of the Bill. In the end, after months of fierce debate and opposition from across Parliament and the public, Peers rejected moves to strip the controversial curbs from the legislation.
Previous amendments were also defeated by the government including efforts to remove discrimination against travellers and measures which will compound racism in policing and disproportionately impact marginalised groups.
The government agreed a requirement for the Home Secretary to conduct a review of the new powers within two years, though this will not be considered a concession by all those who opposed the Bill, given the deeply concerning powers within it. The Bill is now set to go forward for royal assent.