Urgent: Free trans rights activist Alejandra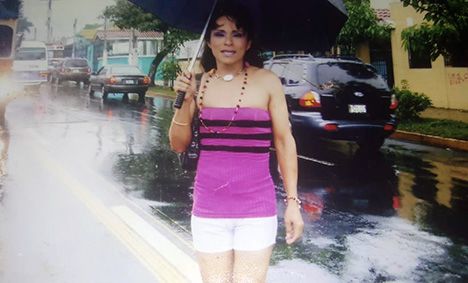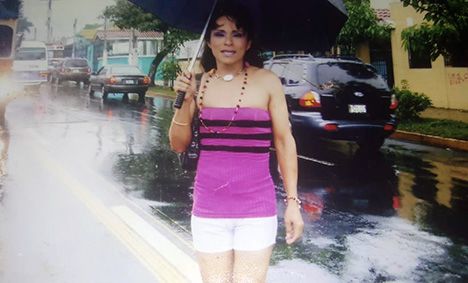 Alejandra is a Salvadoran trans rights activist who could be deported from the US at any moment, putting her in grave danger of transphobic attacks.
In El Salvador she was repeatedly sexually assaulted by gangs and the military, just for being a trans rights activist.

After fleeing, she's now being held at a U.S. Immigration and Customs Enforcement (ICE) correctional centre but after many appeals could be deported at any moment.

Please email ICE now to demand Alejandra's immediate release.
Urgent: Free trans rights activist Alejandra
Alejandra's story
Alejandra has fought for trans rights for more than a decade in El Salvador.
She was forced to flee to the U.S. after repeated attacks, sexual assaults and extortion by both criminal gangs and by the Salvadoran military.
As an older trans woman, and as a fighter for LGBT rights, […] I am a fighter all the way until the last day that I am on this earth. 
Alejandra 
But instead of offering her safety and a chance to rebuild her life, the U.S. government locked her up in a private prison with dreadful health care – which she desperately needs. 
We make requests for medical examinations, and they don't respond or give us an examination for 15 days. 
Alejandra 
All requests denied
Alejandra is now stuck at the Cibola detention centre in New Mexico. Her requests for parole, asylum, and for a stay on her deportation were all denied. She's no longer protected from removal and her status has been changed to 'active removal' - meaning she could be deported at any moment.
If Alejandra is sent to El Salvador, as in other parts of Central America, she is likely to be targeted and in grave danger just because she's a trans woman.
Join us and demand that ICE release her on parole — so she can be reunited with her niece, who is living in the U.S. and has already won her asylum claim.
First I want to go run and hug my niece. We would like to live together. 
Alejandra
Right to asylum
Seeking asylum is a human right. The asylum procedure should be fair and effective, giving people access to the UN Refugee Agency (UNHCR) when they need or request it. Migrants, refugees, and asylum-seekers' rights are protected by international law, no matter how or why they arrive in a country. 
Asylum seekers must be protected at all costs against being deported to the country of origin where they face threats of violence and persecution. While seeking asylum, detention must only be a last resort: those seeking protection should not be held in jail. 
Violence against LGBTI individuals in the Northern Triangle 
The Northern Triangle of Central America (NTCA), which includes Honduras, Guatemala and El Salvador, is one of the most dangerous regions in the world. The terrifying level of violence in this region has led many – including many LGBTI people – to flee, seeking asylum elsewhere.
Transgender women in particular experience frequent death threats from gang members, as well as sexual violence, exploitation and human trafficking. 
They are subject to gender profiling, unwarranted searches, and arbitrary detention by police. They fear reporting violence to authorities because they do not trust the justice system, and are scared that it will lead to further attacks.
Violence against transgender asylum seekers in detention 
Transgender people face increased risk whilst in asylum detention centres.
They face physical, verbal and sexual violence; threats and intimidation; and malicious misgendering. What's more, they often aren't housed in gender-appropriate cells, or subject to solitary cells against their will.