Yulia Tsvetkova released from house arrest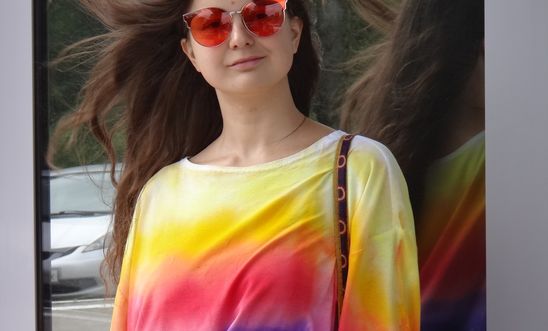 Russian women's and LGBTI rights activist, Yulia Tsvetkova, was released from house arrest on 16 March. While she remains under travel restrictions and continues to face criminal and administrative proceedings for her women and LGBTI rights work, this is a positive development.
Under the court decision of 16 March, she has been released from house arrest and no longer has to be accompanied by a police officer to attend her court hearings. However, she remains under strict travel restrictions. Prior to her release from house arrest, a new investigator was put in charge of her case, finally allowing her to get the dental treatment she had requested, and been denied, several times throughout the course of her house arrest.
Yulia, an artist and activist from Komsomolsk-on-Amur, Russia's Far East region, has been the target of an overtly homophobic campaign since March 2019. In reaction to her public campaigning for women's and LGBTI rights, she has faced harassment and unfounded prosecution from authorities.
Yulia was placed under house arrest on 22 November 2019, after being charged with "production and dissemination of pornography", a crime which carries a penalty of up to six years in prison, for creating body-positive drawings of the female body. Administrative proceedings have been also been launched against Yulia Tsvetkova, under the homophobic "gay propaganda" legislation, which expressly discriminates against LGBTI people and violates their right to freedom of expression.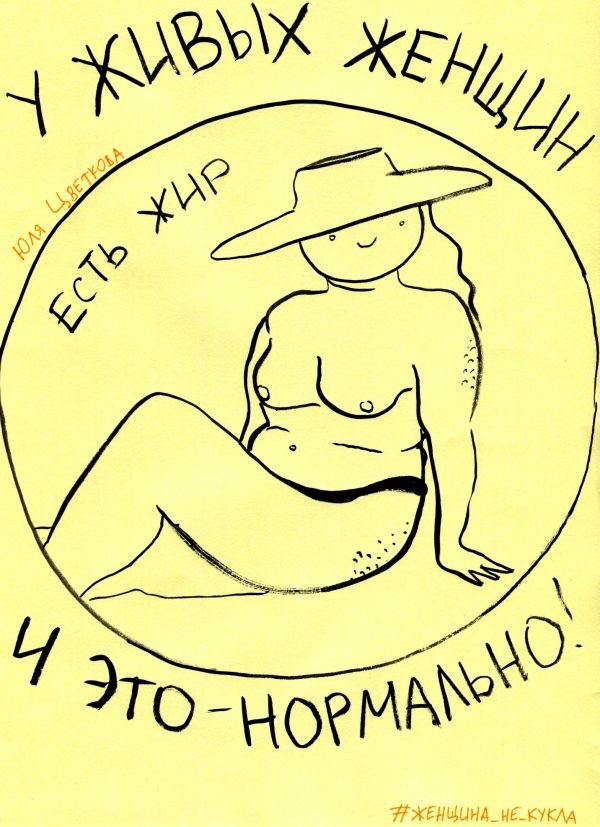 History of homophobic harassment
On the day of her detention, police searched both her apartment, and the children's educational club where she previously worked, seizing her electronic devices, documents, and brochures on gender issues. Yulia said that during the search police officers said she was a "lesbian, sex trainer and propagandist leader".
Prior to that, on 11 December 2019, she was found guilty of "propaganda of non-traditional sexual relations among minors",  and fined 50,000 rubles (approximately 600 GBP), for serving as the administrator of two LGBTI-themed online communities on the popular Russian social media site, VKontakte. Both online communities were marked "18+", as required by Russian law, making the fine imposed on her unfounded even under the homophobic Russian "gay propaganda" legislation. Under this legislation, the "offence" Yulia was convicted of is only valid if the material is targeted at people under the age of 18.  
On 17 January, Yulia informed the media that new proceedings had been opened against her, under the same legislation she had previously been charged under. This time she was being prosecuted for posting a drawing she made depicting same-sex couples with children on social media, alongside the statement, "Family is where love is. Support LGBT+ families". She published this drawing in support of a same-sex couple who were forced to flee Russia with their adopted children after authorities threatened to remove their children from their custody.
In March 2019, Yulia was forced to leave Merak, the amateur youth theatre company she worked at, after police launched an investigation into alleged "propaganda of non-traditional sexual relations among minors". The investigation was launched in reaction to Yulia's anti-bullying, antidiscrimination play, Blue and Pink. The theatrical group Yulia founded in 2018 was also forced to cease all activities.
Ongoing action
While we welcome Yulia's release from house arrest and are pleased to hear she was able to receive necessary medical treatment, Amnesty International will continue campaigning until all charges against Yulia Tsvetkova, under both criminal and administrative proceedings, are dropped.
Thank you to all of those who campaigned for an end to Yulia's house arrest, please visit our ongoing action targeted at the unfounded charges against Yulia. We hope to see further positive developments on Yulia's case in the future.  
Downloads