Stand Up for Trans Rights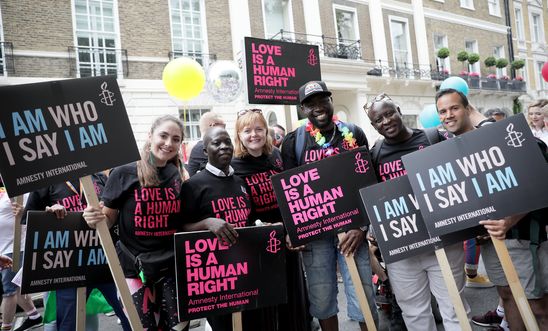 © Marie-Anne Ventoura, Amnesty International
Amnesty UK is committed to stand up for LGBTI rights and to end discrimination. This is why we are campaigning in solidarity with the trans population in the UK and calling for changes to the law to ensure the rights of individuals who identify as trans are fully respected.
At the end of 2018 the government launched a consultation on the Gender Recognition Act (GRA). Thousands of people from across the UK took part in the consultation, calling for equal and fair treatment for people who are trans. While the governmental process continues it is important for us to continue to visibly show our love and solidarity.
What can you do to support?
Downloads