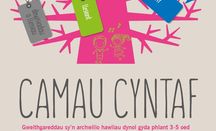 This resource in Welsh is designed to support teachers to introduce human rights to children aged 3-5.
Invite an Amnesty Speaker to your school
CORONAVIRUS UPDATE
Due to the ongoing impact of the Covid-19 crisis, the Amnesty Speaker booking system is currently closed. Please email speakers@amnesty.org.uk to request support to deliver human rights education for your school or youth setting.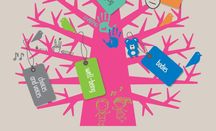 This resource is designed to support teachers to introduce human rights to children aged 3-5.
Resource Pack - First Steps
Developed by Amnesty's International Secretariat, this Q&A gives an overview of Amnesty International's work in human rights education.
Primary school education resources
Amnesty and Chickenshed workshop on our book We Are All Born Free
We believe that it is never too young to teach about human rights. Our acclaimed curriculum linked resources combine our expertise in human rights with practicing teachers. 
All of our engaging and accessible resources will help you bring human rights issues to life in the classroom. A good place to start is with our resource packs for Early Years and Primary.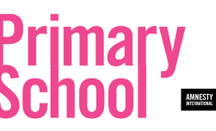 Download our pack of ten interactive lesson activities to help pupils to understand their own human rights.
Resource pack: Learning about human rights in the Primary School
Our range of educational resources will bring human rights to life engaging your students in the big issues and inspiring them to take action.
Your feedback enables us to monitor our work, share our achievements and make improvements to the work that we do.
Feedback on a Speaker or Trainer
Have you had a visit from an Amnesty Speaker to your school or organisation?
Feedback on an Amnesty Speaker
Have you had a workshop delivered by an Amnesty Trainer at your group or organisation?
Children's fiction. Human Rights. What's the connection?
We believe that stories are an important way that we all develop our values - which is why we invest in our children's literature programme, so that the youngest ages can understand what we mean by human rights and why we should care about them.
Subscribe to Early Years