Pecyn adnoddau Camau Cyntaf (First Steps resource Welsh)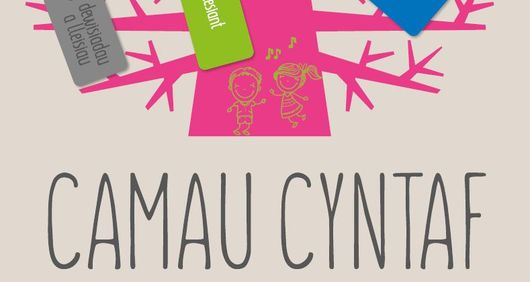 Mae'r llawlyfr hwn wedi ei gynllunio i gynorthwyo athrawon wrth iddyn nhw gyflwyno hawliau dynol i blant 3-5 oed. Dyma'r man cychwyn perffaith i gynnwys plant mewn trafodaeth er mwyn codi ymwybyddiaeth o'u hawliau eu hunain mewn ffordd ddifyr a rhyngweithiol.
Mae Camau Cyntaf yn cynnwys pum cynllun gwers ar themâu penodol sy'n canolbwyntio ar erthyglau perthnasol yn y Datganiad Cyffredinol o Hawliau Dynol sy'n ymdrin â theimladau, perthnasoedd a pherthyn, dewisiadau a lleisiau, lles a chyrff. 
Mae'r gweithgareddau'n cynnwys storïau, gemau, cerddoriaeth, celf a ffotograffiaeth.
---
This resource is designed to support teachers to introduce human rights to children aged 3-5. It's the perfect starting point to engage children in discussion and raise awareness of their own rights in a fun and interactive way.
In First Steps there are five themed lesson plans each focusing on relevant articles proclaimed in the Universal Declaration of Human Rights covering feelings, relationships and belonging, choices and voices, well-being and bodies.
Activities include stories, games, music, art and photography.
---
Downloads