ISO ALPHA-3 country code
BFA Forced Early Marriage in Burkina Faso - template letter
Burkina Faso's abolition of the death penalty welcomed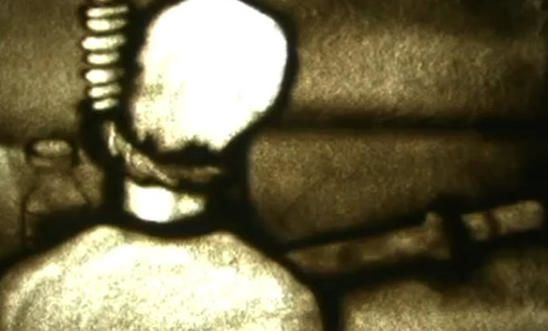 Burkina Faso hadn't carried out an execution since 1988 © Amnesty International
'Burkina Faso will join a group of nations that have consigned this cruel punishment to history' - Yves Traoré Reacting to news that Burkina Faso's parliament has adopted a new penal code that abolishes the death penalty in the country, Yves Traoré, Amnesty International's Burkina Faso Director, said: "The adoption of a new penal code effectively strikes off the death penalty from the list of possible punishments in Burkina Faso. "While the country has been abolitionist in practice for many years, this parliamentary decision is a welcome move. "Once the new code comes into force, Burkina Faso
We have had an amazingly busy year! We moved into a larger meeting room as our numbers grew which meant we were able to be more actively involved in campaigning and raising awareness of Amnesty's work in our community.
We enjoyed a very relaxed afternoon with delicious cakes in Karen and Graham Mills' beautiful garden in Porlock.
Working with local communities has taught women's rights activist, Noelie Kouraogo, that a softly-softly approach is essential. If you do it right, the benefits will be far reaching for individuals, families and communities. But the...
Married at 13 - thousands of girls in Burkina Faso denied a childhood against their will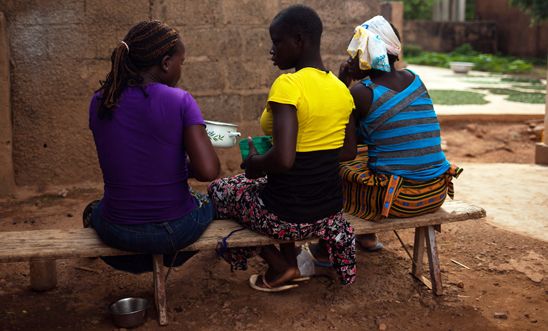 Shelter for survivors of forced marriage in Kaya city, northeast Burkina Faso © Sophie Garcia/Corbis for Amnesty International
'I never got to finish attending even the first year of primary school, I don't know why my parents took me out of school... My dad married me to a 70-year-old man who already has five wives. My dad threatened me saying, "If you don't go to join your husband I will kill you."'
13-year-old 'Maria' spoke to us at the women's shelter pictured above in May 2015
In some parts of Burkina Faso, more than half of all girls are married off before they turn 18. They have no say in the matter. Their lives are planned for them.
Burkina Faso: child marriage puts thousands of girls at grave risk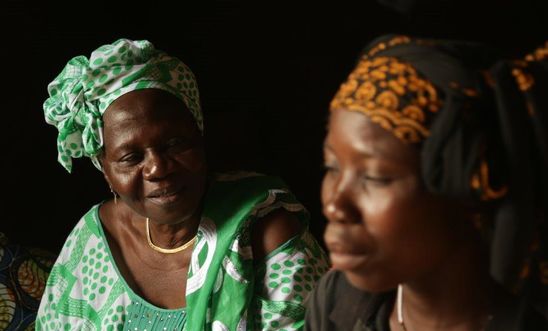 Women's rights activist Bibata Ouedraogo speaks with Abibou Sanga at counselling session on sexual and reproductive rights in th © Amnesty International, Nick Loomis
"My dad married me off to a 70-year-old man who already has five wives. He threatened me saying if I don't join my husband he will kill me." – 13-year-old Maria
Burkina Faso, where women and girls are second-class citizens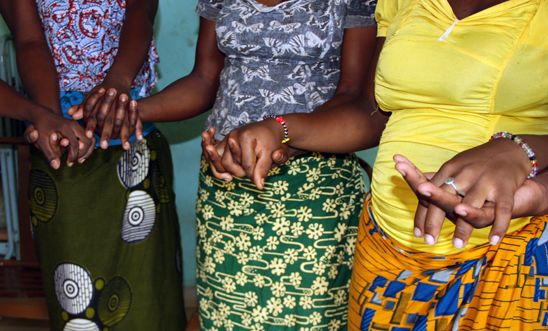 Young women who fled forced marriage or early and unwanted pregnancies in a women's shelter, Ouagadougou, July 2014 © Amnesty International
Héléne didn't know contraception existed until she already had three children – aged 22. Women and girls in Burkina Faso are being discriminated against by a system that won't let them make decisions about their education, healthcare and contraception.
We're campaigning for the authorities in Burkina Faso to make sure women and girls' rights are protected in the law and in practice, so that women are able to make choices about their own bodies and ultimately have more of a say in their own lives.
This year we held our action stall for International Women's Day actually on the day itself, 8 March. Although a weekday, we were pleased with the response.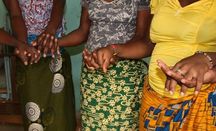 This month we are asking you to show solidarity with the young women and girls staying in shelter across Burkina Faso and for the women working at the shelters. We are asking you write a messages of solidarity and add these to a triangle shaped pieces of fabric/bunting triangles.
Subscribe to Burkina Faso