South West Coast 50 Challenge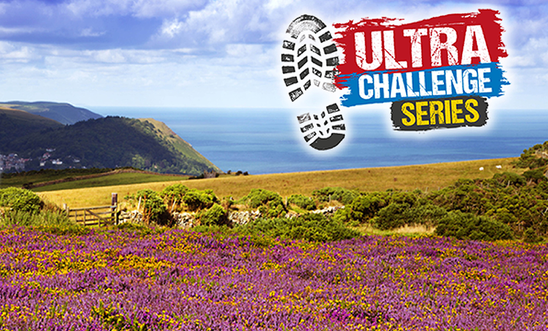 A new 'South West' challenge for 2022 – taking in the initial section of the stunning & famous 630 mile Coastal Path, which officially starts in Minehead, and close to our extensive 'base-camp' in the shadows of the impressive Dunster Castle. Then the 50 km loop heads over Exmoor with ups & downs and some magnificent views with over 1600 metres of climb. You'll get full support all the way, a finish line celebration, and with three 25 km options also, along with camping options and festival style hospitality at base-camp across the weekend – there's a South West Coast Challenge for everyone!
Sign up to the South West Coast 50 Challenge 
Vital Info
Date: 6 August 2022
Distance: Choose from 25km or 50km
Location: Dunster / Minehead Loop
Minimum age: 14-17 with an adult (25km), 18 (50km)
Registration fee: £10 (25km), £20 (50km) 
Minimum fundraising target: £245 (25km), £395 (50km) and £595 (100km)
Fundraising Options
Charity Sponsorship (detailed above) – low registration fee supplemented by your fundraising efforts, charity charged for the place
Sign up to the South West Coast 50 Challenge Charity Sponsorship Option
 
Mixed Funding – lower fundraising target and you pay half the event cost (chosen charity pays other half)
Sign up to the South West Coast 50 Challenge Mixed Funding Option
 
Self Funding – you pay for your place and fundraise whatever you want with no targets, deadlines or cost to the charity
Sign up to the South West Coast 50 Challenge Self Funding Option
What you'll get
Take on the Challenge with Team Amnesty and we'll give you: 
Fundraising pack with tons of ideas to help you reach your target
Team Amnesty t-shirt to train in and wear on the day
Amnesty materials on request
Support from the friendly community fundraising team 
Rest stops with free food & drink
Fully signed route
Medics, massage, and pace walkers
Medal, T shirt and a glass of bubbly
Camping options available
Training guides & apps to help you prepare
Please note these events are organised by Action Challenge. Participants raising funds for Amnesty International UK will be joined by others, raising money for different charities. Find out more on the Action Challenge website. 
Got any questions?
Check out the South West Coast 50 Challenge Event Factsheet or get in touch:
Email – team@amnesty.org.uk 
Call – 020 7033 1646