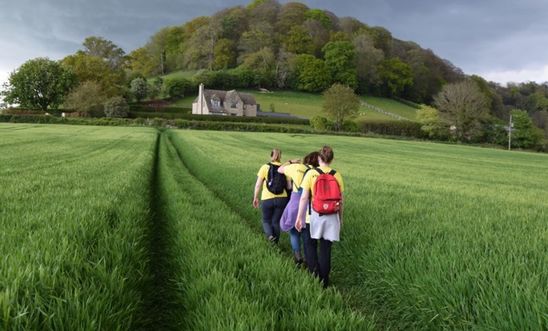 Date: 27-28th if June 2020
Distance: Choose from 25K, 50K or 100K
Location: Bath - Cheltenham
Minimum fundraising target: £245 (25km), £395 (50km) and £595 (100km)
Registration fee: £5 (25km), £10 (50km) or £15 (100km)
Minimum age: 12 (25K), 14 (50K) or 16 (100K)
'We've raised £3,280. It was tough but incredible. We'd recommend it to anyone.'
- Nicola Schoonderwoerd, who took on the Cotswold Way Challenge with three friends
Take on this beautiful trek, and either run, jog or walk along the magical Cotswold Way, all while raising money for human rights!
The Cotswold Way provides a stunning setting for this new and testing challenge – with some fantastic views and some tough hills in between!
It's a Saturday morning start in historic Bath, with up to 100km of footpaths and trails to get to the Cheltenham finish line – where an overwhelming sense of elation awaits.
What you'll get
Take on the Challenge with Team Amnesty and we'll give you: 
Fundraising pack with tons of ideas to help you reach your target
Team Amnesty t-shirt to train in and wear on the day
Amnesty materials on request
Support from the friendly community fundraising team (who have taken part in Team Amnesty challenges themselves).
Sign up to take on the Challenge and raise money for human rights
Travel/transport details
Full information about transport links at the start and finish, and approximate start times, will be published in the Participants' area of the website
Exact start times and specific joining information details will be sent to you approximately one month ahead of the challenge as part of your departure pack.
Get in touch
If you have any questions about this event, please don't hesitate to contact the Community Fundraising team.
Email: team@amnesty.org.uk
Phone: 020 7033 1646