Resource pack: Me, You, Everyone (Irish)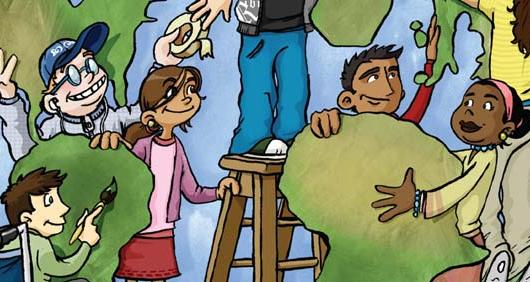 Ten lessons in Irish focusing on knowledge of human rights issues while further fostering and developing the skills and attitudes acquired from the previous resources in this series, The Right Start (English only) and Lift Off.
The lessons focus on identity, the Universal Declaration of Human Rights, taking responsibility, gender issues, valuing difference, child labour, conflict and dialogue, the role of children's rights promoters and defenders and how to take action for human rights. These lesson units link directly to strands relating to the Primary 6-7 PDMU curriculum for Northern Ireland.
These lessons are in Irish, they are also availble in English.