Journalist jailed and at risk of torture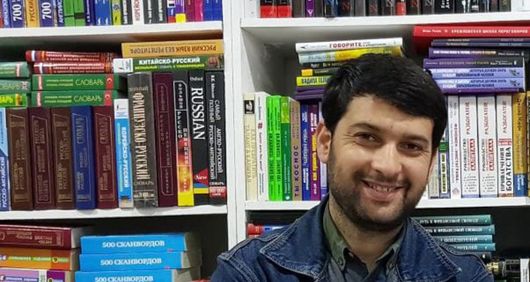 Independent journalist, Daler Sharipov, was arrested on 28 January. He is being held in pre-trial detention in Tajikistan's capital, Dushanbe, on trumped up charges of "inciting religious discord". Daler Sharipov is being denied access to his lawyer and is at risk of torture. He is a prisoner of conscience, detained solely for exercising his right to freedom of expression, and must be released immediately and unconditionally. 
Background:
Daler Sharipov is a well-known journalist in Tajikistan, who has covered issues ranging from human rights violations to religious freedom. He worked for the independent newspaper Ozodagon until its closure in 2019, after years of harassment by the authorities.
Article 189 of the Criminal Code, under which Daler Sharipov has been charged, uses a very broad definition of "extremism", and is often used by the government against its critics, including lawyers, political activists and journalists. It carries a prison sentence of between five and 12 years.
Those already imprisoned under Article 189 include two prisoners of conscience – Khairullo Mirsaidov, an independent journalist currently in political exile, was detained on 5 December 2017 after publishing an open letter addressed to the President of Tajikistan, detailing the corruption of local authorities.
Taking action
Postal service to Tajikistan is not reliable and would take too long for this case so we advice activists to use the on-line form on the official website (please scroll to the bottom of the page to find the form):
View the website in English
View the website in Russian
The President of Tajikistan is active on Twitter, so you can also Tweet as an effective way of quickly reaching the target:
@EmomaliRahmon
 
Downloads