Iraq: Human rights lawyer forcibly disappeared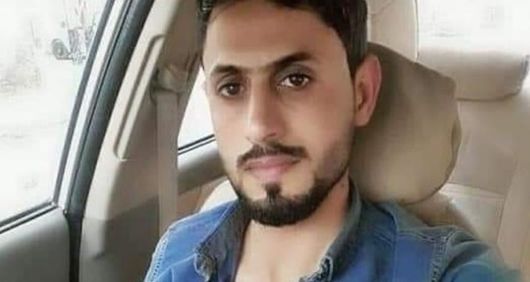 On 8 October 2019, armed men suspected of belonging to the Popular Mobilization Units (PMU) abducted Ali Jaseb Hattab al-Heliji, a 29-year-old lawyer, representing arrested protesters, in Baghdad, Iraq. To date, Ali Jaseb Hattab al-Heliji's fate and whereabouts remain unknown.
Background:
Mass protests broke out across Iraq on 1 October 2019, fuelled by high unemployment rates and perceived widespread corruption. Peaceful protesters were met with unlawful and excessive force, including tear gas, live ammunition and sniper fire.
In addition to unlawful killings of protesters, Iraqi security forces have beaten, arrested and forcibly disappeared activists, lawyers and journalists. There have been over  400 documented deaths and more than 19,000 injured since October. Amnesty International has been documenting cases of abduction and enforced disappearances of activists and journalists since the beginning of the protests.
In the case of Ali Jaseb Hattab al-Heliji, his family reported the incident to the local police station, as well as the Iraq National Security Service (Amn al-Watani). Authorities have told Ali's family that they have started an investigation, but it has not led to his release or given his family any further information regarding his whereabouts. The PMU are comprised of large, well-established militia groups, which were officially designated as part of the Iraqi armed forces in February 2016.
Taking action: 
Dr. Yassin Taher al-Yassiri
Minister of Interior
Al-Kailan neighbourhood behind Al-Shaab Stadium
Baghdad
Iraq
Email: infor@moi.gov.iq
Reach out to target via Twitter
@IraqiGovt
@IraqiPMO
Downloads