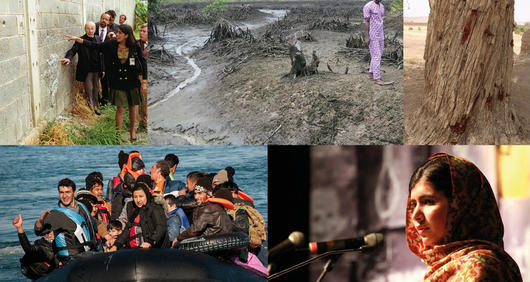 Part of the Words That Burn poetry education series for secondary and further education students.
On film, poet Emtithal Mahmoud asks students to 'bear witness' to her experiences of genocide in Darfur. Students look at poetic responses to war and human rights abuses to understand that poetry can destroy silence and create remembrance. They then choose a photograph and let events speak through their writing.
See guidance on safeguarding and copyright.

Back to main Words That Burn resources page