Protect the Protest: Using Our Rights to Freedom of Assembly and Expression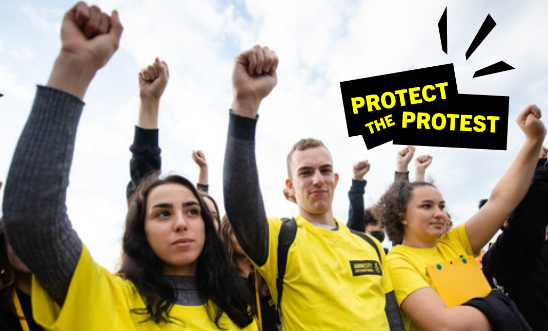 Protest is a human right © Amnesty International / Tomás Ramírez Labrousse
Protesting is a powerful tool for promoting and defending human rights, used throughout history to change mindsets and agendas.
Join us to learn:
📢How to organise a protest
🔦Why protest creates social change
⚠️How protest is under threat
On this three-week course you'll investigate the power of protest as a force for change and explore current challenges to the right to protest.
Find more online courses on Amnesty International's Human Rights Academy and on Futurelearn.
 
---
Want to learn more about our campaign to Protect the Protest?
👉 Stay in touch for how to get involved.

👉 Explore our hub for actions, briefings and more.