USA: Texas governor must stop execution in case marred by 'junk science' and racism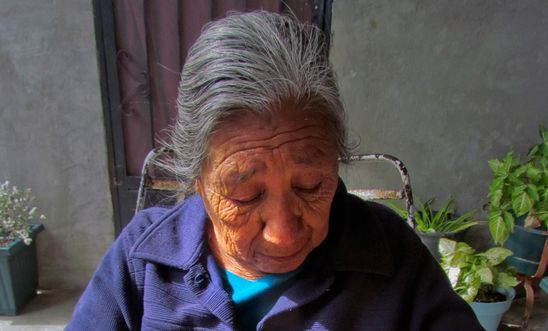 Execution of Mexican man with very low IQ and severe learning difficulties would be 16th in USA this year
'The state has relied upon shoddy "expert" testimony to get Ramiro Hernández Llanas to the death chamber' - Rob Freer
Amnesty International is calling on the governor of Texas, Rick Perry, to stop the execution of a Mexican man with a mental disability who is due to be executed in the state tomorrow.
Ramiro Hernández Llanas - who was sentenced to death in 2000 for the murder of his employer, Glen Lich, who was bludgeoned to death at his ranch in Kerr County on 14 October 1997 - is facing execution despite being assessed as suffering from an intellectual disability and despite the fact that the Texan authorities have relied on discredited "expert" advice in the case. 
Hernández Llanas, whose childhood was marked by abuse and severe poverty in Mexico - his family lived in a cardboard shack next to a rubbish dump on which they would scavenge - has been assessed as having an IQ in the 50s or 60s in tests conducted over the past decade. He suffers from severe adaptive functioning deficits across a range of skill areas including linguistic, academic, conceptual, social, work and domestic. 
Meanwhile, the Texas authorities have relied on racial stereotyping and the views of a discredited "expert" to secure the death sentence against Hernández Llanas (see below). 
Yesterday the Texas Board of Pardons and Paroles denied Hernández Llanas clemency, and his final hope for mercy is now a reprieve from Governor Perry. 
Amnesty International's USA researcher Rob Freer said:
"This case cries out for Governor Perry to use his power of reprieve. He must recognise that the state has relied upon shoddy 'expert' testimony to get Ramiro Hernández Llanas to the death chamber.

"Testimony like Dr Grigson's has been discredited over the years as 'junk science', and he himself was reprimanded and then expelled from the American Psychiatric Association because of his resort to such unscientific testimony in capital trials.

"Given what came next - psychiatric testimony tainted by racial stereotyping - this case stands out starkly as another Texas injustice about to be turned into permanence in the lethal injection chamber.

"It is a fundamental principle of international law that everyone is equal before the law and has the right to criminal proceedings free from racial or other discrimination.

"While we believe that the death penalty never equates with justice, surely even proponents of judicial killing should see the injustice of a death sentence secured after the presentation of such tainted testimony." 
Discredited 'expert' testimony used at trial
At his trial in 2000, the prosecution used the testimony of a discredited psychiatrist, Dr James Grigson, to rebut the opinions of the defence team's mental health experts. Grigson, who had never examined the defendant, declared that Hernández Llanas would likely commit future acts of criminal violence because he was a sociopath who lacked a conscience. Persuading the jury that the defendant will be a "future danger" to society, even in prison, is a prerequisite for a death sentence in Texas. 
Meanwhile, in a 2008 hearing another psychiatrist - Dr Richard Coons - was presented by the Texan authorities to rebut a defence expert's finding that Hernández Llanas had "mental retardation" - which would render his execution illegal in US law. Dr Coons had never met the prisoner or anyone who knew him, does not speak Spanish, and claimed that the prisoner's criminal conduct was appropriate for his "cultural group". 
Calls for case to be re-examined
The American Association on Intellectual and Developmental Disabilities, founded in 1876, together with The Arc of the United States, the USA's largest community-based organisation working with people with intellectual and developmental disabilities, have urged the US Supreme Court to intervene in the case, though it has refused to do so. Meanwhile, last week the Inter-American Commission on Human Rights issued "precautionary measures", calling on the USA not to go ahead with the execution so that the Commission could have time to consider a petition before it. Today, the Commission stressed that for the USA to allow the execution to go ahead in these circumstances would "seriously contravenes its international legal obligations". 
Background information 
There have been 15 executions in the USA this year, five of them in Texas. Since judicial killing resumed in the USA in 1977 under revised capital statutes, there have been 1,374 executions nationwide. Texas accounts for 513 of these executions, and 274 of them have occurred during Governor Perry's time in office.